Therapists in London
A warm welcome from our founder Dr Sheri Jacobson. We are a team of highly experienced psychotherapists, clinical and counselling psychologists and psychiatrists in central London. 
Established in 2006, and well-known as London's premium therapy providers, our exceptional practitioners specialise in short and long-term counselling, psychotherapy and cognitive behavioural therapy for a range of issues, from day-to-day worries to complex psychological conditions. 
Our therapy rooms are in Harley Street - the world-renowned centre of medical excellence. We have additional clinics in London Bridge, and the City of London. We also run Harley Therapy Platform with therapists practising from their own rooms UK-wide.

What you get at Harley Therapy
Therapists have a minimum of 7 years experience, are accredited and insured to practice privately.
Therapists have met rigorous selection criteria and are vetted to ensure you receive the best support.
Not satisfied with your first consultation? Try a meeting with another therapist free of charge.
Quality Standards
The hand-selected practitioners are considered to be the best therapists in the country. They have trained in the UK's most respected counselling institutions with years of experience in the NHS, private and charitable sectors in and around London. They are registered with: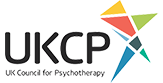 Meet the Therapists available in London
We offer availability with highly experienced therapists suited to your needs and book the appointment for you.
Meet the practitioner and begin the road to self-improvement. Have any concerns? Let us know so we can assist.
Pick therapist in London by:
Definitions
What is Counselling and Psychotherapy?
The different terms seem confusing, but they all refer to the process of meeting with a trained professional to help you manage personal issues. We will connect you with the right expert who is most suited to help.
Call us to book or enquire
Opening Hours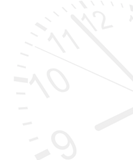 Monday to Friday 8am-8pm
Saturday & Sunday 9am-5pm
Bank Holiday 10am-4pm