Contact or Enquire for a Session

Alexander Ascione can help with:
Abortion, Abuse, Adoption, Anger issues, Anxiety, Aspergers, Bereavement, Bullying, Cancer, Race and Culture, Depersonalisation / Derealisation, Depression, Domestic Violence, Families, Fertility, General Health Problems, LGBT, Life coaching, OCD, Pain management, Panic, Parenting related issues, Psychosis, PTSD, Relationship Issues, Same sex issues, Self harm, Self-esteem, Sexual problems, Sleep Disorders, Somatoform Disorders, Stress Management, Suicidal, Attachment Disorder, Cross-cultural Issues, Disability, HIV/AIDS, Hypochondriasis, Kleptomania, ADHD/ADD Support - Adult (Therapist/Maria Daves), ADHD/ADD Support - Child (Therapist), ADHD Adult , ADHD Child, Behaviour management for at home and school, Behavioural issues
Alexander Ascione offers:
Psychodynamic, Psychoanalytic, Jungian, Attachment / Relational, Art Therapy, Integrative, Systemic Therapy, Transference Focused Psychotherapy
Alexander Ascione is qualified to work with:
Adult 18+ , Supervisor , Groups , Young child 0-7 , Older child 7-14 , Older adults , USA clients , Teenager 14-16 , Older teenager 17 , Older teenager 18 , Older child 12-14 , Older teenager 16
Psychotherapist and Art Therapist
MA, BA
Alexander is a registered (HCPC) Art Psychotherapist, counsellor, and clinical supervisor working in the NHS as a Specialist Clinical Practitioner for Child and Adolescent Mental Health Services (CAMHS).
He has experience working with both children and young people as well as adults and has worked in various settings including the NHS, social care, charities and regularly offers consultancy and training around wellbeing and mental health for different organisations. 
Alexander currently specialises in working with children and young people providing a safe space for clients to engage in their therapeutic process through art-making, play, or talking. He takes a client-led approach to therapy helping explore feelings and thoughts presently outside of awareness that may relate to unresolved experiences or issues. Art therapy is unique in that it provides a safe and creative way to think through and process these sometimes challenging experiences; promoting self-expression, understanding, and healing. Art therapy is a powerful psychological intervention, often meeting people in the space where words have failed, leaving creativity and expression to fill the void, through this we are able to facilitate positive change and personal growth. 
For children and young people, it is often difficult to communicate what may lie at the core of their difficulties; art play and reflection offer a way to better understand themselves, the world, and how they relate to it. For parents, he also offers meetings to discuss the child's progress and how they can best support them outside of therapy.
Alexander also has extensive experience working with adults with a range of emotional, relational, or mental health difficulties. You do not need to be a good artist to access and benefit from art therapy; combining images and words helps to explore feelings by giving a voice to conflicts and fears that are unspeakable, painful and sometimes too traumatic to put into words. The art process helps to identify these difficulties in a sensitive, safe and confidential space exploring what may be obstructing you from reaching your full potential and working with you at a pace that is comfortable for you. 
Alexander's approach is warm, authentic, empathic and non-judgemental. His training is in psychodynamic, psychoanalytic psychotherapy with professional interests in existential and systemic theory. 
TRUSTED SOURCE

NHS
The NHS (National Health Service) is the UK's government run medical service. Their website is written and reviewed by medical experts.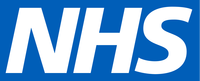 TRUSTED SOURCE

The UK Council for Psychotherapy
The UK Council for Psychotherapy (UKCP) is the UK's leading organisation for psychotherapists and psychotherapeutic counsellors. It regulates and registers trained and trainee counsellors.

TRUSTED SOURCE

The British Association for Counselling and Psychotherapy
The British Association for Counselling and Psychotherapy (BACP) is an association for UK-based counselling professionals. It supports practitioners, enabling them to provide a better service.

TRUSTED SOURCE

The BBC
The British Broadcasting Corporation (BBC) is the UK's national radio and TV broadcaster. It's the world's largest, with 35,402 staff and 28 operating languages.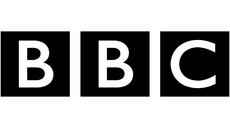 TRUSTED SOURCE

MIND
Mind is a mental health charity covering England and Wales. It offers support to people with mental health problems and lobbies local and national governments.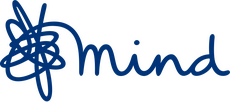 TRUSTED SOURCE

Turning Point
Turning Point is a UK charity and social enterprise which works in the mental health, learning disabilities, substance abuse, criminal justice and employment areas.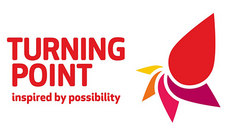 TRUSTED SOURCE

The Mental Health Foundation
The Mental Health Foundation is a UK charity which helps people to understand, protect and improve their mental health.

TRUSTED SOURCE

Young Minds
Young Minds is a UK charity which works to improve the mental health of children and young people by providing appropriate support and resources.

TRUSTED SOURCE

Wikipedia
Wikipedia is an online encyclopaedia that's written and maintained by a global volunteer community. It's the largest-ever reference work and receives 1.7 unique visitors monthly.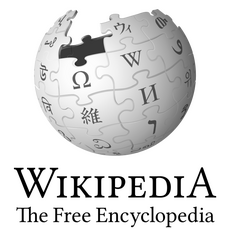 Back
Alexander Ascione can help with:
Abortion, Abuse, Adoption, Anger issues, Anxiety, Aspergers, Bereavement, Bullying, Cancer, Race and Culture, Depersonalisation / Derealisation, Depression, Domestic Violence, Families, Fertility, General Health Problems, LGBT, Life coaching, OCD, Pain management, Panic, Parenting related issues, Psychosis, PTSD, Relationship Issues, Same sex issues, Self harm, Self-esteem, Sexual problems, Sleep Disorders, Somatoform Disorders, Stress Management, Suicidal, Attachment Disorder, Cross-cultural Issues, Disability, HIV/AIDS, Hypochondriasis, Kleptomania, ADHD/ADD Support - Adult (Therapist/Maria Daves), ADHD/ADD Support - Child (Therapist), ADHD Adult , ADHD Child, Behaviour management for at home and school, Behavioural issues
Alexander Ascione offers:
Psychodynamic, Psychoanalytic, Jungian, Attachment / Relational, Art Therapy, Integrative, Systemic Therapy, Transference Focused Psychotherapy
Alexander Ascione is qualified to work with:
Adult 18+ , Supervisor , Groups , Young child 0-7 , Older child 7-14 , Older adults , USA clients , Teenager 14-16 , Older teenager 17 , Older teenager 18 , Older child 12-14 , Older teenager 16