Art therapy in London
Is communicating feelings and thoughts difficult for you or your child? Or is creativity simply a better fit than just talking? Art therapy can help people of all ages and abilities to find their way forward. 
What is art therapy?

 
 Art therapy uses the process of creating things as a way to develop self-awareness and expression. It helps clients to navigate difficult emotions and experiences, and to find new ways to cope and thrive. 
Anyone can do art therapy, regardless of age or artistic experience. It's not about the end result but about the process itself, and what you feel, think, and experience throughout. 
Benefits of art therapy for mental health
 Art psychotherapy can lead to: 
greater self-awareness and confidence

 

emotional release and expression

 

new perspective on issues and problems

lowered stress levels

 and improved moods

better communication skills

feeling more connected and present.

 

 
What issues does it work for?

 
 Art therapy can help people of all ages with a range of mental, emotional, and even physical challenges, whether that is:
feeling lost in life and unable to express yourself

suffering from stress, anxiety or depression

recovering from a trauma or a series of difficulties

dealing with learning disabilities or autism

navigating an illness or otherwise life-limiting condition

dealing with schizophrenia or psychosis.
It is an officially recognised form of psychotherapy? 
Yes. The National Institute for Health and Care Excellence (NICE) recommends art therapies for children, young people, and adults with schizophrenia and psychosis. NICE also recommends creative therapies as an intervention for children and young people recovering from abuse or with chronic fatigue syndrome, and as a wellbeing activity for those 65 and over. 
 What is a session like?
Your therapist creates a safe, confidential space for you. There will be time to talk if you want to discuss anything you've experienced since your last session. 
 One-on-one art therapy can involve various creative mediums, from painting and drawing, to sculpting, writing, music, and collaging. Sometimes your therapist will directly ask you to try certain mediums, or to approach creating in certain ways or with a certain goal in mind. But you can also let your therapist know if there is a certain expressive art format you'd like to try.  
Do you offer art psychotherapy near me?

 
 We offer art therapy for all ages and  for all issues, with a highly qualified and HCPC registered art psychotherapist. 
Appointments can be made for our main office in Harley Street as well as our offices in London Bridge and the City of London. Call us now to reserve your first session or to discuss if art therapy is the right fit for you, or use our online booking form.  
Your art therapist at Harley TherapyTM

Alexander Ascione has extensive experience working with children, teens, and adults with emotional, relational, and/or mental health issues. With training in psychodynamic and psychoanalytical psychotherapy and an MA in art therapy, he is committed to creating a warm, empathic, and non judgemental environment for his clients to overcome challenges and reach their potential using art and play. 
 Alexander divides his time between his private clients and consultancy, and his work with the NHS, where he is a specialist clinical practitioner and clinical supervisor for Child and Adolescent Mental Health Services (CAMHS). He is registered with the Health and Care Professions Council (HCPC). 
Further reading
Cameron, Julia. The Artists Way: A Course in Discovering and Recovering Your Creative Self, 1995.  

Guzman, Leah. 

Essential Art Therapy Exercises: Effective Techniques to Manage Anxiety, Depression, and PTSD, 2020.
How to book your session
Call us now on 0345 474 1724 OR
All of our practitioners are qualified and accredited with reputable professional associations for counselling and psychotherapy.

CITE THIS PAGE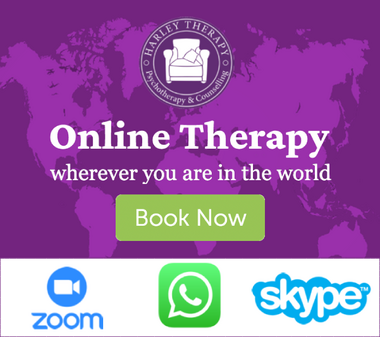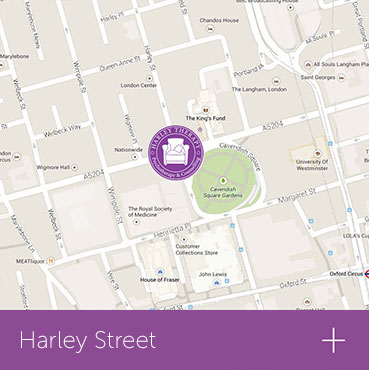 Art therapy can help with:
anxiety
autism
childhood abuse and neglect
chronic fatigue syndrome (CFS)
dementia 
communication issues
depression
learning difficulties
low self-esteem
physical illness 
PTSD
schizophrenia
stress
trauma
relating problems
unexplained medical symptoms
 
Alexander is an Art Psychotherapist, counsellor, and clinical supervisor. As well as his private practice on Harley Street Alexander works as a Specialist Clinical Practitioner for Child and Adolescent Mental Health Services.
Alexander currently specialises in working with children and young people providing a safe space for clients to engage in their therapeutic process through art-making, play, or talking. He takes a client-led approach to therapy helping explore feelings and thoughts presently outside of awareness that may relate to unresolved experiences or issues.