Dr Galya Smith
Contact or Enquire for a Session

Dr Galya Smith can help with:
Abortion, Abuse, Adoption, Anxiety, Bereavement, Bi-sexual, Depersonalisation / Derealisation, Depression, Families, Fertility, General Health Problems, Life coaching, Pain management, Panic, Phobias, Pre-marital counselling, Relationship Issues, Self harm, Self-esteem, Sleep Disorders, Smoking, Stress Management, ADHD/ADD Support - Adult (Therapist/Maria Daves), ADHD Adult
Dr Galya Smith offers:
Attachment / Relational, Dynamic Interpersonal DIT, Humanistic / Person-centred, Integrative, Psychodynamic, Psychoanalytic, Cognitive Behavioural CBT, Mentalisation Based Therapy MBT, Mindfulness
Dr Galya Smith is qualified to work with:
Adult 18+ , Groups , Older adults , USA clients
Clinical Psychologist
B.A.(Hons.) Psychology, D. Clin. Psych., P.G.Dipl. F. Psychoan. Psychotherapy
Dr Galya Smith is a Clinical Psychologist trained at University College London. She has twenty years of clinical experience in the NHS treating a wide range of difficulties including depression, anxiety, low self-esteem, relationship problems, feelings of emptiness, loss of satisfaction in life, issues around work, and self-sabotaging behaviours. She works integratively, tailoring her approach to suit each person's needs and goals, by drawing on Psychoanalytic Psychotherapy, CBT, and Mentalisation-Based Therapy approaches. 
Galya brings a warm, non-judgemental attitude and insightful mind to guide her clients through the process of defining the problem, deciding how best to approach it, and agreeing a focus for treatment. She can work in longer-term, exploratory therapy or brief, time-limited therapy to work towards smaller and more specific goals. 
She is a registered Practitioner Psychologist with the Health & Care Professions Council and is a registered provider with private health insurers Aviva and Cigna. 
TRUSTED SOURCE

NHS
The NHS (National Health Service) is the UK's government run medical service. Their website is written and reviewed by medical experts.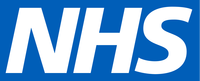 TRUSTED SOURCE

The UK Council for Psychotherapy
The UK Council for Psychotherapy (UKCP) is the UK's leading organisation for psychotherapists and psychotherapeutic counsellors. It regulates and registers trained and trainee counsellors.

TRUSTED SOURCE

The British Association for Counselling and Psychotherapy
The British Association for Counselling and Psychotherapy (BACP) is an association for UK-based counselling professionals. It supports practitioners, enabling them to provide a better service.

TRUSTED SOURCE

The BBC
The British Broadcasting Corporation (BBC) is the UK's national radio and TV broadcaster. It's the world's largest, with 35,402 staff and 28 operating languages.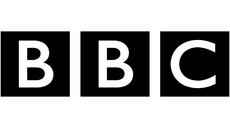 TRUSTED SOURCE

MIND
Mind is a mental health charity covering England and Wales. It offers support to people with mental health problems and lobbies local and national governments.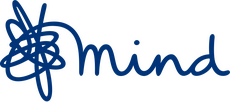 TRUSTED SOURCE

Turning Point
Turning Point is a UK charity and social enterprise which works in the mental health, learning disabilities, substance abuse, criminal justice and employment areas.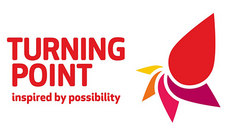 TRUSTED SOURCE

The Mental Health Foundation
The Mental Health Foundation is a UK charity which helps people to understand, protect and improve their mental health.

TRUSTED SOURCE

Young Minds
Young Minds is a UK charity which works to improve the mental health of children and young people by providing appropriate support and resources.

TRUSTED SOURCE

Wikipedia
Wikipedia is an online encyclopaedia that's written and maintained by a global volunteer community. It's the largest-ever reference work and receives 1.7 unique visitors monthly.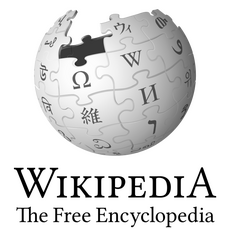 Back
Dr Galya Smith can help with:
Abortion, Abuse, Adoption, Anxiety, Bereavement, Bi-sexual, Depersonalisation / Derealisation, Depression, Families, Fertility, General Health Problems, Life coaching, Pain management, Panic, Phobias, Pre-marital counselling, Relationship Issues, Self harm, Self-esteem, Sleep Disorders, Smoking, Stress Management, ADHD/ADD Support - Adult (Therapist/Maria Daves), ADHD Adult
Dr Galya Smith offers:
Attachment / Relational, Dynamic Interpersonal DIT, Humanistic / Person-centred, Integrative, Psychodynamic, Psychoanalytic, Cognitive Behavioural CBT, Mentalisation Based Therapy MBT, Mindfulness
Dr Galya Smith is qualified to work with:
Adult 18+ , Groups , Older adults , USA clients