Contact or Enquire for a Session

Lauren McCabe can help with:
Abuse, Adoption, Anger issues, Anxiety, Antisocial personality disorder, Aspergers, Autism, Bereavement, Bullying, Depression, Domestic Violence, Families, Gender Identity, OCD, Panic, Parenting Education, Parenting related issues, Phobias, Relationship Issues, Same sex issues, Self harm, Self-esteem, Suicidal, Tourettes, Selective mutism
Lauren McCabe offers:
Cognitive Behavioural CBT, Acceptance and Commitment ACT, Humanistic / Person-centred, Mindfulness
Lauren McCabe is qualified to work with:
Families , Groups , Older adults , Older child 7-14 , USA clients , Young child 0-7 , Older child 12-14 , Older teenager 18 , Older teenager 17 , Teenager 14-16
Educational Psychologist
BPsych (Hons) MPsych (Ed and Development)
A Child & Adolescent Educational Psychologist registered with Health Care and Practitioner Council (HCPC), Lauren is originally from Melbourne, Australia, where she is also a registered psychologist under the Australian Health Practitioner Regulatory Agency (AHPRA). Lauren is passionate about working with infants, children and adolescents facing social, emotional and behavioural difficulties including depression, anxiety, developmental delay, sleep difficulties, selective mutism, Autism Spectrum Disorder, Attention Deficit Disorder, Intellectual Disability, trichotillomania, tics disorder, childhood trauma, family separation, grief and parent-child attachment difficulties. She is passionate about developing a strong therapeutic relationship with children and working with the child's family and the larger system to support their development. 
In addition to working in the private practice for over 7 years, Lauren currently teaches at the Anna Freud Centre, on two post-graduate programmes, which are part of the governments Children and Young People's Improving Access to Psychological Therapies (CYP-IAPT) programme, partnering with University College London (UCL) and Kings College. Lauren has worked in a range of settings including the Department of Human Services – Child Protection, multidisciplinary children's team at Peninsula Health Hospital and Primary and Secondary Schools. She conducted research with The University of Melbourne and taught undergraduate students at Australian Catholic University, Melbourne, Psychology Department. 
Lauren has a special interest in Selective Mutism. In 2016, she was involved in running a programme for children diagnosed with Selective Mutism at the Child Mind Institute in New York. She is also a consultant psychologist to Confident Children, who deliver workshops on Selective Mutism across the UK and Australia.
Lauren is trained in a range of different therapies including Cognitive Behavioural Therapy (CBT), Acceptance and Commitment Therapy (ACT), Play Therapy, Person-Centred Therapy and Solution Focused Therapy. She works individually, dyadically with parents and child or with parents alone depending on the presenting issue. Lauren offers support to families, children and adolescents.
TRUSTED SOURCE

NHS
The NHS (National Health Service) is the UK's government run medical service. Their website is written and reviewed by medical experts.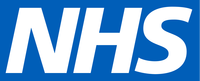 TRUSTED SOURCE

The UK Council for Psychotherapy
The UK Council for Psychotherapy (UKCP) is the UK's leading organisation for psychotherapists and psychotherapeutic counsellors. It regulates and registers trained and trainee counsellors.

TRUSTED SOURCE

The British Association for Counselling and Psychotherapy
The British Association for Counselling and Psychotherapy (BACP) is an association for UK-based counselling professionals. It supports practitioners, enabling them to provide a better service.

TRUSTED SOURCE

The BBC
The British Broadcasting Corporation (BBC) is the UK's national radio and TV broadcaster. It's the world's largest, with 35,402 staff and 28 operating languages.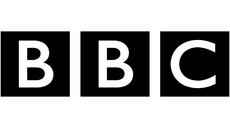 TRUSTED SOURCE

MIND
Mind is a mental health charity covering England and Wales. It offers support to people with mental health problems and lobbies local and national governments.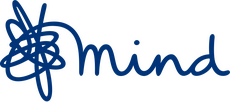 TRUSTED SOURCE

Turning Point
Turning Point is a UK charity and social enterprise which works in the mental health, learning disabilities, substance abuse, criminal justice and employment areas.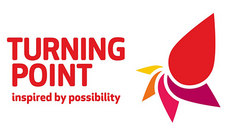 TRUSTED SOURCE

The Mental Health Foundation
The Mental Health Foundation is a UK charity which helps people to understand, protect and improve their mental health.

TRUSTED SOURCE

Young Minds
Young Minds is a UK charity which works to improve the mental health of children and young people by providing appropriate support and resources.

TRUSTED SOURCE

Wikipedia
Wikipedia is an online encyclopaedia that's written and maintained by a global volunteer community. It's the largest-ever reference work and receives 1.7 unique visitors monthly.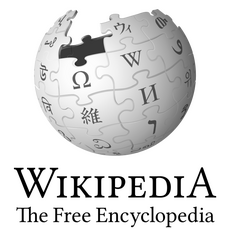 Back
Lauren McCabe can help with:
Abuse, Adoption, Anger issues, Anxiety, Antisocial personality disorder, Aspergers, Autism, Bereavement, Bullying, Depression, Domestic Violence, Families, Gender Identity, OCD, Panic, Parenting Education, Parenting related issues, Phobias, Relationship Issues, Same sex issues, Self harm, Self-esteem, Suicidal, Tourettes, Selective mutism
Lauren McCabe offers:
Cognitive Behavioural CBT, Acceptance and Commitment ACT, Humanistic / Person-centred, Mindfulness
Lauren McCabe is qualified to work with:
Families , Groups , Older adults , Older child 7-14 , USA clients , Young child 0-7 , Older child 12-14 , Older teenager 18 , Older teenager 17 , Teenager 14-16