Statutory Assessments at Harley Therapy™ London
Does your child have special educational needs and disabilities (SEND)?
Feel your child or teen's school simply isn't providing enough SEN support? Or that mainstream education isn't working? Want to have a needs assessment, but not sure where to start? 
Statutory asessements and EHC plans (Educational Health Care)
A statutory assessment is a legal process that can be requested if you feel your child or teen (up to aged 25) is not developing, and that strategies being used by teachers or a SEN coordinator are not working. It tasks your local authority with engaging a team of health care workers to analyse how your child learns. 
The end result is a legal document called an educational health and care plan, or 'EHC plan'. Also formerly known as a 'SEN statement', it gives a clear outline of the steps your local authority must now take to support your child or teen. 
What qualifies my child for an EHC plan?
An educational health and care plan looks at your child or teen's health and social care needs, as well as his or her educational needs. But it is only available for children who struggle with learning. 
This can look like:  
a physical disability that makes a school setting challenging

difficulties with reading, writing, and numbers

struggles with focus and concentrating

unable to keep up with their peers

challenging behaviours that disrupt learning.

 
What does a needs assessment look at? 
The assessment focuses on three categories - educational, health, and social.  Your child or teen's cognition and learning processes will be tested, as well as his or her communication and interaction skills, sensory and physical issues, and social, emotional, and mental health. 
The point of assessments in education is not to brand or label your child, but to help him or her feel happier and more comfortable at school. 
How does an educational psychologist help with an EHC plan? 
You can request an EHC assessment yourself with your local authority, or you can talk to the SEN co-ordinator at your school who can then start the process. But it can be a long wait before your child is tested.
Hiring an educational psychologist privately gives you quick and direct access to unbiased advice. It means the psychologist works for you, not a school board. 
EHC plan support - the Harley Therapy™ approach
Your educational psychologist might arrange to visit your child's school to observe your child and talk to teachers. They will also meet with your child in sessions that can seem like play, but test cognitive and learning skills. If required, your EP will recommend you see other professionals, such as a speech or language therapist. 
The result will be a report explaining your child's strengths and weaknesses, recommending learning strategies, and advising on suitable schools if applicable. 
An educational psychologist can also offer advice on the application process, help you submit feedback on a draft version of an EHC plan, and support you in challenging local authorities should the final verdict not be what you hoped for. 
Ready to help your child get the support he or she needs? 
We recognise that having your child assessed can be a challenging experience. At Harley Therapy you can relax in knowing you are in the hands of experts. With many years of experience and a passion for helping, our educational psychotherapists are trained in top institutions and hold chartered status with the British Psychological Society (BPS). 
Call us now or book online to make a confidential appointment for an ADHD assessment with one of our educational psychologists in the City of London, Harley Street, or London Bridge. ** Please note we do not offer EHCP assessments or reports for appeals/tribunals.**
Further reading about statutory assessments 
How to book your session
Call us now on 0345 474 1724 OR
All of our practitioners are qualified and accredited with reputable professional associations for counselling and psychotherapy.

CITE THIS PAGE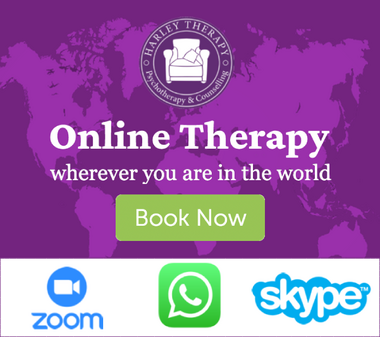 London Psychologist Services
Psychological Assessment

Psychotherapy