Stress & Anxiety at Work Workshop
Anxiety and stress cause more sick days, illness and presenteeism than physical ailments.
Discover the difference between stress and anxiety and why in combination they are the single biggest cause of concern for the working population.
Participants will learn about:
Typical causes of anxiety
How to become familiar with triggers
How to select coping strategies that work specifically for them
Education a set of anxiety busters that have worked for clients over the last decade in our Harley Street clinics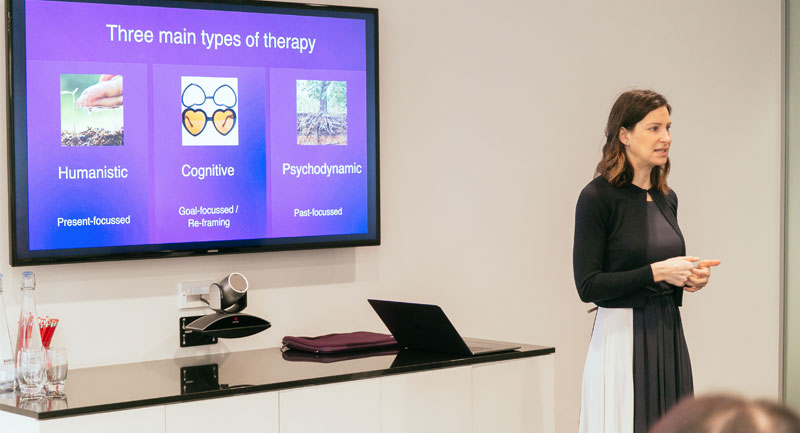 Our classic workshops titles:
Specialist workshops include:
Mindfulness 
Gratitude
Compassion
Procrastination 
Perfectionism
Growth Mindset
Emotional Intelligence
Mind-Body Connection
Restoring Attention Deficit
Balanced Thinking 
Resilience Building 
Trauma
ADHD
Bullying
Obsessions & Compulsions
The Power of Positivity and Self Belief at ITV television centre
Additional Workshops
Breathwork
Yoga
Laughter Therapy
Drawing Therapy
Mediation
Running
Origami
Pilates
Nutrition
Other Services 

Wellbeing MOTs/Wellness checks. Includes - Mental Health Assessments for all staff.
Access to therapy services on subscription or as needed basis.
Wellbeing resources Hub for employees (written, audio & video content and guided self-help and self-development material).
Consultancy including wellbeing strategy and policy planning across your organisation.