Tackling Addictive Behaviours Workshop
Addictions come in many shapes (drink, drugs, gambling, sex, shopping, internet to name few).
Addictions are often intended to help soothe a negative feeling but end up being harmful to us, either on a physical level or because they impede us (or others) from living daily life well.
This workshop will help participants to identify their own addictive tendencies and explore healthier alternatives to try and develop as new habits.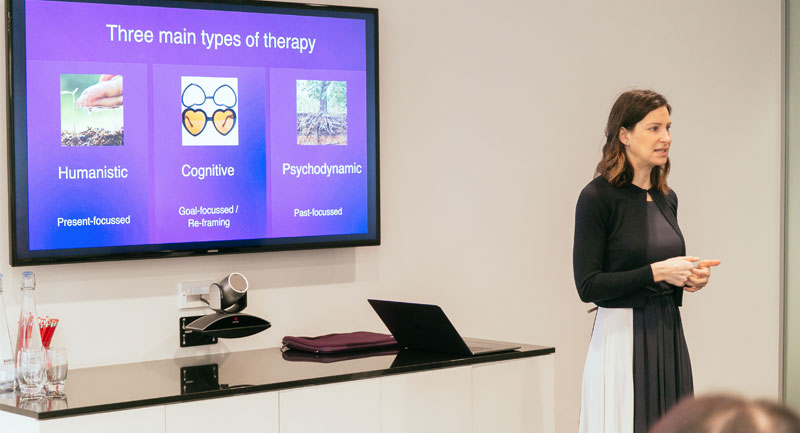 Our classic workshops titles:
Specialist workshops include:
Mindfulness 
Gratitude
Compassion
Procrastination 
Perfectionism
Growth Mindset
Emotional Intelligence
Mind-Body Connection
Restoring Attention Deficit
Balanced Thinking 
Resilience Building 
Trauma
ADHD
Bullying
Obsessions & Compulsions
Santander Wellbeing Network Launch
Additional Workshops
Breathwork
Yoga
Laughter Therapy
Drawing Therapy
Mediation
Running
Origami
Pilates
Nutrition
Other Services 

Wellbeing MOTs/Wellness checks. Includes - Mental Health Assessments for all staff.
Access to therapy services on subscription or as needed basis.
Wellbeing resources Hub for employees (written, audio & video content and guided self-help and self-development material).
Consultancy including wellbeing strategy and policy planning across your organisation.