How to Set Goals that Work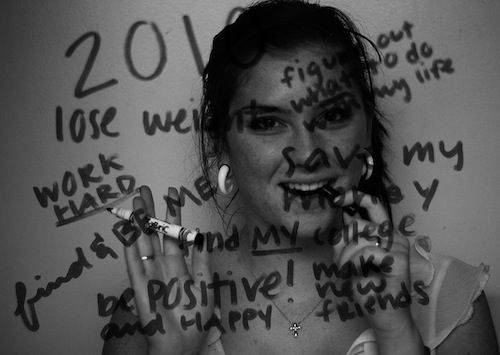 It's that time again when New Year's Resolutions are at the top of your agenda and you already feel dispirited. Your glance back to last year's resolutions yields a painful story of projects left unfinished and goals not met. The gym membership card lies pristine in your wallet, the correspondence course didn't get completed, and diet wise the scales point out that things are worse than this time last year.
What went wrong? Why didn't you manage to meet your goals and keep to your resolutions?
Here are 5 essential questions to ask yourself to learn not just why your good intentions failed in 2013, but how to set goals in 2014 that are far more likely to be achieved.
1. Did You Have Unrealistic Expectations?
At the top of the list for not being able to keep a resolution or carry through on a plan or goal is that your original goal was unrealistic. While motivational self-help books tell us "we can do anything" this is the exception rather than the rule. For most of us, life will get in the way and we will have numerous competing responsibilities and priorities to fulfil. So it's essential to be brutally realistic when planning out a resolution and setting goals.
So how to set goals that are realistic? Make your goal attainable within your circumstances. Look at the time you have to make your goal workable. This may seem less romantic than dreaming that "the sky is the limit," but the more realistic a goal you have, the more likely you are to achieve it. In achieving it, you set up a positive habit which can then lead to setting increasingly challenging goals.
You can further troubleshoot your goals by making sure you are setting S.M.A.R.T. goals.

2. Was Your Goal Not Specific Enough?
A goal that is wide-ranging and too general is a sure-fire way to set yourself up to fail. It's essential to be clear and focused when setting goals. Rather than saying, 'I want to get fitter this year', make it more specific.'I'd like to get fit enough to run a half marathon this year'. There is then an explicit focus to your goal which will help you define how you train, where you train, with whom, what your aims are, and so on.
If you want to progress in your job this year, you could look at taking one course which would help you move upwards with your career. You could then specifically commit to this focused goal, doing this one course during the year.
3. Did Boredom and Lack of Motivation Catch You Out?
Whether it is trying to stick to a certain number of calories or writing words for a long-dreamed of novel, usually, boredom will become a factor. Your motivation will be tested when that original flush of excitement vanishes and has been replaced by a dreary monotony. The key here is to accept and plan for this level of boredom and lack of motivation when setting goals. Here are some specific things to do:
Get a support network in place. Find others who are doing what you're doing. Gravitate towards people who are positively and actively trying to achieve their goal, not the ones who constantly moan and complain and can drag you down.
Hire a coach. You can do this face-to-face, online, via phone and Skype, or by email. A coach will help you define your goals and encourage you to stick with it. They will always offer positive and encouraging feedback as long as you are doing your part.
Expect boredom and reach out when you're struggling. If you can push through those times of boredom it will increase your resolve. Let people in your network encourage you to keep going and you can do the same for them.
If it's not quite boredom stopping you from reaching your dreams but feels like something similar, you can read about 7 other reasons you can't achieve your Life Goals here.
4. Did You Focus on 'Progress' Rather Than 'Commitment'?

Some of the latest research on the science of willpower indicate that rather than focusing on the 'progress' we are making towards our goal's success or failure, we need to focus more on 'why' we are doing what we are doing – on our 'commitment' to our goal. It turns out that the progress markers we put up to tackle our goals like the ticks and crosses and the word count, along with the bribes and rewards we might use, might all be counterproductive.
So if the progress 'ticklist' you have been making hasn't worked for you, change your focus. Constantly look at 'why' you are doing your activities. Why you have committed to your goal, and why it matters so much to you.

Some examples of how to set goals that are commitment oriented:
I want to be healthier. Why? So that I can run a race at my child's sports day.

I want to run a half marathon. Why? To raise money for a charity that is devoted to an illness my best friend is suffering from.

I want to get a promotion and earn more money. Why? So that I can move out of my parents' home.

I want to write a book. Why? I want to share what I've learned to help others with their lives and problems.
5. Willpower is Like a Muscle – Did You Use It Wisely?
It turns out that willpower is actually like a muscle – it does, in fact, tire out. We can all attest to this as we struggle when trying to repeatedly exert our willpower to go out jogging when it's cold outside, or get up and write before our day job when we crave another hour of sleep. The good news is that, as a muscle, willpower can also strengthen when we use it successfully. So the lesson here is not to overstretch your willpower but to use it wisely. Don't expect too much of yourself. Pick one project or goal, not several.
If you are really struggling with willpower, you might have a real problem with procrastination- check our Guide to Chronic Procrastination.
Conclusion
Use this checklist to ensure your goals are realistic and take you closer to what your heart desires.
Is your goal realistic and achievable?

Is your goal well focused?

Are you ready to expect boredom and have you put support in place to help with motivation?

Are you keeping your commitment to the forefront of your mind?

Are you using your willpower wisely and not overwhelming yourself?
If you can put some of the measures discussed in place, hopefully next year, when resolution time comes around yet again, you can look back and count yourself more successful and be able to say you finished what you started.
© 2014 Ruth Nina Welsh – Be Your Own Counsellor & Coach
Did this article help you understand how to set goals that will really make your 2014 sing? Fancy sharing some of your goals, or another piece of goal setting advice you use? Share in the comment box below, we love hearing from you!