Cognitive Behavioural Therapy in London
 

Ready to stop being controlled by your thoughts? 
Want to try a therapy that is structured, short-term, and scientific?
And focuses on your current challenges instead of dwelling on the past? 
At Harley Therapy™ all our CBT therapists have at least seven years of experience and training from a top institution. You can be confident your time in therapy is a worthwhile investment.  
What is CBT therapy?
Cognitive therapy works on the ways you think and give things meaning. Behavioural therapy troubleshoots your choices and actions. Cognitive behavioural therapy combines these approaches. 
CBT is a popular short-term psychotherapy that helps you take charge of the ways you think and behave, so your thoughts no longer dictate your mood and your choices move your forward. 
Does cognitive behavioural therapy really work?
It's one of the most evidence-based therapies available, making it the preferred form of therapy of the NHS for depression and anxiety disorders. 
 A research overview published in the British Medical Journal (BMJ) using data from eleven different studies concluded that the cognitive behavioural approach is as effective as antidepressants for treating depression in adults. [1]
The benefits of CBT counselling
CBT helps you to: 
turn negative thoughts to balanced, helpful ones

take action in life instead of feeling stuck in avoidance behaviours

end negative self-talk

stop behaving in ways that make you feel bad

improve your problem solving skills

widen your perspective and ability to see options

 

feel better about yourself, your relationships, and the world

 

learn strategies to manage your mental health for the rest of your life.
CBT treatment explained
The core idea behind cognitive behavioural therapy is that our thoughts and actions are creating our emotional states. And that these emotional states then lead us to either feel stuck and do nothing, or do things we regret. 
You can think of it like a cycle. When we are faced with a difficult situation and have a negative thought, it creates negative feelings and body sensations. These feelings in turn push us to make a bad choice. Which creates another negative thought. And on the cycle goes, until we are anxious or depressed. 
While it can be very hard to change our feelings and just 'snap out' of a low mood, it is quite possible to change our thinking and behaviours. This stops the cycle, so we don't end up in another low mood. 
How is cognitive behavioural therapy different? 
Cognitive behavioural therapy can be different than more traditional talk therapies because it is:

present-based:  you will touch on your past to understand where your thoughts come from, not to find reasons for everything. 
short-term:  anywhere from five sessions to six months, depending on what issues you are working on.
structured:  CBT interventions are techniques you use again and again to retrain your brain. There are also homework exercises, and your therapist might use a workbook with you.
active: you won't be sitting on a couch in silence, thinking. Instead you will often be using pen and paper and working through exercises, or debating perspectives and finding proof for each one. 
practical: the idea is to equip you with a 'coping toolkit' of techniques you can then takeaway and apply to any problem. 
What issues can a CBT therapist help me with?
The National Insitute for Health and Care Excellence (NICE) suggests CBT as a treatment for: 
anxiety and generalised anxiety disorder (GAD)

body dysmorphic disorder (BDD)

depression

 

post-traumatic stress disorder (PTSD).

 
And cognitive behavioural interventions can also be offered for:
adult ADHD

alcohol and drug abuse

 

anger issues

 

bipolar disorder

grief and bereavement

 

health anxiety

eating disorders

 

low self-esteem

 

physical health issues (arthritis, IBS, pain, chronic fatigue, tics)

psychosis

 

relationship problems

 

social anxiety

stress.

 
How many sessions would I need? 
Your first few sessions will involve an asessment, where your CBT therapist takes a brief life history and looks at how therapy might work for you. Together you will make a contract for a course of sessions, which can be anywhere from four weeks to six months, depending on the issues you want to work on. When your course is finished, you can always decide on another one, or come back for an occasional booster session. 
Cognitive Behavioural Therapists at Harley Therapy™ London
Here at Harley Therapy™ London we take the worries out of finding a therapist by hand selecting only highly qualified, experienced, and expert psychologists and psychotherapists who love what they do. All our CBT therapists are fully accredited with the BACP,  BPS, or UKCP.  
You can be confident that you will be matched with a therapist who fully understands what you are going through, and is happy to create a safe space for you to learn new ways of thinking and being. 
Do you provide CBT therapy near me?
With offices in City of London, London Bridge or in Harley Street, as well as therapists who can work with you online, we are always here to help. 
Time to feel back in control of your life? Call us now or fill out our booking form to meet with one of our friendly therapists and try your first CBT session. Or get in touch for a friendly chat with any questions you might have about how a CBT therapist might work for you. 
Further reading on CBT
Footnotes
[1] Amick H R, Gartlehner G, Gaynes B N, Forneris C, Asher G N, Morgan L C et al. Comparative benefits and harms of second generation antidepressants and cognitive behavioral therapies in initial treatment of major depressive disorder: systematic review and meta-analysis BMJ 
2015; 
351 :h6019 doi:10.1136/bmj.h6019.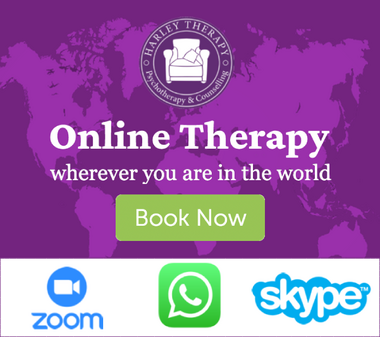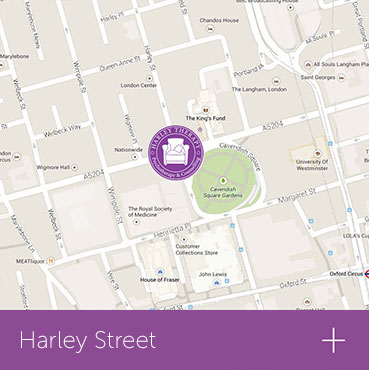 Video: What is Cognitive Behavioural Therapy (CBT)?
CBT Can Help With:
adult ADHD

alcohol and drug abuse

 

anger issues

 

anxiety

bipolar disorder

body dysmorphic disorder
depression
grief and bereavement

 

health anxiety

eating disorders

 

low self-esteem

obsessive-compulsive disorder 

panic attacks

 

phobias

physical health issues 

psychosis

 

PTSD

relationship problems

 

self-esteem

sexual problems

sleep problems

 

social anxiety

stress

trauma

work/career.