Ready to stop being controlled by your thoughts? 

Want to try a therapy that is structured, short-term, and scientific?
And focuses on your current challenges instead of dwelling on the past? 
At Harley Therapy™ all our CBT therapists have at least ten years of experience and training from a top institution (or several). You can be confident your time in therapy is a worthwhile investment.  
What is CBT therapy?
Cognitive therapy works on the ways you think and give things meaning. Behavioural therapy troubleshoots your choices and actions. Cognitive behavioural therapy combines these approaches. 
CBT is a popular short-term psychotherapy that helps you take charge of the ways you think and behave, so your thoughts no longer dictate your mood and your choices move your forward. 
Does cognitive behavioural therapy really work?
It's one of the most evidence-based therapies available, making it the preferred form of therapy of the NHS for depression and anxiety disorders. 
 A research overview published in the British Medical Journal (BMJ) using data from eleven different studies concluded that the cognitive behavioural approach is as effective as antidepressants for treating depression in adults. [1]
The benefits of CBT counselling
CBT helps you to: 
turn negative thoughts to balanced, helpful ones

take action in life instead of feeling stuck in avoidance behaviours

end negative self-talk

stop behaving in ways that make you feel bad

improve your problem solving skills

widen your perspective and ability to see options

 

feel better about yourself, your relationships, and the world

 

learn strategies to manage your mental health for the rest of your life.
CBT treatment explained - How does CBT work?
The core idea behind cognitive behavioural therapy is that our thoughts and actions are creating our emotional states. And that these emotional states then lead us to either feel stuck and do nothing, or do things we regret. 
You can think of it like a cycle. When we are faced with a difficult situation and have a negative thought, it creates negative feelings and body sensations. These feelings in turn push us to make a bad choice. Which creates another negative thought. And on the cycle goes, until we are anxious or depressed. 
While it can be very hard to change our feelings and just 'snap out' of a low mood, it is quite possible to change our thinking and behaviours. This stops the cycle, so we don't end up in another low mood. 
How is cognitive behavioural therapy different? 
Cognitive behavioural therapy can be different than more traditional talk therapies because it is:

present-based: you will touch on your past to understand where your thoughts come from, not to find reasons for everything. 
short-term: anywhere from five sessions to six months, depending on what issues you are working on.
structured: CBT interventions are techniques you use again and again to retrain your brain. There are also homework exercises, and your therapist might use a workbook with you.
active: you won't be sitting on a couch in silence, thinking. Instead you will often be using pen and paper and working through exercises, or debating perspectives and finding proof for each one. 
practical: the idea is to equip you with a 'coping toolkit' of techniques you can then takeaway and apply to any problem. 
What issues can a CBT therapist help with?
The National Insitute for Health and Care Excellence (NICE) suggests CBT as a treatment for: 
And cognitive behavioural interventions can also be offered for:
troubling habits

 

physical health issues (arthritis, IBS, pain, chronic fatigue, tics)
How many private CBT sessions do I need? 
Your first few sessions will involve an asessment, where your CBT therapist takes a brief life history and looks at how therapy might work for you. Together you will make a contract for a course of sessions, which can be anywhere from four weeks to six months, depending on the issues you want to work on. When your course is finished, you can always decide on another one, or come back for an occasional booster session. 
Cognitive Behavioural Therapists at Harley Therapy™ London
Here at Harley Therapy™ London we take the worries out of finding a therapist by hand selecting only highly qualified, experienced, and expert psychologists and psychotherapists who love what they do. All our CBT therapists are fully accredited with the BACP,  BPS, or UKCP.  
You can be confident that you will be matched with a therapist who fully understands what you are going through, and is happy to create a safe space for you to learn new ways of thinking and being.

Our welcoming central London therapy clinics
We offer CBT therapy at all three of our central London locations. As well as our main therapy clinic on Harley Street, W1, you can also choose from rooms at London Bridge, SE1 and accessible therapy rooms near Liverpool Street, EC2.
If you're unable, or prefer not to come for therapy in person, online therapy is another way to seek support from an accredited therapist with Harley Therapy. All therapists offer online sessions using platforms such as Skype, Facetime, Zoom, etc. Therapy sessions last 50 minutes and our fee structure is very simple. 
Whether looking for a face to face or online appointment the booking process options are the same. Time to feel back in control of your life? Call our experienced support team to discuss your options or use our booking form to try your first CBT session. 
Further reading on CBT
Footnotes
[1] Amick H R, Gartlehner G, Gaynes B N, Forneris C, Asher G N, Morgan L C et al. Comparative benefits and harms of second generation antidepressants and cognitive behavioral therapies in initial treatment of major depressive disorder: systematic review and meta-analysis BMJ 
2015; 
351 :h6019 doi:10.1136/bmj.h6019.
View the Experts
How to book your session
Call us now on 0345 474 1724 OR book online
All of our practitioners are qualified and accredited with reputable professional associations for counselling and psychotherapy.
Loading reviews..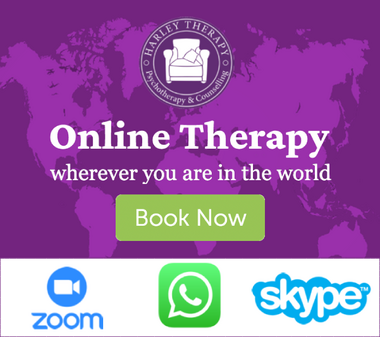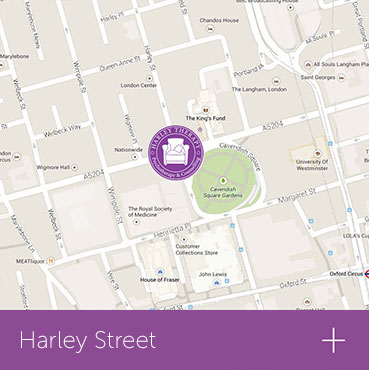 Video: What is Cognitive Behavioural Therapy (CBT)?
CBT Can Help With:
bad habits

body dysmorphic disorder

physical health issues 

social anxiety
What happens during CBT sessions?
Your first CBT session is an intake session where you will discuss what issues bought you to therapy, your family history and past, and what is challenging you in life. This is often the only session you talk at length about your past. You and your CBT therapist contract to a certain amount of sessions and the work begins.
Sessions start by discussing how your week went and looking at your homework (yes, CBT has homework).  You'll then often be troubleshooting your thinking. This will include learning how to do 'thought charts' that teach you balanced thinking. You might also work with 'behavioural interventions'. This can mean deciding what behaviour you will commit to doing despite low moods. If you are working on phobias, you might work with 'exposure therapy', a CBT technique where you slowly learn to develop tolerance for your fear. This is done slowly and in a step-by-step manner, such  as visualising your fear or saying it out loud, then managing the thoughts and emotions that arise.
In summary, CBT is a practical hands-on therapy and your sessions will see you trying out techniques to manage your thinking and your behaviours. And you'll be integrating the tools you learn into your week and then reporting back. 
What are the pros and cons of CBT?
The pros include that it:
gives you effective tools to manage your thinking and behaviour that you can then use for the rest of your life,
means you don't have to talk much about your past,
sees you only attend sessions for several months at most,
helps you break the cycle of your thoughts leading to low moods,
is evidence-based (proven by research) to help with things like depression, anxiety and PTSD. 
The cons are that it:
can feel quite rigorous,
means you will have to commit to weekly homework,
has exercises that are repetitive and can feel exhausting,
will see you pushed outside your comfort zone,
can feel quite clinical and practical over warm and supportive,
doesn't create a space for you to analyse your past as it's present-focused.
Can I do CBT by myself?
The tools and techniques of CBT, such as thought charts and behavioural interventions, are indeed things you can do by yourself and will be asked to do during the week as part of your homework. The NHS even offers self-guided online CBT which is helpful for some people with issues like mild anxiety or depression. But if you struggle with more serious issues, or really want to feel supported in your journey and to make sure your CBT is effective, it is of course preferential to work with a CBT therapist. 
What if CBT doesn't work for me?
CBT, like all forms of therapy, is not a miracle. It's a process that requires hard work and commitment. Sometimes if the first round of sessions hasn't got you to where you want to be, and the process has raised more issues than you realised you needed to deal with, then you and your therapist can contract for another set of sessions and keep working.
And of course in some cases CBT might not be the right fit. No therapy is a match for everyone. If, for example, you are very in need of attention and warmth, common in those who have borderline personality disorder, CBT might feel too clinical and practical and you might need a therapy with a stronger focus on the therapeutic bond of trust, like schema therapy. Or if you really want to understand your past, then psychodynamic therapies would be a better fit, as CBT is present-focused. 
What are the key concepts of CBT?
The key concept of CBT is that we end up with issues and low moods because of a cycle between our thoughts, feelings, bodily sensations, and actions. If we take one part of this chain and change it, such as by troubleshooting our thinking, or doing a different behaviour than what we are compelled to do, then we break the cycle and start to feel better about ourselves and our life.