Therapists in London
A warm welcome from our founder Dr Sheri Jacobson. We are a team of highly experienced psychotherapists, clinical and counselling psychologists and psychiatrists in central London.
Established in 2006, and well-known as London's premium therapy providers, our exceptional practitioners specialise in short and long-term counselling, psychotherapy and cognitive behavioural therapy for a range of issues, from day-to-day worries to complex psychological conditions. 
Our therapy rooms are in Harley Street - the world-renowned centre of medical excellence. We have additional clinics in London Bridge, and the City of London. We also run Harley Therapy Platform with therapists practising from their own rooms UK-wide.

Loading reviews..
What you get at Harley Therapy
Therapists each have 10 to 40 years of experience, are accredited and insured to practice privately.
Therapists meet our rigorous selection criteria and are supported by a Clinical Director to ensure you receive the best care.
Not satisfied with your first consultation? Try a meeting with another therapist free of charge. 
Quality Standards
The hand-chosen practitioners are considered to be among the best therapists in the country. They have trained in the UK's most respected counselling institutions with years of experience in the NHS, private and charitable sectors in and around London.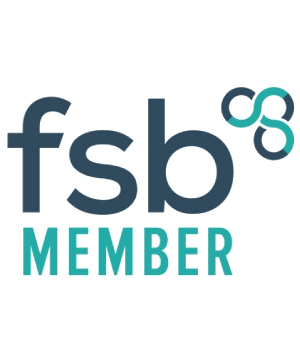 Meet the Therapists available in London
We offer availability with highly experienced therapists suited to your needs and book the appointment for you.
Meet the practitioner and begin the road to self-improvement. Have any concerns? Let us know so we can assist.
Find a Therapist in London
⭐ ⭐ ⭐ ⭐ ⭐
5 star ratings since 2006
"Going to Harley Therapy changed my life more than anything else I have ever done. For a long time I believed I didn't have problems that deserved attention. "
"I have nothing but praise for Harley Therapy. I was extremely reluctant to contact them but the therapy has had an incredibly positive impact on my life."
"I recommend this service to anyone. Now I have the tools and resources to deal with life more mindfully and get the most out of my life and relationships."
"I found the entire experience very beneficial. The counselling resulted in noticeable changes in my attitude & behaviour. I found the service highly effective."
"I am very grateful for the support to get through a very difficult period. If ever I have further problems, you and your practice would be the first I contact."
"I came to important conclusions with the empathetic support of my therapist. I'd recommend Harley Therapy to anyone looking for a similar service."
Definitions
What is Counselling and Psychotherapy?
The different terms seem confusing, but they all refer to the process of meeting with a trained professional to help you manage personal issues. We will connect you with the right expert who is most suited to help.
What is counselling?
In the UK counselling is an umbrella term that covers all talk therapies. It refers to the process of sharing what is troubling you with someone trained to help you understand yourself better, in a safe, supportive environment. The aim is to find more effective and satisfying ways of living your life.
How is it different than talking to a friend?
A counsellor is not invested in your choices like a friend but is unbiased. And they don't offer advice. They have spent years training to be highly expert listeners who know just what questions to ask so that you find your own ways forward.   
Who can benefit from counselling? 
Anyone who is willing to accept help to look at themselves and their issues honestly and attentively. And who is willing to put in the time and commitment, and recognise that change is not always easy. 
What issues are suited to counselling? 
You do not have to be in crisis to attend counselling sessions. It can help with any issue and any area of life. From wanting more confidence at work, to dealing with a relationship breakdown or an unresolved childhood issue, counselling can help. 
Are there different types of counsellors?
A general counsellor has completed a three or four-year program in counselling theory and skills. They typically conduct short and medium-term work with clients.
A counselling psychologist has similar training to a counsellor or psychotherapist, but additionally will hold a degree in psychology, giving them scientific knowledge of the human mind and behaviour. 
All of the counsellors at Harley Therapy™ have a minimum of seven years professional experience. They listen with empathy and openness, and do not force you to take a particular course of action, but help you make positive choices for yourself. 
What is a talk therapy session like?
Your first session can involve going over practical things like scheduling and cancellation policies. And your counsellor will ask about what has bought you to try counselling, and about your life history. 
Sessions of counselling then become about exploring the problems you are facing. Your counsellor will listen carefully, reflect back what you've said, then ask questions that help you clarify your thoughts and feelings and what you want from a situation. 
Some therapists (particularly CBT counsellors) might set an agenda for each session and work through practical, skills-based exercises with you. They may also give you homework to do, or things to think about outside of your sessions. 
What are the different types of counselling?
The main forms of counselling we offer include:
And you can choose to try counselling in different formats, such as:
individual counselling (face-to-face)

email / internet / 

online counselling

group counselling.
Is counselling difficult?

 
There can be times during your therapy where it is necessary to talk about uncomfortable and painful things. But your therapist is there to support you through the process, and afterwards you might feel like a long-held burden has lifted. 
How many sessions will I have to do?

 
It depends on what issues you are working on.  You may be offered counselling as a single session, or as a short-term course of sessions over a period of weeks or months.
What results can I expect?
Each person has their own unique experience of counselling. And your results will to an extent depend on you, on what you want to achieve from the experience and the commitment you make to the process.
In general, results include, but are not limited to:
a greater understanding of self and others

a clearer perspective on your life

clarity on what you would like your future to look like and how to move towards this

an understanding of what makes you happy and how to make positive choices

and a better ability to handle stress and anxiety.
Further reading on counselling
What is psychotherapy?
The term 'psychotherapy' is used to describe a range of talking therapies. You share what is worrying you, and are listened to in a way that helps you understand yourself and your situation better.
The aim of psychotherapy is to help you deal more effectively with your past and present challenges, and make decisions for your future that enhance your wellbeing. Therapy sessions can be done as an individual, a couple, or as a family or group.
Type of psychotherapy include:
Is psychotherapy the same as counselling? 
The terms are used interchangeably in the UK. A person with a psychotherapy certification may, for example, call themselves a counsellor. Although it can be said that psychotherapy is the more likely of the two to be long-term and in-depth, the real difference is simply your therapist's chosen training. For more information read our article on psychotherapy vs counselling. 
Who can benefit from psychotherapy?
Anyone who wants to understand themselves and their life will take value attending sessions. You do not have to be having a crisis to benefit from psychotherapy. 
Psychotherapy is not, however, a quick fix. So to benefit from therapy you must be committed to yourself and the process.
What issues can psychotherapy deal with? 
Psychotherapy is useful for any life challenge or issue. This includes relationships, family problems, work issues, bad habits, and just feeling overwhelmed with depression or anxiety.
If you are are interested in seeing what psychotherapy treatments have proven effective for certain issues, you can read our information about evidence-based guidelines.
Your psychotherapist
Being able to trust and get along with your therapist is now proven to predict the effectiveness of your therapy. All of the psychotherapists at Harley Therapy™ have a minimum of seven years professional experience compassionately supporting clients. We are committed to creating the highest standard of therapy available.
What happens in a psychotherapy session? 
Sessions are generally held at the same time and place each week and last around 50 minutes. Your psychotherapist will give you their full attention and encourage you to talk about and explore your feelings and thoughts about yourself, your relationships, your past, and what you are presently finding challenging in life.
Your therapist will not judge you or tell you what to do, but will simply work to understand you, and then ask useful questions that help you explore things further.
It's possible your sessions might also include useful techniques such as mindfulness or visualisation, depending on the type of therapy you choose.
Psychotherapy at Harley Therapy™, London
Our psychotherapists are hand-selected for their skill, compassion and expertise, and they consistently receive excellent feedback. You can call confidentially today to see how they can help you, or book online now for an assessment.  
Further reading
A psychiatrist is someone who did full medical training to be a doctor, then went on to specialise in psychological health. Unlike in America, where psychiatrists might also offer talk therapy, most psychiatrists in the UK just specialise in assessment, the creation and monitoring of treatment plans, and recommendations to further specialists like psychotherapists.
They are the only mental health practitioners in the UK who are licensed to prescribe medications. And while your GP or a psychotherapist can diagnose general depression and anxiety, and an educational psychologist can diagnose learning differences or autism, a psychiatrist is the only mental health pracitioner who can offer official diagnosis for mood disorders and personality disorders. 
📍 London Clinic Locations
📞 Call us to Book or Enquire
🕒 Opening Hours
Monday to Friday 8am-8pm
Saturday & Sunday 9am-5pm
Bank Holiday 10am-4pm