Private Consultant Psychiatrist
Consultant psychiatrist Dr Humphries and Dr Mitchell are available for private psychiatry appointments at our Harley Street rooms in London. They provides a full range of out-patient psychiatric services including assessment and diagnosis, as well as development of treatment plans including medication and psychological therapy. They are GMC-registered and on the Specialist Register. 
Why choose private psychiatry services?
GMC-registered consultant psychiatrist with 30 years medical experience
First-class service, professional and expert
Renowned ADHD specialist
Well-appointed London Harley Street rooms in reputable medical house
Access to network of health care providers including counselling psychologists 
Quick turnaround on medical reports
Excellent patient feedback
Dr Stephen Humphries
Private consultant psychiatrist London (ADHD specialist)
Dr Humphries is an experienced and highly respected general psychiatrist whose specialist field is adult ADHD where he has a great deal of experience in the diagnosis and management of the condition - a speciality which is less commonly found amongst UK psychiatrists and has developed a highly regarded practice in the field. Dr Humphries is not a couples or family specialist and prefers to work with individuals. He has helped with many psychiatric conditions including schizophrenia, bipolar disorder, depression, organic problems, anxiety, OCD, personality disorder, eating disorders and relationship issues from an individuals perspective. 
Dr Todd Mitchell
Private consultant psychiatrist London
Dr Todd Mitchell is a Consultant Psychiatrist with over 20 years of experience providing comprehensive mental health assessments, identifying pertinent mental and emotional problems, and treating mental health issues affecting adults of all ages. Over his career, Dr Mitchell has devoted his clinical practice and ongoing clinical education to treating issues that impede fulfilment of personal, occupational, academic, developmental, and/or relationship goals.
Dr Mitchell is available to provide high-quality outpatient mental healthcare services to interested individuals and couples who are seeking personal psychological growth and/or alleviation of acute or chronic psychological ailments. At Harley Therapy, his offered services include comprehensive psychiatric assessment and consultation, medication management, integrated medication and psychotherapeutic treatments, and relationship counselling.
Membership of organizations
General Medical Council registered Consultant in General Psychiatry, practitioner no. 7522993

Member, Royal College of Psychiatrists, MRCPsych no. 927527

Diplomate, American Board of Psychiatry and Neurology (certifying expertise in clinical practice of General Adult Psychiatry), Diplomate no. 50378

Assistant Clinical Professor – Department of Psychiatry, University of California at San Francisco

Affiliate member, American Psychoanalytic Association

Affiliate member, San Francisco Centre for Psychoanalysis
Dr Humphries and Dr Mitchell run their private psychiatric clinic in Harley Street, London and are available for appointments at Harley Therapy's rooms. Please note that a copy of the psychiatrist's report will be sent to your GP as standard practice. Requests for repeat prescriptions are available online.
Repeat prescriptions can be posted to your current address, or collected at 10 Harley Street after 2pm Monday (Scripts ordered after Monday 5pm through to Sunday will not be available for collection until the Monday afternoon. Also, note that reception is closed on Bank Holidays). We can also organise a same day home delivery (Mondays only on orders up to 5pm, or else 2-day delivery on orders received after 5pm Monday to 12pm Friday) - London only - Fee applicable. Call Zen Pharmacy 0207 225 1660 / 07862 284 805 to pay & arrange delivery time.
Dr Naresh Buttan
Private consultant psychiatrist London
Dr. Naresh K. Buttan is a General Adult Psychiatrist in private practice at Harley Street and also works as a Substantive Full Time Consultant in NHS at Livewell Southwest (Plymouth Community Healthcare CIC, previously known as NHS Plymouth Teaching PCT). He's Section 12 (2) approved under the Mental Health Act. Additionally, he's also a Training Programme Director for Higher Training Programme in General Adult & Old Age Psychiatry at Health education England working across South West Peninsula Post Graduate Medical Education (HEE SW PGME). 
Referrals to counselling psychologists via a private psychiatrist
Dr Humphries, Dr Mitchell & Dr Buttan refer to in-house counselling psychologists at both Harley Street and our other London locations, for a full range of talking therapies including (but not limited to) cognitive behavioural therapy, psychodynamic counselling and existential psychotherapy. They are able to liaise with your therapist in a shared treatment plan.
To make an appointment with or to enquire about the services from our private consultant psychiatrists, please call 0345 474 1724.
Practice Address:
10-12 Harley Street
London, W1G 9PG
Or you may book psychiatrist advice online confidentially, using the form below:
Video: Meet Dr Stephen Humphries - Consultant Psychiatrist
London Psychiatrist Services
Psychiatric Assessment
Diagnosis / Treatment Plans
Medication Management
Dr Stephen Humphries
Dr Todd Mitchell

Dr Naresh Buttan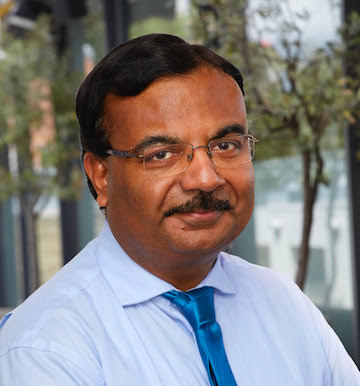 Dr Humphries is now specialising in ADHD only and not available for general psychiatry consultations. 
Areas of Expertise in Psychiatry
Anxiety and Panic Disorder
Depression
Sexual Problems
Eating Disorders
Trauma / PTSD
Phobias and Fears
Psychosis
Bipolar Disorder
Schizophrenia
Addictions
Personality Disorders
Substance Misuse
Work/Career Issues
Relationship Problems
Self-Harm
Low Self-Esteem
Anger Problems
Bereavement
Sleep Problems
Chronic Fatigue Syndrome
Old Age Psychiatry
Adolescents (15+)
Obsessive-Compulsive Disorder OCD
Forensic Psychiatry