Do I have attention deficit disorder? 
Can't focus, and never finish what you start? And it holds you back not just at work, but with relationships?
Constantly regretting your words and actions, but can't seem to change, no matter how hard you try?
And living with a nagging sense that you aren't living up to your potential?
**Please note that we cannot offer a prescription service to clients who have been diagnosed with ADHD elsewhere. We welcome clients who may already have a diagnosis, but a full ADHD assessment would need to be undertaken with one of our psychiatrists before we could continue your treatment and medication. 
ADHD in adults

The three main symptoms of ADHD are inattentiveness, hyperactivity, and impulsivity.
In adults, hyperactivity can manifest less as the boisterousness seen in children, and more as restlessness. This can look like speaking too fast and too often, or rushing around, constantly busy. 
Note you do not need to have all three symptoms for a diagnosis. While you might be seen as 'combined type', meaning you have both hyperactivity and impulsive behaviour, others are diagnosed as 'predominately inattentive', meaning the main symptom is distraction. The point is that the symptom(s) you have affect your ability to cope across several areas of your life. 
Common symptoms of adult ADHD 
difficulty focusing and then hyperfocusing on the wrong things
disorganisation and trouble finishing things 
impulsive decision making 
emotional difficulties like impatience 
relationship problems 
restlessness and edginess.
Why do an ADHD assessment at Harley Therapy™?
We recognise that finally being tested for ADHD as an adult can be a big step. And that a private ADHD assessment is a serious financial investment.
At Harley Therapy you can relax in knowing you are in the best of hands, working with experienced health professionals who are actual ADHD specialists, not just generalists taking clients on the side. 
Psychiatrists Dr Stephen Humphries, Dr Phil Ferreira-Lay, Dr Naresh Buttan, Dr Alexis Economou and Dr Alessandra Cappai are some of the UK's top experts in ADHD diagnosis and treatment. With over 100 years of combined medical experience, they have helped thousands of clients with attention deficits to get their life back on track. 
Dr Maria Daves is a psychologist and specialist ADHD coach. She previously worked for the NHS diagnosing both ADHD and autism in adults, and has a longstanding interest in the unique challenges women on the neurodevelopmental spectrum face.  
Find out how we can help you
Ready to stop the constant struggle of living with undiagnosed ADHD? Get in touch now by phone or online to make a confidential appointment for your ADHD assessment in London.
The Benefits of an ADHD Diagnosis   
The benefits of an assessment include: 
finally understanding your behaviour and being able to explain it to others

recognising and building on your strengths

 

learning strategies that help you cope better

accessing support and services to make things easier for you and your family

moving forward at last with life goals and no longer feeling trapped by your own mind

improved relationships. 

 
Why do I have ADHD now I'm an adult?
You don't just suddenly develop attention deficit disorder as an adult. It would have been there since childhood. It's just that the struggles of some children are overlooked. 
ADHD often goes undiagnosed in children who have high IQs, for example, who can find ways to compensate. It's only when faced with the many responsibilities of adult life that symptoms become more apparent. 
And it's now understood that symptoms can be different in girls than boys, with the former being more prone to being inattentive and dreamy over hyperactive. Many adult women had their struggles overlooked when a child.  
What is an adult ADHD assessment like? 
The main diagnostic guidance followed in the UK is put out by the National Institute for Health and Care Excellence (NICE). It takes into account both the DSM-5 and ICD-10 guidelines.
An adult ADHD assessment can include:
taking a full history of your psychiatric health and development (learning and challenges in childhood, etc)
questionnaires looking at how your symptoms affect the different areas of your life, including how you behave and socialise and your everyday coping
talking about your current life, such as work, family, finances, and relationships 
observing how you interact, and your mental state
looking at coexisting mental health issues and conditions and also your physical health
having a person or people close to you fill out reports about how you behave. 
Related diagnoses and issues 
Your ADHD psychiatrist can also diagnose common co-occuring mental health issues such as: 
anxiety and depression
bad habits
eating disorders
learning differences 
low self-esteem
personality disorders
sleep problems.
If it turns out that you don't qualify as having ADHD, you might still end up with a diagnosis of another disorder with similar symptoms. This includes borderline personality disorder or anxiety disorder. 
Recommended treatment for adult ADHD 
Your ADHD specialist will create a multidisciplinary treatment plan which will address your psychological, behavioural, and occupational/educational needs. 

Medication is offered in serious cases and should be combined with psychological treatments and support, such as psychotherapy or ADHD coaching. Go to our ADHD treatment page for thorough details on treatment and medication options at Harley Therapy.
Further reading about ADHD in adults 
View the Experts
How to book your session
Call us now on 0345 474 1724 OR book online
All of our practitioners are qualified and accredited with reputable professional associations for counselling and psychotherapy.
Loading reviews..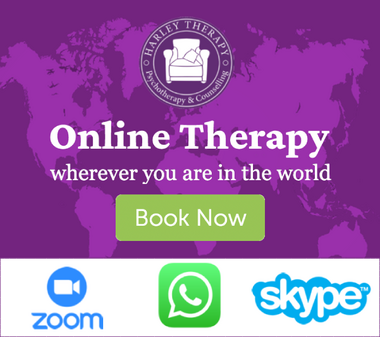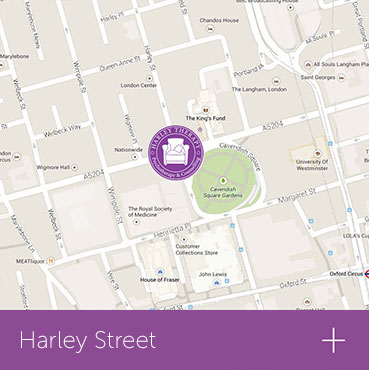 Other Neuro-developmental Services: