Founder: Dr Sheri Jacobson
Contact or Enquire for a Session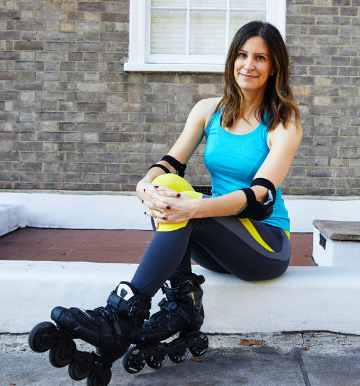 Founder: Dr Sheri Jacobson can help with:
Founder: Dr Sheri Jacobson offers:
Founder: Dr Sheri Jacobson is qualified to work with:
Founder
PhD, MA, MSc, PG Dip, MBACP (Retired)
Sheri's therapy training started in 1997 and has covered multiple approaches. She has degrees in Philosophy, Politics and Economics (Oxford University), Social Anthropology (University College London), and a PhD in Counselling and Psychotherapy (Regent's College, London). Her final degree was in Cognitive Behavioural Therapy (Institute of Psychiatry, London).
She is a retired senior therapist with the British Association for Counselling and Psychotherapy, after being accredited for 16 years. During that time she worked for
MIND, MENCAP, a women's centre, an alcohol advice centre, the NHS, and with private clients.
She established Harley Therapy in 2006 with the goal of providing first-rate therapy services by carefully vetted practitioners, as well as compiling educational resources for those who cannot access these services.
Sheri oversees the hand-selection of highly skilled, warm and engaging practitioners to work from Harley Therapy's rooms in central London, as well as Harley Therapy Platform - a network of therapists across the UK with fees from as low at £35 per session. 
Called the 'Mary Berry of Therapy' for her dedication to the field of therapy, she is passionate about de-stigmatising mental health and therapeutic support and making it a positive mainstream topic. 
She hosts the Podcast TherapyLab where she speaks to guests about their experiences of psychological challenges, therapy and wellbeing habits. 
She carves out plenty of time for self-care. Her chief wellbeing habit is weekly therapy and rollerblading daily where possible!
Career details
After an early foray into investment banking and management consultancy, Sheri turned her back on the world of finance to embark on a 10-year psychotherapy training and a 7-year period as a volunteer counsellor.
She has been in therapy since 17, continues to read avidly on the subject of psychology and delivers workshops. She retired from clinical work to concentrate on making therapeutic professional help a sign of strength. She regularly speaks to organisations, from large corporates to schools, and comments to the press, spreading the word about the importance of emotional wellbeing and self-care.
In the desire to help more people in a way that is affordable and accessible, Sheri co-founded 'HarleyTherapy.com' which is a curated marketplace that allows anyone to find and book a high quality therapist, either online, by phone or face-to-face. Sheri has helped migrate the counselling industry into the modern age, preserving its core values and prizing human connection. It's Sheri's belief that everyone can benefit from professional support - not only individuals with complex psychological conditions but people wishing to maximise their fulfilment in life. 
Having already conducted more than 250,000 therapy sessions with over 20,000 people to date, and with a readership of over 5 million unique visitors each year to the Harley Therapy Blog, she continues to try to make a positive psychological impact on millions of lives worldwide. 
An advocate of living and working green, she started a paperless culture and remote-working long before it was mainstream. Believing in helping other entrepreneurs she has used the proceeds of her work to invest in UK technology, social impact & environmental businesses since 2013. 
Qualifications 
MA Philosophy, Politics and Economics (Oxford University 1997)

MSc Social Anthropology (University College London 1998)

Certificates and Advanced Certificate in Counselling Skills & Theory (CSCT, 1999)

Post-Graduate Diploma Psychotherapy & Counselling (Regent's College, 2002)

PhD in Counselling and Psychotherapy (Regent's College, London, 2006)

PGDip Cognitive Behavioural Therapy (Institute of Psychiatry, London, 2008)
Professional
Retired senior therapist with the BACP reg no. 529067 (after 16 years)

Accredited therapist BACP (since 2002 and Senior retired since 2015)

VACTS accredited counsellor (Volunteer Alcohol Counsellors Training Scheme 1999) 
Work Experience
01/17 - Present CEO of Harley Therapy Platform Ltd
12/05 - Present Clinical Director of Harley Therapy Ltd
09/00 – 06/07  Therapy Centre, Regent's College (University) - Counsellor and in-take-interviewer
05/00 - 08/05  MIND Brent - Interview assessments and short, term therapy for individuals with presenting issues such as depression, anxiety and stress. 
09/99 - 05/01  Women's Centre Watford - Volunteer counsellor for women who have suffered from sexual abuse, domestic violence and eating disorders. 
10/99 - 05/00  Quitline telephone counselling for smokers.
01/99 - 07/99  MENCAP Watford - Volunteer counsellor for individuals with disabilities, namely Down Syndrome.
06/98 - 11/01  Alcohol Advice Centre Watford - Volunteer counsellor for drinkers and third parties
Positions
Judge for the Pure Package Wellness Awards 2019

Ambassador for Big Youth Group 2019

London Tech Advocate 2018

Ditchley Foundation contributor

Member of starting committee "Journal of Psychiatry and Mental Health", UCL. 1998 - 1999

Vice-President of JCR Keble College, 1995 - 1996

Editor and Arts contributor for Oxford University's "The Brick" Magazine, 1995 - 1996
CPD
Conference delegate at American Psychoanalytic Association 

Delegate at the International Psychoanalytic Association 

Ongoing courses run by the British Psychoanalytical Society

14 week Samaritan Training on telephone and drop-in support

QUITLINE Training course and Certificate in smoking cessation

Public speaking awards from a Regional Business & Professional Speaking Competition

Supervision with a number of established therapists whose orientations include Existential, Psychodynamic, Gestalt & Cognitive Behavioural Therapy.
Press quotes

Radio & TV
BBC Radio Scotland on Love Island, 21 June 2019

BBC Radio London - Jo Good on childhood toys, 24 December 2018 

TalkRadio - Matthew Wright Show on Christmas blues, 13 December 2019

Battered Men - Domestic abuse (Channel 5)
Stress in the workplace (BBC News)
Talks
Man Group, Standard Chartered Bank, AIG, Wiser, ITV, Santander, Diesel, Farfetch, London Mayor's Office, Proximity, Bain Capital, Mullen Lowe, British Fashion Council, National Maritime Museum, Heads of Boarding Schools, Society of Heads, D'Overbroeks School
Personal Awards
Finalist in 2018 Enterprise Awards - "The Oscars for Technology"

Finalist Best Women Business Awards 2018

Semi-Finalist EY Entrepreneur of The Year 2018 

Delegate 2018 Mayor's International Business Programme - Silicon Valley Trade Mission

EY Winning Women Program 2018
Host of Podcast TherapyLab 
Guests include: June Sarpong, Adam Pearson, Paul Sanderson, George David Hodgson, Chlöe Howl, Alexa Goddard. TherapyLab Youtube PlayList.
Podcast Appearances  
MindUnlocked, Erica Diamond, Notting Hillers, Mikes Open Journal, Counseling Resources, Talkin' About...
Company Awards 
Best Online Talking Therapy Platform UK 2022 

Winner in Best of Britain Business Awards 2018

Winner Digital Health Awards 2018 "The Airbnb for Therapy"

Winner of Best Healthcare Website in WebAwards 2018
Courses
Healthy Relationships in 14 Days.
TRUSTED SOURCE

NHS
The NHS (National Health Service) is the UK's government run medical service. Their website is written and reviewed by medical experts.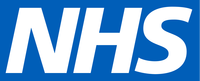 TRUSTED SOURCE

The UK Council for Psychotherapy
The UK Council for Psychotherapy (UKCP) is the UK's leading organisation for psychotherapists and psychotherapeutic counsellors. It regulates and registers trained and trainee counsellors.

TRUSTED SOURCE

The British Association for Counselling and Psychotherapy
The British Association for Counselling and Psychotherapy (BACP) is an association for UK-based counselling professionals. It supports practitioners, enabling them to provide a better service.

TRUSTED SOURCE

The BBC
The British Broadcasting Corporation (BBC) is the UK's national radio and TV broadcaster. It's the world's largest, with 35,402 staff and 28 operating languages.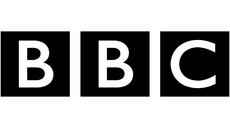 TRUSTED SOURCE

MIND
Mind is a mental health charity covering England and Wales. It offers support to people with mental health problems and lobbies local and national governments.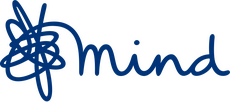 TRUSTED SOURCE

Turning Point
Turning Point is a UK charity and social enterprise which works in the mental health, learning disabilities, substance abuse, criminal justice and employment areas.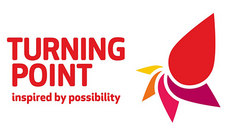 TRUSTED SOURCE

The Mental Health Foundation
The Mental Health Foundation is a UK charity which helps people to understand, protect and improve their mental health.

TRUSTED SOURCE

Young Minds
Young Minds is a UK charity which works to improve the mental health of children and young people by providing appropriate support and resources.

TRUSTED SOURCE

Wikipedia
Wikipedia is an online encyclopaedia that's written and maintained by a global volunteer community. It's the largest-ever reference work and receives 1.7 unique visitors monthly.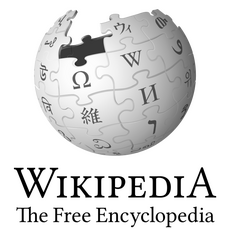 Back
Founder: Dr Sheri Jacobson can help with:
Founder: Dr Sheri Jacobson offers:
Founder: Dr Sheri Jacobson is qualified to work with: