Does your child need some extra support? It can be very stressful as a parent to watch your child struggle in the face of life challenges, or suffer persistent troubles with moods and behaviours. Child psychologists and psychotherapists create a non-judgemental space for your child and your family to learn to cope better. 
What does therapy for children involve?  
We recognise that your child is unique. After working with you and your child to determine the different factors contributing to your child's difficulties, your child's treatment will be tailored to their specific needs. This can include approaches like cognitive behavioural therapy, play therapy, drama therapy, family therapy, and parenting guidance. 
Therapy for children is a safe space for your child to feel heard and supported, and for you as a parent to also feel supported. Our expert child therapists recognise that parenting can be challenging, and that you want the best for your child.  
What can a child psychologist help with? 
Common reasons for seeking a child therapist include:
anger and temper tantrums
anxiety and stress
bed-wetting
communication problems 
crying and depression 
eating problems
learning and development issues
low self-esteem
life changes like bereavement and family break-ups
sleeping problems. 
Protect your child's wellbeing today
At Harley Therapy in London we place your family in safe and expert hands. All our child psychologists and child psychotherapists have a minimum of ten years experience, if not much more, and are trained at highly regarded institutions.
Call us now to discuss your concerns and how we can help at 020 8003 4173. Ready to make an appointment? You can also use our easy online booking form.
Child psychotherapy - The Harley Therapy™ approach
The therapy process can see your child experience such benefits such as:
better communication skills
higher confidence levels
an ability to cope with difficult feelings and situations
improved relationships with family and friends
stabiilsed moods and increased contentment. 
Specialist Child Psychotherapist - Theodora Savvidou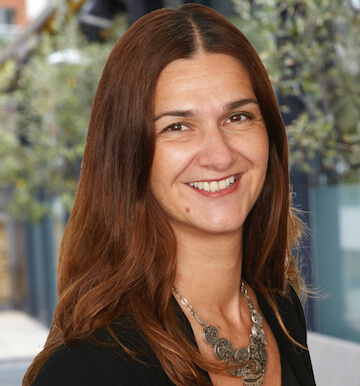 Theodora Savvidou is a UKCP registered child psychotherapist with over 15 years experience. 
With an MA in both Integrative Child Psychotherapy and Counselling and Psychotherapy, Theodora works with  children and young people using an integrative framework. Her approach draws from psychodynamic, existential, humanistic, and attachement-based models. She can also incorporate creative media such as art, play, and sand therapy.
Parents are included in their child's progress via regular meetings which give them an opportunity to discuss any problematic areas or concerns.
Theodora has experience working with a vast array of issues, including trauma, abuse, challenging behaviour, depression, anxiety, phobias, panic attacks, anger issues, obsessive-compulsive behaviour, low self-esteem,  loss and bereavement, self-harm, relating issues, autism spectrum disorder, and ADHD.
Aside from her private practice, Theodora has worked as a therapist in various settings such as the NHS, children's homes, schools, and organisations supporting homeless young people.


Specialist Child & Adolescent Psychotherapist - Dr. Peter Slater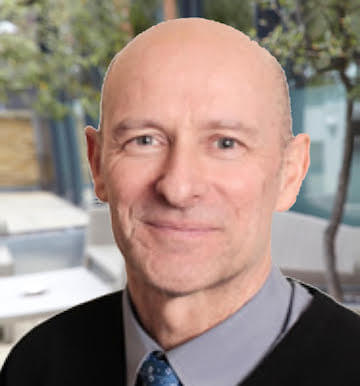 Dr. Peter Slater is a specialist child and adolescent psychoanalytic psychotherapist and accredited member of the BACP. He has worked for 15 years in NHS settings, including with infants and with children who were fostered or adopted.
Peter works psychoanalytically with children and young people across a range of issues such as depression, loss, bereavement, separation anxiety, general anxiety, aggression or other behavioural disorder, emerging personality disorders, learning difficulties, feeding issues, eating disorders/self-harming behaviours, suicidal ideation, developmental disorders (autism, aspergers, ADHD), and abuse, neglect or deprivation.  
He was trained and obtained his professional doctorate in child psychotherapy at the Tavistock Clinic in London, where he has worked as a visiting lecturer. He has also held a visiting lecturer post at the Anna Freud Centre.
Further reading on therapy for children
Building the Bonds of Attachment: Awakening Love in Deeply Troubled Children. Daniel Hughes, 2006.
Understanding Children's Development. Peter Smith, Helen Cowie, & Mark Blades, 2011.
Theraplay: Helping Parents and Children Build Better Relationships Through Attachment-Based Play. Phyllis Booth & Ann Jernberg, 2010.
Child psychology: a Contemporary Viewpoint (7th ed).  Parke, The British Psychological Society, 2008. 
View the Experts
How to book your session
Call us now on 0345 474 1724 OR book online
All of our practitioners are qualified and accredited with reputable professional associations for counselling and psychotherapy.
Loading reviews..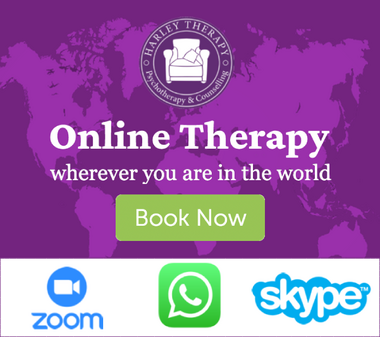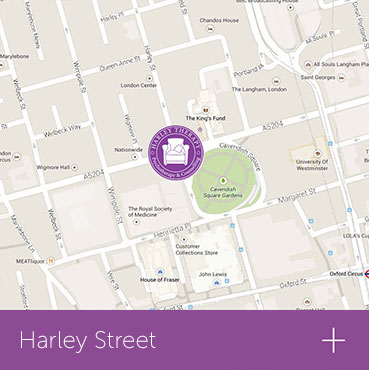 Video: Child and Adolescent Psychoanalytic Psychotherapy
Issues for Child Therapy:
aggression

anxiety and stress

bedwetting 

challenging behaviours
low or erratic moods
seperation anxiety

social withdrawal

 

surviving neglect
What is psychological therapy for children?
A child psychologist focuses on understanding, preventing, and treating emotional problems experienced by infants, children, and young people. They are trained in child development as well as things like attachment theory and different psychotherapeutic approaches. A child psychologist will work collaboratively with both the child and the parents, using observation, discussion, and play to assess the presenting issue and decide on ways forward.
What is the difference between a child psychologist, child psychotherapist, and child psychiatrist?
Both child psychologists and child psychotherapists offer ongoing talk therapy with the aim of helping your child cope better at school and at home, and can help with behavioural and emotional issues. The main difference between the two is one of training. Child psychologists have taken a psychology degree before specialising in children's mental and emotional health, and may also be certified to offer certain diagnostic tests if they have specialised in things like learning difficulties and are an 'educational psychologist'. Child psychotherapists have studied psychotherapeutic approaches at a psychotherapy school. As for child psychiatrists, they are actually trained medical doctors who then took additional training in mental health issues in children. Child psychiatrists are the only practitioners of the three who can prescribe medications, and are the ones who do the official diagnosing of disorders like ADHD and conduct disorder. Note that child psychiatrists in the UK rarely also offer talk therapy, they rather create a treatment plan and refer your child on to another therapist.