Child Psychologist in London
Does your child need some extra help?
Just like adults, children also face challenges in their lives from time to time. If they are having persistent trouble with mood or behaviour, then a child psychologist is a good person to talk to. Common reasons for seeking a child psychologist include: anger, temper tantrums, depression, crying, anxiety, self-harm, low self-esteem, facing trauma or grief, communication problems, social exclusion, family break-ups, sleeping difficulties, bed-wetting, eating and food-related problems.
Protect your child's wellbeing today
To enquire about a psychological therapy appointment for your child, call us today on 020 8003 4173 with details of your concerns, or book online.
Child psychotherapy - The Harley Therapy™ approach
We recognise that every child is unique, with different factors contributing to their difficulties, emotions and behaviours. This is why our therapists treat every child presenting with psychological difficulties as an individual and tailor their treatment to their specific needs. Child psychotherapists often find it useful to work systemically with family members as well as. 
Our therapists will work with you and your child (at any age) to determine the cause of the presenting problem, and create a safe space for your child to be understood and have his or her concerns addressed using cognitive behavioural therapy, play therapy, family therapy, and/or parenting guidance. Therapy sessions take place weekly at the same time each week to help your child gain the maximum benefit. 
Through the therapy process, your child will develop their communication skills and confidence levels, as well as learning how to cope with difficult feelings. The benefit of this includes improving your child's relationship with family and friends and enabling your child to focus afresh on learning and living a contented childhood. 
Specialist Child Psychotherapist - Theodora Savvidou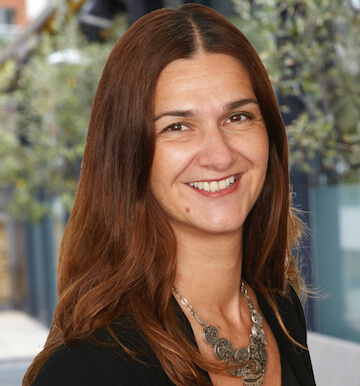 "I truly cannot thank you enough for all that you have done for [our daughter] (2015 for Theodora)."
Theodora Savvidou is a UKCP registered Child Psychotherapist. She has an MA in Integrative Child Psychotherapy and MA in Counselling and Psychotherapy.
She has practiced Counselling and Psychotherapy for over 15 years. She works with children and young people and she provides therapy in a confidential and safe setting. Theodora's integrative framework combines different approaches such as psychodynamic, existential, attachment based therapy and humanistic models. The methods she uses, varies according to the individual and the presenting issues. Her therapy room incorporates creative media such as art, play and sand therapy in order to facilitate the exploration and expression of feelings and thoughts.
When working with children and young people, she involves the parents by means of regular meetings. This gives parents an opportunity to discuss further any problematic areas and review progress.  Aside from her private practice, Theodora has worked as a therapist in various settings such as the NHS, children's homes, schools, and organisations supporting homeless young people.

She has experience working with clients on various issues affecting their well-being such as trauma, abuse, depression, anxiety, phobias, panic attacks, anger issues, obsessive compulsive behaviour, self-esteem,  loss and bereavement, self-harm, problems in intimacy, Autism, Aspergers and ADHD and challenging behaviour.
Specialist Child & Adolescent Psychotherapist - Peter Slater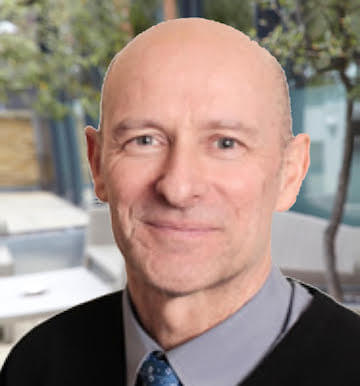 Peter is highly specialist child and adolescent psychoanalytic psychotherapist who has worked for 15 years in NHS settings and works with parents and infants, young children, adolescents, parents and families. He was trained and obtained his professional doctorate in child psychotherapy at the Tavistock Clinic in London where he has also worked as a visiting lecturer. He has also held a visiting lecturer post at the Anna Freud Centre.
Peter works psychoanalytically with children and young people who present with the depression, loss, bereavement, separation anxiety, general anxiety, aggression or other behavioural disorder, emerging Personality Disorders, learning difficulties, feeding issues, eating disorders/self-harming behaviours, suicidal ideation, developmental disorders (Autism, Aspergers, ADHD), children, young people suffering from early experiences of abuse, neglect or deprivation, and younsters who are fostered or adopted. 
Psychological therapy for children & infants. What is it?
A child psychologist focuses on understanding, preventing and treating emotional problems experienced by children. These professionals work collaboratively with the child and the parents in planning the therapy process.
Child psychologists are able to explore what your child may be feeling or trying to communicate through assessment, discussion, observing behaviour and play. They are trained to draw from child development and attachment theory to understand young people and their concerns.
Further reading on psychological therapy for children
Building the Bonds of Attachment: Awakening Love in Deeply Troubled Children, Daniel Hughes, 2006
Understanding Children's Development, Peter Smith, Helen Cowie & Mark Blades, 2011
Theraplay: Helping Parents and Children Build Better Relationships Through Attachment-Based Play, Phyllis Booth & Ann Jernberg, 2010
Parke (2008) Child psychology: a contemporary viewpoint (7th ed) - The British Psychological Society