A Few Simple Tips for Stress Relief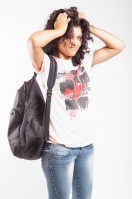 Are you suffering from too much stress? If you answered "yes" then here are some easy stress reducing remedies, which you may not have thought of, to help you in your busy life.
Stress can be defined as your body's response to external pressures you experience in your daily life. So what exactly can you do to limit its negative effect on you?
Cry: Though it may sound strange, crying is healthy and helps to remove stress.
Laugh: Laughing releases positive hormones which help to lower stress levels.
Reduce intake from media sources: Try not reading, or listening to media sources for a day or more. Limiting the access of negative "news" in your life may help to lower your stress level.
Leave your desk: Physically remove yourself from your desk and allow yourself to breath. Try concentrating on the rhythm of your breathing. This is a simple meditation technique and also effective at lowering stress levels.
Talk with someone: Speaking with someone else about your stress can help to reduce your level of stress.
Tense and release your muscles: Did you know that by tensing and then releasing the muscles in your body you will rid your body of stress? Systematically tense, hold and then release the muscles in your body; starting at your head, then working your way down to your feet. By the time you get to your toes you should be feeling more relaxed.
Turn your phone and computer off: Try taking just a few minutes to yourself and just do nothing.
Have an orgasm: Whether with someone else or by yourself, an orgasm will lower stress levels and you will feel better.
Try some of these tips for stress relief and see if you experience a difference. Finally, if you are concerned about the effect your level of stress is having in your life, speaking with a therapist can sometimes help.
By Justin Duwe, MBACP Psychotherapist
You may wish contact Harley Therapy: Psychotherapy and Counselling to schedule a consultation with a stress management counsellor in London. If so, call 0845 474 1724.