Holiday Stress – Do You Struggle This Time of Year?
by Dr. Sheri Jacobson, Clinical Director of Harley Therapy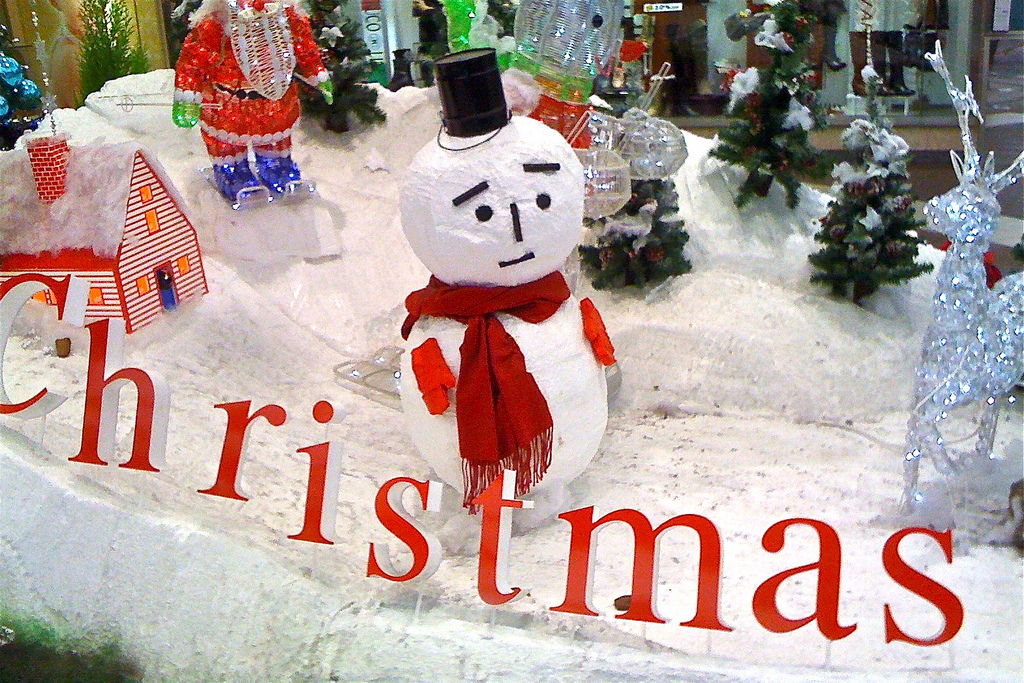 Despite all the exuberant seasonal greetings that fly around this time of year, the truth is that Christmas brings a myriad of complications as well as joys. We all have sad moments, after all. Those sad moments are not a bad thing, as they give us the contrast to recognise the satisfactory moments. So for me, it's about balance. I take the festive season with a pinch of salt and aim for Christmas to be about moments of joy and laughter and maintaining good relationships.
Of course it's always a wonderful idea to have some strategies in place to help us cope if we know Christmas stress lie ahead. So on that note, I took the time to converse with one of our top psychotherapists here at Harley Therapy, Michelle Bassam, in a webinar about what she finds her clients most struggle with this time of year and her strategies for surviving the season.
Michelle Bassam's Solutions for Christmas Stress
MIXED MARRIAGES
If a couple is from different cultures, say we have Christians and non-Christians living under the same roof in a relationship, this time of year can cause a problem. Not everyone looks at Christmas as a happy time of year! Remember that although your partner doesn't share your beliefs you love each other dearly. And then have a support system in place, friends you can pick up the phone and speak too.
FAMILIES TOGETHER
This time of year you can suddenly have everyone in the same room, even if you don't meet during the year very often. It's important to look at everything in moderation. Don't think you have to fill up every moment of the day being together. If you know you can't spend the whole day together happily without Christmas stress, then don't! Only invite them around for tea. Or if you are visiting, stay in a hotel if you need to. Try to think strategically about how you can cope and for how long. It's about being sensible.
EXPECTATIONS
We are led to believe Christmas must be perfect. But nobody is really looking back and saying 'it was the BEST day of the year'. We look back and think, well that was okay. So why do we feel pressured to make everything perfect? Let go of that expectation that only causes friction.
EXHAUSTION
Don't be afraid to say you need help! I hear it so often, clients saying "Christmas wouldn't happen in our household if it wasn't for me". Well ask for help, especially on the day. Don't be the martyr, don't be afraid to say 'I would like you to join me'. It can be joyous to make the meal with family or friends. The more involved people can be so you are doing little things together, the more laughter.
HOLIDAY BREAKUPS
Unfortunately every year I have an influx of clients whose partners have left them on Boxing Day. People are led by emotion this time of year. If you are really feeling that the relationship is over, is this really the best time to sort this through? Maybe leave it until after the Christmas stress and excitement if you can, and then talk as you would on a normal day.
ARE THESE YOUR ISSUES?
How can you manage the temptation to overindulge in food and alcohol?
What if you are angry with a family member on Christmas Day, should you approach them, or skirt the issue?
What about the issue of money. What if one family member is able to give more than the other, or you can't afford what you wish you could?
WATCH THE VIDEO BELOW of Michelle and I discussing these Christmas stress issues and more.
If I Had to Add a Coping Strategy, It Would Be…
Don't be afraid to ask for help if your mood is low this holiday season, of if you find yourself having dark thoughts or your drinking is really out of control (our guide to Facing a Mental Health Crisis might help). There are a number of helplines you can call if the groups you might usually use are not running. Remember, looking for outside help when we can't resolve something by ourselves is a sign of strength. So make that step and take care of yourself.
Hope it helps,
Sheri