Female Orgasm Myths Commonly Heard by Sex Therapists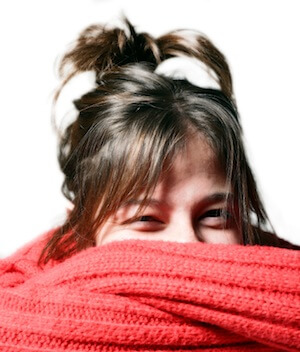 The orgasm is arguably the most intense and pleasurable physical sensation a woman can experience.
Despite this, many women often report having difficulty achieving an orgasm either through sexual intercourse or masturbation, and the amount of inaccurate information about the female orgasm has meant that both men and women fail to accurately understand why.
The result is that a number of myths about the female orgasm have taken hold and have brought about much frustration and misery.
5 Common Female Orgasm Myths That Are Harming Our Sex Lives
1. Women need an orgasm to enjoy sex.
Many women and especially men falsely believe that a woman must orgasm in order for her to enjoy sexual intercourse.
Whilst having an orgasm is certainly a perk, most women do not need an orgasm to enjoy sex. Physical intimacy, when combined with the right amount of foreplay, can help to foster feelings of emotional intimacy. Women tend to place greater value on the overall experience rather than just focusing on the payoff of the orgasm.
2. Vaginal orgasms are better than clitoral orgasms.
Good old Dr. Sigmund Freud helped to popularise the inaccurate belief that a vaginal orgasm is superior to a clitoral orgasm.
Research still rages over whether vaginal orgasms even properly exist at all. It has been proven that at least 30% of women definitely do not achieve orgasm vaginally. And even if others think they are orgasming vaginally, it could still be clitoral, as the clitoris in fact continues internally.
3. Climaxing is easy.
Modern cinema and pornography have given many of us the impression that achieving an earth-shattering orgasm is a simple affair and easily obtained. But most women actually need foreplay to help them relax both physically and emotionally.
Researchers report that many women need around 20 minutes of clitoral or G-Spot stimulation in order to reach orgasm. Other physical issues often overlooked but which interfere with being able to climax include mental health issues and certain medications.
4. Women need a skilled sex partner to climax.
Great lovers are made, not born. This is why communication about sexual preferences and dislikes is essential to a healthy and satisfying sex life. If achieving an orgasm is possible on your own but not with your sexual partner perhaps it is due to communication.
If achieving an orgasm is not possible on your own or with a partner the difficulty may be caused by a psychological and/or physical issue. Speaking with your GP or a sex therapist about your concerns can help you gain clarity.
5. All women should want a G-Spot orgasm.
While it is true that some women enjoy a G-Spot orgasm, not all do! Even when the G-Spot is stimulated correctly this can result in uncomfortable sensation for some women, such as the impression of needing to urinate or even pain. Again, knowing one's personal preferences is important. Remember, if it feels good, great, but if not, you can try something new!
CONCLUSION
Orgasms not only make us feel good but they are also healthy. They help to relieve physical tension and menstrual cramps, and reduce sensitivity to pain and stress– hence the phrase "sexual healing".
If you or your partner are experiencing concerns or difficulty related to sex it may be helpful to speak to a therapist to explore whether or not sex therapy is right for you. Sex therapists are trained in helping you to overcome these and similar problems you (and your partner) might face, and help you regain enjoyment and pleasure from sex.
Justin Duwe BSc, MA, MBPsS, MBACP