Guide to find a Training Placement in the UK: Five Suggestions for Counselling Students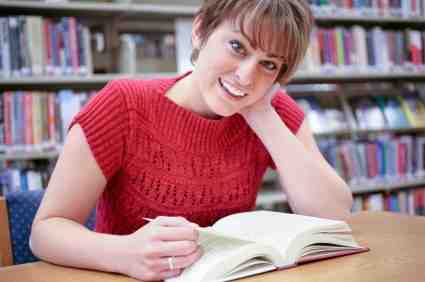 If you are enrolled on a counselling course and are at the stage of seeking a counselling placement, the following guide may help. It looks at some commonly asked questions and offers five tips for securing a placement.
What is a Counselling Placement and why do I need one?
A placement within an organisation will give you the opportunity to work with clients under supervised conditions. Placements are a mandatory part of most counselling courses and necessary to practice the skills you have learned. To become accredited by a counselling or psychology body (e.g. BPS, BACP, BABCP, UKCP, BACP), you will need to show a certain amount of clinical hours. Normally these are obtained in a clinical placement. Often, you will have more than one counselling placement over the course of your training.
Why is it so difficult to find a Counselling Placement?
Counselling, psychotherapy and psychology are very popular fields. Many counselling agencies are inundated with requests for placements. Those that can accommodate trainees can afford to be choosy because of abundant applicants. Be prepared that most counselling placements will be unpaid, though some may reimburse for travel expenses.
What can I do to maximise my chance of securing a Counselling Placement?
1. Make use of any in-house services. Many counselling courses will have a placements co-ordinator who has links with counselling agencies.
2. Check on Notice-boards in your educational establishment. Many organisations will send bulletins to advertise their need for volunteer counsellors.
3. Try to be flexible. Even though you may prefer working in a particular setting e.g. bereavement, the wider your application, the better. Accepting work in another field e.g. drug & alcohol, will add to your breadth of experience, and chances are you will enjoy the work.
4. Polish up your CV & tailor-make your covering letters. Rather than sending out a generic application, try to gear your application towards the agency's speciality.
5. Approach well-recognised organisations. Establishments such as MIND have years of experience in providing placements in many of their local branches. Try writing to these organisations in addition to smaller local centres. Private counselling settings are not always ideal for placements as they may not be designed to give the support and mentoring that a trainee needs. For example, Harley Therapy is a network of independent therapists and now does not have the scope to offer the resources you need for a rich training experience.
Finally, here are some things you should look for in a placement:
Supervision with an accredited supervisor.
Training opportunities such as workshops & lectures.
Network of peers at a similar training level.
Good line-management or mentoring.
Safe environment, where you are not seeing clients out of your depth.
If you'd like to read a first-hand experience about being a trainee counselling psychologist on a placement then click here.
We would love to hear about your experiences searching for a counselling placement. What challenges have you faced? Or do you have any questions this article doesn't answer? Post comments below, we love hearing from you.