What is the difference between a Counselling Psychologist and a Clinical Psychologist?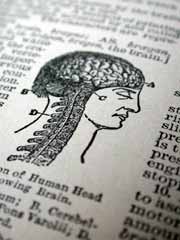 Terminology in the therapy field can be confusing. To explain the difference between a counselling psychologist and a clinical psychologist, we first need to look at the definition of psychology.
What is Psychology and who are Psychologists?
Psychology is the scientific study of people, the mind and behaviour. Specifically, it explores how people think, how they act, and how they interact with their environment and with each other. Psychologists all over the world are currently researching the scientific answers to fundamental questions such as how and why humans behave the way they do. This knowledge can then influence all aspects of public life such as health, education and social justice.
As psychology is not only an academic discipline but also a professional practice, this research can also help to develop new therapies which can aid in problems in our personal and professionals environments.
Different Types of Psychologists
There are different areas of psychology in which it is possible to practice and gain the title of chartered psychologist. This title is the benchmark of professional recognition, and reflects the highest standard of psychological knowledge and expertise. The areas that the British Psychological Society recognises as the main types of psychologist are:
Clinical Psychology
Counselling Psychology
Educational Psychology
Forensic Psychology
Health Psychology
Occupational Psychology
Teaching and Research in Psychology
Let's look now at the difference between a counselling psychologist vs clinical psychologist.
Counselling Psychologists
Counselling psychologists integrate psychological theory and research with therapeutic practice. They work closely with clients to look at mental health issues and explore the underlying problems that may have caused them. They work collaboratively with individuals to empower them to make decisions for themselves to improve their sense of personal wellbeing. They work across a range of human problems including bereavement, relationships, mental health issues and other significant life events. They work in many places including industry, the prison service, and in all levels of the education system. However, about half of all counselling psychologists are employed to do clinical work in health and social care settings.
Clinical Psychologists
Like counselling psychologists, clinical psychologists aim to reduce psychological distress and to enhance and promote psychological well-being. They deal with a number of mental and physical problems including anxiety, depression, addiction and relationship problems. To assess clients, they use a variety of methods including psychometric tests, interview and observation and work primarily in health and social care settings including hospitals and community mental health teams. Due to their role as a scientist-practitioner they are also involved heavily with research and in evaluation of current services to provide a strong evidence base for practice.

The Difference…..
There is considerable overlap between counselling and clinical psychology. Traditionally however, the main difference between counselling and clinical psychology is their perspective and training. Counselling psychologists, in general, focus more on healthier, less pathological populations whereas clinical psychology focuses on individuals with more serious mental health issues such as psychosis. The reality is that both types of psychologist work with similar patients and in similar settings, so that the distinction between them is increasing small.
Training
In becoming a psychologist there is a basic requirement to have completed the Graduate Basis for Chartered Membership (GBC, previously known as GBR) before undertaking further accredited training leading to eligibility to register with the Health Professionals Council (HPC). The easiest way to achieve GBC is to complete a British Psychological Society accredited degree or conversion. Listed below are details of the requirements to register as a practitioner psychologist in the clinical and counselling disciplines.
Counselling psychology
Obtain the GBC by completion of a BPS accredited degree or conversion course (one-four years) and
Complete a BPS accredited Doctorate in Counselling Psychology or the BPS Qualification in Counselling Psychology
Clinical psychology
Obtain the GBC by completion of a BPS accredited degree or conversion course (one-four years) and
Complete a BPS accredited Doctorate in Clinical Psychology
**we recommend you read our free guide on where to train as a counselling psychologist.
Finally: Another Common Confusion – How Psychology is different to Psychiatry
Many people are often confused about the differences between psychology and psychiatry. In reality, both professions work with similar patients (particularly in hospitals and rehabilitation settings) but there are some critical and fundamental differences in their training and overall approach to mental health that distinguish them. Psychiatry is a specialisation of a medical degree meaning that all psychiatrists are trained doctors who have opted to specialise in the field of mental health. Due to this medical background, psychiatrists can prescribe medication.If you'd like to hear the in-house Psychiatrist at Harley Therapy speak about his work, you can find a video and more information here.
In comparison, psychologists cannot prescribe medication and instead focus upon counselling and therapeutic techniques (like cognitive behavioural therapy for example) to try to help individuals.
If you would like to know more about the different kinds of therapy that exist you might find our Guide to Therapy Approaches useful.
Do you have any questions about the difference between a counselling psychologist vs a clinical psychologist you'd still like answered? Or any experience with one of these modalities you'd like to share? Do post comments and questions below, we love hearing from you!

Blog Topics:
Theory of Therapy & Training