New Parents: Help & Tips from a Psychologist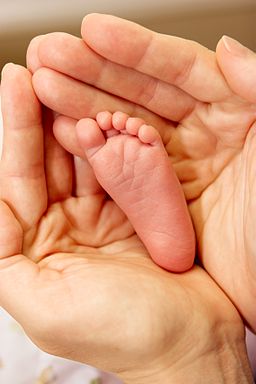 Whether you are a single parent, a stay at home parent, or if your partner is frequently away; it can be very hard to adapt to the life changing event of a new addition to the family. Perhaps you feel as if your friends have a lot more freedom and have started to leave you behind, or that you are missing out on all the fun when you used to be at the centre of it all. You may think that feeling this way makes you a bad parent but be reassured in the fact that this is perfectly natural and you are not alone! There are plenty of ways you can try and beat the blues. Here are a few tips to get you started on your way:
Tip 1 Join a supportive social network of like-minded people: This could mean your local play group, a water babies class at your local swimming pool or even a nearby church. Once you start to meet new parents in the same situation as you, it can be good to share your experiences or fears. After all, these people will probably be able to relate to you with stories of their own.
Tip 2 Get out of the house: Fresh air is a good release from the confinement of your home and at the same time it allows you to gain some exercise. Whilst you are out and about, if you see another new parent smile and make eye-contact. Perhaps even be brave and strike up a conversation. (hint: the park is the perfect location to meet other new parents)
Tip 3 Keep in contact with old friends: Even if it feels as if they have moved on, that is not necessarily the case. Invite them round for a coffee, a meal, or even a nice night in. They will probably jump at the chance to catch-up with you.
Tip 4 Start something new: Try a new hobby or join a new club. It is satisfying to participate in something constructive whether it is painting, sports, knitting, reading, writing or maybe even joining a rambling club. You could even invite a friend round to do an aerobics work-out DVD in your front room. It will make you feel refreshed and maybe even create a bit of laughter.
Tip 5 Get a pen friend: Whether it is an old friend you haven't spoken to in a while, or if you find a pen friend from an online network. Sometimes it is good to use the good-old-fashioned postal service, and it'll put a smile on your face receiving something other than bills or junk mail in the post.
Tip 6 Keep a diary: If something is on your mind, sometimes it is helpful to write it all down.
Tip 7 Consider seeking professional help: Whether you visit your GP, or seek private therapy, help is at hand.
The key things to remember are that you are not alone and there are plenty of options available to you! If you don't make new friends instantly, don't give up. There are many new parents in the same situation as you, looking for support and friendship. The internet has thousands of websites dedicated to helping parents who feel isolated find each other (www.netmums.com and www.singleparent.org are just two of the great options out there).
An important option to keep in mind is therapy. In some cases therapy can be incredibly beneficial in helping you overcome some of the issues you face, including postnatal depression and anxiety. Harley Therapy's team of Counselling Psychologists and Psychotherapists are available to help and support you all the way. For more information please call 0845 474 1724.