The Power of Storytelling for Black Mental Health
by Lauren Dunn
Storytelling has historical significance for black culture, used as a form of collective and individual emotional healing.
What role can this long-standing tradition serve in our modern lives? Particularly in the face of racism and police brutality?
When violence goes viral
The grotesque looping of viral videos displaying the brutal murders of unarmed black Americans has opened many people's eyes to the injustices that marginalised groups of people continue to endure in the modern world.
And yes, the recent murders of unarmed black bodies like those of Breonna Taylor, George Floyd and Ahmed Arbery (among others), have catalysed a " second wave" of the Black Lives Matters (BLM) movement.
But there is difference between the BLM movement in the States today and the protests during the Jim Crow Era. It lies in the public's visual accessibility to these acts of brutality via the internet.
During these times of immense civil unrest, how is the constant stream of racial violence affecting the individuals who belong to the communities under attack? And their feelings of safety?
Black lives matter and black mental health
A 2018 research study entitled "Police killings and their spillover effects on the mental health of black Americans" confirms that:
Black Americans who are exposed to police killings of unarmed people of colour face a higher rate of mental health issues than those individuals who have not been exposed to such violence.
This is certainly confirmed by the current outpouring of responses from black, indigenous and LGBTQ mental health professionals, organisers, and community members centred on the effects of exposure to such publicised brutality.
And populations of colour already face pre-existing stressors as a response to institutionalised racism.
Results from 'the National Survey of American Life', headed by Professor David R. Williams, found that although the "lifetime prevalence estimate of clinical depression is higher for whites than blacks in America, it is a chronic disorder for most blacks as opposed to their white counterparts."
Storytelling as an act of revolutionary healing
Enslaved Africans in the Americas brought with them the tradition of storytelling through oration. (It evolved into a genre called 'African-American Folklore' ). It was a means to uphold their traditions and cultural practices in the midst of gross inhuman conditions.
And it serves as an example of how telling one's narrative when the social context of your population is rooted in racism can act as a form of mental relief and emotional regulation.
A study by the University of Utah Department of Psychology, "The Feeling of the Story: Narrating to Regulate Anger and Sadness", found storytelling, if consciously used as a tool for decreasing negative emotions, can lower depression, and raise well-being.
Telling our story instead of our story being told
The power of storytelling for marginalised people during times of immense oppression, is in the act of claiming agency of one's own life through one's own words.
Cognitive neuroscientist and academic professor at University College London, Patrick Haggard explains self-agency as "one's own capacity to act". And the significant impact storytelling has as asserting "control over one's actions and ability to achieve desired outcomes."
Storytelling also has the ability to reach people on a global scale. It allows for connectivity through common shared experiences.
A great example is #MeWeSyria, created by the United Nations High Commissioner for Refugees (UNHCR) Innovation Service. It's a storytelling initiative that works to promote Syrian refugee youth "reclaiming control of the narrative of their lives." The platform is also utilised as a community-building tool for mental health support among Syrian refugee youth affected by the war.
Storytelling and mental health – my story
Although the U.S. is not a war torn country, it is arguably in the wake of a racial epidemic. And filtering through the endless news cycles of mass racial violence in the U.S. has intensified my pre-existing fears surrounding my safety in this country as a black woman.
I am grateful I have the tool of storytelling, which has been a transformative tool in my own journey with mental health. As a 29 year-old black, queer woman who struggles with depression, anxiety and an autoimmune disorder, the weight of feeling "othered" is all consuming at times.
Telling my stories, in the forms of personal essays and poems, allows me to explore my identity through diverse narratives, and is in itself a revolutionary form of protest. Storytelling can create space for healing, clarity and connectivity.
In a 2014 interview with The National Endowment for the Arts, Pulitzer Prize novelist Toni Morrison said, "Writing for me is thinking, and it's also a way to position myself in the world, particularly when I don't like what's going on."
These words are a guiding influence in my own life. There is power in boisterously standing in one's truth. In the age of rapid and continuous virtual exposure to racial violence, we, the individuals who belong to the communities under attack, have the power to speak up against injustices through our storytelling.
Has the world left you feeling too anxious lately? Or struggle to find your voice? We connect you to a roster of highly experienced therapists who help you feel heard. Or use our booking platform to find UK-wide registered therapists and online therapists you can work with from anywhere in the world.
---
Have questions about the power of storytelling? Or want to share your personal experiences with other readers? Use the comment box below.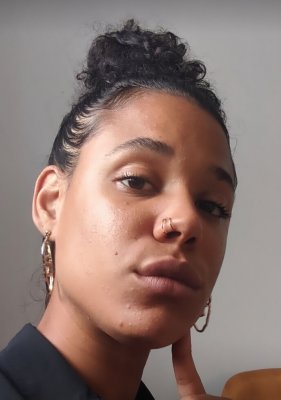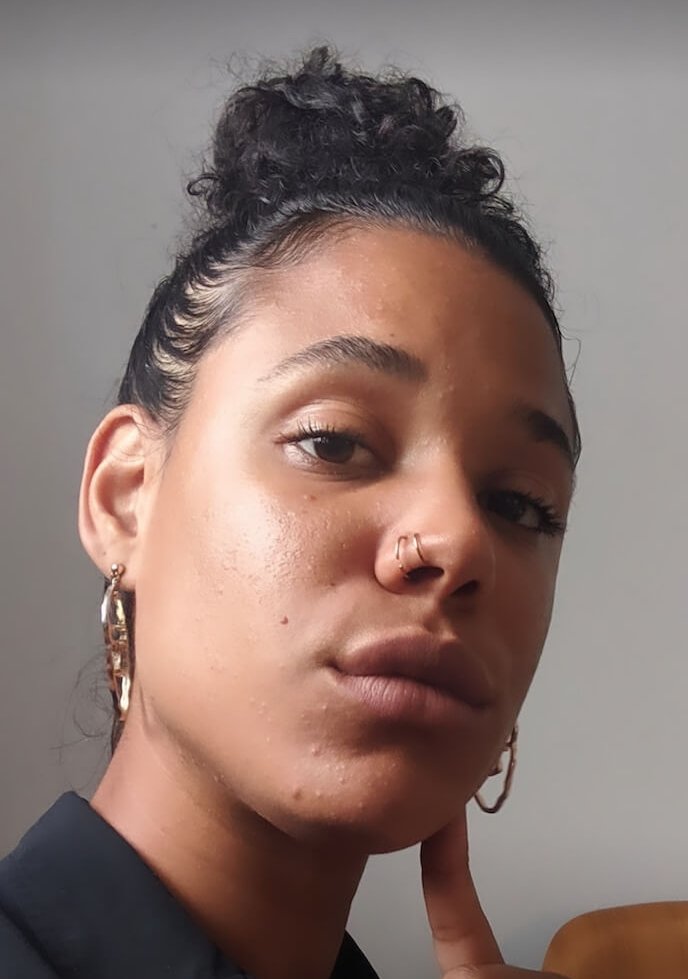 Lauren Dunn has a BA in journalism and a passion for working with children on a behavioural level. She is currently working as an emotional support teacher's assistant while pursuing her Master's in Applied Behaviour Analysis. Find her on Instagram and Twitter.