Hobbies and Mental Health – How To Benefit From Free Time
by Victoria Stokes
In recent years, hobbies have somewhat fallen out of favour, replaced by more passive endeavours like watching TV and scrolling social media. But are we missing out on the benefits of hobbies for mental health?
In a nutshell, yes. If you tell yourself you have no time for hobbies, you are overlooking a wealth of wellbeing benefits.
The benefits of hobbies for mental health
So when it comes to hobbies and mental health, what are the benefits we can expect?
1. Bolster self-esteem.
The more regularly we focus on a particular activity, the better we tend to get at it. And that's why having a regular hobby can be so good for building feelings of confidence and self-worth.
Even if you feel as though you're failing in other areas of your life, an activity that you can master during your down time can provide a sense of accomplishment. So yes, you can knit or paddle board your way to self-esteem.
2. Reduce stress.
You might think adding a hobby to your weekly to-do list would add more stress to your life, but research shows it's quite the opposite.
Studies have shown that partaking in enjoyable leisure activities improves the body's psychological and physiological functioning. In particular, research from 2009 discovered hobbies could lower blood pressure and levels of the stress hormone cortisol.

3. Prompt 'flow'.
Some hobbies can induce a mindful state of enjoyment known as 'flow' . Flow is probably best described as a feeling of energised focus, where you feel fully immersed in the activity you're giving your attention to.
According to studies, getting into 'flow' is said to aid emotional regulation, boost creativity, and lead to greater levels of happiness and self-actualisation.
4. Foster new friendships.
Add to all that, hobbies are often a social activity and may allow you to hang out with like-minded people, prompting feelings of bonding and connection that are crucial to our happiness and wellbeing.
The best hobbies for mental health
The best hobbies for mental health depend on you. It won't necessarily be what works for your best friend or colleagues, for example. It has to be what makes you feel good. Here are some tips to nail down what that is.
1. Decide what you really need.
Perhaps you're craving creativity and you really want to funnel your talents into arts and crafts. Maybe you're looking for a challenge, something that pushes you outside of your comfort zone and gives you a sense of achievement.
Or perhaps it's the social aspect that has you hankering after a hobby; you want to do something different with your day, sure, but what you really want is to make some new friends.
Have a think and decide what need you'd like a hobby to fill for you. For extra clarity, consider using a journal and getting your thoughts out on paper.
2. Look to your childhood.
Did you have a hobby in childhood that you just couldn't live without? Like a dance class you went to, or a club you joined? Is there anything stopping you from taking that hobby up again as an adult?
The activities you enjoyed as a child felt fun for a reason. They sparked an interest in you, helped you discover new talents and skills, and aided your development.
Re-igniting that passion in adulthood could help you rediscover latent talents, spark fond memories, and even help you reconnect to your childhood self. You're never too old to pick up – and enjoy – an old skill!
3. Think about what you already enjoy.
You might love to fill your spare time with gardening, feel most at ease when baking cakes at the weekend, or take pride in hitting personal bests when out for a run.
Take a 'zoomed out' view of your current lifestyle when it comes to hobbies and mental health. Which activities bring you the most joy?
You could turn these occasional activities into regular hobbies by signing up for an evening class, forming your own club with friends, or joining a sports team.
4. Make it trial and error when it comes to hobbies and mental health.
You might not find the right hobby for you right away, but that can be part of the fun. Don't be afraid to try different hobbies on for size, paying attention to how each one makes you feel.
Some good questions to ask yourself might include:
How do I feel during and immediately after this activity?

Does it drain or replenish my energy?

Is it something I actively look forward to every week?

Does it give me a feeling of accomplishment?
Give yourself a little time to try each hobby before you decide whether you want to make it a regular pursuit or try your hand at something different. There's no shame in quitting if a hobby doesn't feel right.
Make time for hobbies and mental health, make time for you
A hobby will only stick if you regularly carve out time for it and make it a priority. That little slice of me time, whether it's spent arranging flowers, going to a cooking class, or playing a team sport, can be just as important – if not more so – than the list of commitments and demands that make up your week.
So, consider dedicating some of your free time to a new hobby that lights you up, whether it's joining your local book club or picking up a paintbrush after a long hiatus. Your wellbeing will thank you.
Struggle to relax and connect with others? Our group of top London-based psychologists and psychotherapists can help. Or use our therapy booking platform to find UK-wide registered therapists and online therapy for a range of budgets.
---
Still have a question about mental health and hobbies? Post below.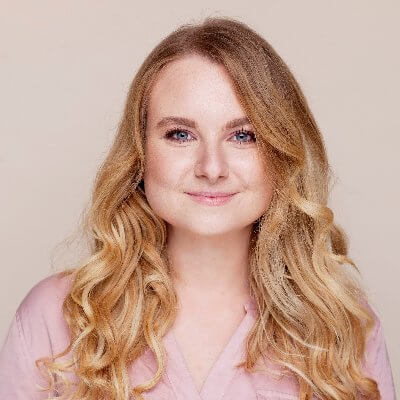 Victoria Stokes is a Belfast-based writer who counts reading, journalling, and travelling amongst her favourite hobbies. She finds hobbies to be her most important act of self care. Next on her list? Flower arranging and kickboxing. Keep up with her on Instagram.

Blog Topics:
Anxiety & Stress, Depression, Self Esteem