How to Become a Counselling Psychologist?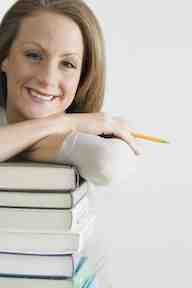 What is a Counselling Psychologist?
Counselling psychologists integrate psychological theory with therapeutic techniques to help people overcome and deal with problematic life events and mental health issues.
They work with a variety of mental health and life problems including depression, relationship issues, bereavement and post-traumatic stress disorder and try to encourage people to explore their feelings and problems in the hope that they will become easier to understand.
In addition to this fundamental role, counselling psychologists can be involved in a variety of tasks from risk assessment and psychometric testing through to audit and evaluation. They can also research and help formulate new explanations for psychological problems and are a key part of multidisciplinary team work in supervising and training other mental health professionals.
(Note that we are not talking here about Clinical Psychologists. Read our article about a Counselling Psychologist vs a Clinical Psychologist here if you are confused).
Where do Counselling Psychologists work?
One of the benefits of becoming a counselling psychologist is the variety of settings you can work in. Although almost half of all counselling psychologists are employed in clinical roles such as health and social care, many can also be found in industry, education and academic bodies. They can also practice privately and act as consultants to other agencies and organisations. In summary, there is a huge demand for qualified counselling psychologists! Listed below is a range of potential employers:
NHS/Health Services
Private Industry and Commerce
Education
Prison and Probationary Services
Social Services
Voluntary Organisations
Student Counselling Services
Academic Bodies/Universities
What skills/personal qualities do you need to be a Counselling Psychologist?
In general, most academic courses will look for evidence that you are able to undertake doctoral level research (shown thorough academic qualifications such as a degree) and secondly, that you have the interpersonal skills required to build trusting relationships with clients. As such, appropriate personal qualities include being empathic, accepting and able to not let your own personal beliefs and attitudes judge the people you are ultimately trying to help.
How I can become a Counselling Psychologist?
Given this information, there is a clear path to becoming a counselling psychologist. To become a chartered member of the society (BPS) through the counselling psychology training route you will need the following qualifications:
Graduate Basis for Chartered Membership (GBC, formerly known as GBR). This can be achieved by completing a society accredited degree or conversion course. The British Psychological Society has a full list of all accredited undergraduate and conversion courses in the UK and can provide you with all the information you need to get started.
Society accredited Doctorate in Counselling Psychology or the society's qualification in counselling psychology. In order to use the title counselling psychologist, you will need to be registered with the Health and Care Professions Council (HPC). This will involve completing a Doctorate in Counselling Psychology that has been approved by HCPC.
Finally……
Often another entry requirement for the counselling psychology course is relevant experience in a helping/counselling related field such as, befriending or telephone counselling. You may find that some of these opportunities can be offered in your local area and can be achieved by undertaking some voluntary work with a local organisation for a few hours a week. These experiences will not only enhance your resume (CV) but will also give you an idea of some of the skills you will eventually need as a counselling psychologist. Further, some programs may ask for a basic counselling skills course for which the British Association for Counselling and Psychotherapy (BACP) has more detail on where to find these courses and what is involved.
Good Luck!
Harley Therapy accepts applications from Chartered Counselling Psychologists to work from its therapy rooms in Harley Street and City of London. To apply, you must be accredited with the BPS, BABCP or UKCP. Unfortunately Harley Therapy does not offer counselling placements. However, do read our guide on Finding a Counselling Training Placement or please post your question or comments on our Harley Therapy Facebook Page, where we will endeavour to respond. Thank you.