What Is a Counselling Psychologist, Exactly?
by Andrea M. Darcy
Interested in trying therapy, but confused by the range of therapists on offer?
In the UK, the main types of therapists are counsellors, psychotherapists, counselling psychologists, clinical psychologists, and psychiatrists.
This article focuses on counselling psychology in particular, and answers the following questions :
What is a counselling psychologist?
What does a counselling psychologist do?
How is a counselling psychologist different than a counsellor, psychotherapist, or psychiatrist?
What is a counselling psychologist?
A counselling psychologist is a person who attained a degree in psychology (or took a a psychology conversion degree), and then decided that instead of going into a career in psychological research, they would like to move into working with clients.
So after a degree in psychology, they went on to take a doctorate of counselling psychology where they learned about counselling and psychotherapy and did placements working with people.
[Interested in a career in the field? Read our piece on how to be a counselling psychologist.]
Counselling psychologist vs psychotherapist or counsellor
In the UK, a counselling psychologist is very similar to a counsellor or psychotherapist as they are trained to help you with emotional and psychological issues. A counselling psychologist simply has a more scientific background.

Whereas a psychotherapist would have spent their entire four or more years of study learning different psychotherapeutic approaches and ways of working with clients, a counselling psychologist will have spent more time studying the research around human behaviour and the mind.
Counselling psychologists, with their scientific psychology background, can also be found in other environments that psychotherapists and counsellors are less common in. Their training means they also work in education, for corporations, the military, and in social services, to offer some examples.
Counselling psychologist vs psychotherapist
In the UK Counselling psychologists cannot prescribe medication. The only mental health practitioner who can prescribe medication is a psychiatrist.
This is because a psychiatrist is a trained doctor who then then went into mental health. So they study all general medicine first, whereas a counselling psychologist studies just human behaviour and the mind.
What does a counselling psychologist do?
Like a psychotherapist or counsellor, a counselling psychologist's job is to help you achieve better emotional wellbeing, learn to understand yourself better, and begin to make better choices for yourself in life.
They will work with you one-on-one, or might also offer couples counselling and family therapy.
Nowadays there are many types of psychotherapeutic approaches that a counselling psychologist might have studied and most offer an integrative approach.
The main approaches that most counselling psychologists will be aware of, if not offer, are psychodynamic, humanistic/person centred, and cognitive behavioural (CBT). Many also now include tools of mindfulness.
Types of issues counselling psychotherapists deal with
A counselling psychotherapist will deal with the same issues as a counsellor or psychotherapist (depending also on what they have decided to specialise in if they are not a 'generalist'). These can include, but are not limited to:
What about clinical psychologists, is that the same thing?
There can be considerable overlap between counselling psychologists and clinical psychologists.
Both work with clients, and are interested in helping their clients find relief from psychological issues. They both often assist with issues depression, anxiety, and trauma.
Many clinical psychologists, however, still have a foot in research and are more prone to take a research-based approach such as using psychometric tests and observation.
Because of this clinical psychologists tend to work with pathological issues (more serious mental health issues) that can include things like schizophrenia, psychosis, and behavioural problems. So you are also more likely to find them in a 'clinical' setting like a hospital or residential centre.
A counselling psychologist, on the other hand, is more likely to work with healthier, less pathological groups. A counselling psychologist is more likely to be found working collaboratively with clients at an umbrella psychotherapy organisation than a clinical psychologist is.
For a more detailed definition of the difference, read our article "What is the Difference Between a Counselling Psychologist and a Clinical Psychologist?"
---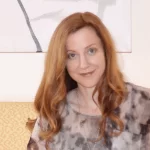 Andrea M. Darcy is a health and wellbeing writer who is trained in coaching and counselling. She also works as a mentor offering advice to those planning their therapy journey. Find her on Instagram @am_darcy.

Blog Topics:
Going to Therapy, Types of Therapy