What is Dynamic Interpersonal Therapy?
by Andrea M. Darcy
Dynamic interpersonal therapy (DIT) is a short-term therapy shown by research to be effective. But is it right for you?
[Note that DIT is not the same as interpersonal therapy. Despite the name similarity they are two distinct types of talk therapy!].
What is dynamic interpersonal therapy?
Often shortened to 'DIT', it is a highly-structured form of talk therapy that focuses on your relationships.
DIT proposes that it is issues in the ways we relate with family, friends, colleagues, and partners that lead to our low moods. By sorting out our relationships, we start to feel better and function better.
Dynamic interpersonal therapy was developed from psychodynamic therapy, so it does look to your past for answers. It helps you to understand how the patterns of relating you learned while growing up are affecting the ways you behave around others in the present.
DIT vs psychodynamic
DIT is drawn from the ideas and the framework of psychodynamic therapy. It is sometimes even called 'short-term psychodynamic therapy'. And to be a DIT therapist, a practitioner must first already be a qualified psychodynamic therapist with at least 150 hours of experience.
But dynamic interpersonal therapy packages psychodynamic concepts into a tightly structured format that is time-limited. DIT treatment tends to run at around 16 sessions, whereas psychodynamic therapy is open-ended.

And of course DIT puts the focus on relationships, instead of just general life challenges.
What issues is DIT therapy recommended for?
DIT is recommended as an intervention for depression by NICE, the National Institute of Health and Care Excellence. (Note that they call it 'short-term psychodynamic therapy'). As well as depression, it is recommended for anxiety and relating issues.
A 2020 study looked at therapies offered by the NHS program "Improving Access to Psychological Therapies (IAPT)". It found that DIT was comparable to CBT for producing good results when treating moderate to severe depression.

What are the goals of dynamic interpersonal therapy?
Dynamic interpersonal therapy seeks to help you to:
What other therapies is it comparable to?
Psychodynamic psychotherapy
Again, DIT is a 'child' of psychodyna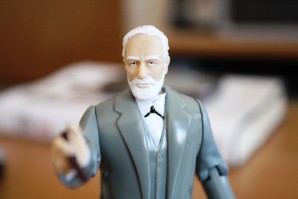 mic therapy, created from its framework. You could see it as a psychodynamic 'off-shoot', a sort of shorter, more focused, and structured version.
Psychoanalytical psychotherapy
Psychodynamic psychotherapy stems from psychoanalytic psychotherapy. And given that DIT stems from psychodynamic, it is also influenced by psychoanalytic thought. This is seen in the way DIT believes that our childhood affects our present. It is also seen in the way a DIT therapist will leave a lot of silence in sessions, waiting for you to decide to talk instead of pushing you along.
Cognitive behavioural therapy (CBT)
Both CBT and DIT are popular short-term therapies here in the UK. But they are actually quite different.
Dynamic interpersonal therapy focuses on how dysfunctional thoughts and beliefs in relationships cause depression.
Cognitive behavioural therapy (CBT) focuses on the connection between thoughts, feelings, and actions. CBT also involves a heavy written component and homework.
Couples Counselling
Couples counselling also focuses on relationships. But it's very different than DIT.
Couples counselling has the aim of helping a relationship improve. DIT has the aim of improving all of an individual's relationships, and their style of interacting, in order to improve their moods.
Dynamic interpersonal theories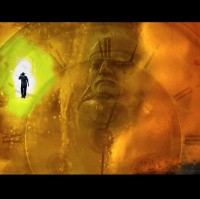 Like many sorts of psychotherapy, DIT is based on the idea that what happened to you in the past can be affecting the way you think, feel, and act in the present.
DIT sees depression as resulting from confused thinking around 'attachment' in relationships.
Attachment is the way you allow yourself to trust and depend on others.
If you have unclear or unhelpful ideas about attachment within your relationships, it leads to distorted thinking . This way of seeing things as worse than they actually are then leads to low moods and depression.
If you can identify the repetitive and unconscious core 'pattern' of relating you are using? You can then understand why your relationships are going wrong and causing you to feel unhappy.
Then you can start to make choices that move you away from this pattern. By choosing other behaviours that lead to better relationships, you'll feel better about yourself and your life.
How do sessions of DIT therapy work?
The first few sessions of dynamic interpersonal therapy involve your therapist asking about your moods and your main relationships.
Listening carefully, your therapist will notice details they then reflect back to help you understand how you both impact and respond to others. This helps you not only understand more about yourself and others, but also allows you to see links between your low moods and your relationships.
You will work with your therapist to identify any negative pattern that is being repeated in your relationships, causing you difficulty and stress. This pattern might, for example, be something like pushing away anyone who gets too close to you to avoid being hurt.
Your therapist will then help you look at what other choices and behaviours you could try instead that might be more helpful. And you can try these new ways of relating in the therapy room with your therapist.
Dynamic interpersonal therapy does not involve homework, but progress is usually tracked. This allows both you and your therapist to see your improvement on a weekly basis.
Ready to improve your relationships and your life? We connect you to a top team of DIT therapists in London. Or use our sister site to find UK-wide registered therapists offering dynamic interpersonal therapy.
---
Tried Dynamic interpersonal therapy? Want to share your experience? Or still have questions? Comment below.
Photos by MCAD library, Mic445, miss_millions, Hartwig HKD, Hey Paul Studios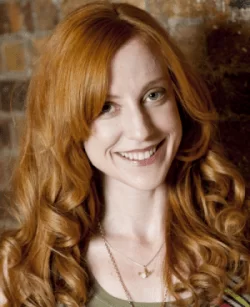 Andrea M. Darcy is a writer and content expert who has written thousands of articles and webpages about psychology and mental health. Find her or on Instagram @am_darcy

Blog Topics:
Theory of Therapy & Training, Types of Therapy