Always having problems in your relationships and it directly affects your wellbeing?
Or suffer from depression and want a short-term therapy that is proven by research to help? 
What is dynamic interpersonal therapy? 
Dynamic interpersonal therapy (DIT) is a short-term therapy that has a specific focus on troubleshooting how your relationships affect your moods and wellbeing.
The idea is that if you have functioning, healthy relationships, you then feel better about yourself and the world, and any depression and anxiety lifts. 
DIT helps you identify, understand, and replace the experiences and learnings from your past that you might have 'forgotten' about, but that are causing you stress in your present, particularly in the ways you relate with those around you.
What results can I expect from DIT sessions? 
Dynamic interpersonal therapy can help you to:
reflect on your thoughts and feelings
make sense of past experiences 
replace unhealthy ways of relating with productive ones
understand yourself and others better
increase your capacity for emotional intimacy
have better moods and lower anxiety
make better choices for yourself.
But how do I know it will work? 
DIT is evidence-based, meaning a growing body of research shows it is an efficient treatment. A study on veterans, for example, found an almost 50 per cent reduction rate in anxiety and depression after a round of sessions.1
Dynamic interpersonal therapy is also based on the framework of of one of the oldest and most established forms of psychotherapy, psychodynamic therapy. A therapist can only qualify to offer DIT to their clients if they are first a registered psychodynamic therapist with at least 150 hours of experience.
Improve your relationships today – the Harley Therapy™ approach
Thinking about embarking on a course of DIT sessions in London? All of our practitioners have a minimum of seven years postgraduate experience, and most have trained in not one but several forms of therapy at top UK institutions. They are hand-selected for their passion for what they do. 
Contact us now on 020 8003 4173 or book an initial consultation at one of our clinics at Harley Street, London Bridge, in the City of London, or online.  
How many DIT sessions do I need?
As a short-term therapy, DIT is usually offered in a set of 16 sessions, with each session lasting around 50 minutes. But this can be decided between you and your therapist at your first consultation.
What is a session like?
Your therapist will listen carefully as you talk about your relationships and experiences. They will then reflect back certain things you say to help you explore what they really mean to you and your life.
They will also use the ways you interact with them, the client therapist realtionship, as a platform to explore your style of relating to others. This will be done in a positive, supportive manner.
Dynamic interpersonal therapy does not require homework or have written exercises, although each week you and your therapist will track your progress. 
Further reading on dynamic interpersonal therapy 
Footnotes 
 1Chen, C. K., Nehrig, N., Wash, L., & Wang, B. (2020). The impact of brief dynamic interpersonal therapy (DIT) on veteran depression and anxiety. Psychotherapy, 57(3), 464–468. https://doi.org/10.1037/pst0000282
View the Experts
How to book your session
Call us now on 0345 474 1724 OR book online
All of our practitioners are qualified and accredited with reputable professional associations for counselling and psychotherapy.
Loading reviews..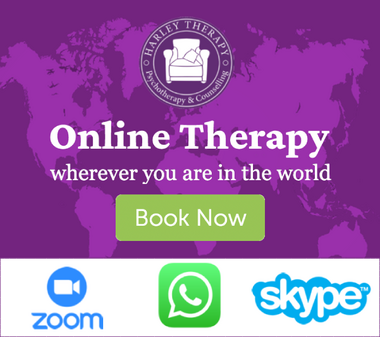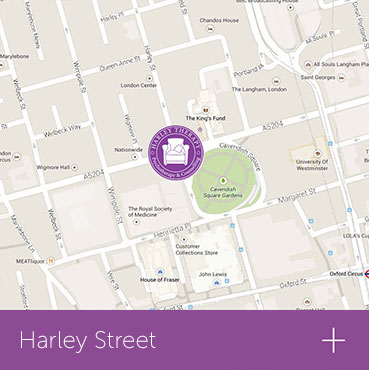 DIT helps with: 
communication issues
low moods
What is dynamic interpersonal therapy used for?
DIT can help you improve low moods, anxiety, and major depression. It can also help with relationship problems, including with family, friends, or colleagues. 
Is DIT the same as psychodynamic therapy?
It's not the same, although  you could see it as an offshoot of psychodynamic therapy. It is based on the framework and theories of psychodynamic therapy, and you can only become a DIT therapist if you are already a qualified psychodynamic psychotherapist. DIT is different as it short-term and focuses on relating issues. General psychodynamic psychotherapy is open ended and long term and focuses on general issues. 
Is DIT the same as interpersonal therapy?
No. They both focus on looking at how your relating patterns affect your wellbeing, but otherwise, they are very different, despite coincidentally both having the word 'interpersonal' in their name. DIT is based on psychodynamic therapy and looks to the past for answers. Interpersonal therapy does give a nod to psychodynamic ideas, but relies heavily on cognitive behavioural therapy and attachment theory, and looks at your current day issues over your past. 
How is DIT therapy different than other forms of therapy?
Dynamic interpersonal therapy is different in that:
it is short term
there is no homework like with CBT
your therapist might leave more silences than other therapy forms, as this is a psychodynamic form of therapy
the client therapist relationship is used as a way to understand your relationship issues and try new ways of relating.