What's It Like to Try Grief Counselling? A Case Study
Been considering trying grief counselling, but not sure if it's for you?
Writer Stephanie Nimmo shares her experience of therapy for loss and bereavement.
My experience of grief counselling
My life changed overnight in December 2004 when my fourth child was born prematurely with a rare, life- limiting genetic disease. The doctors told my husband and I that it was not likely that she would reach adulthood.
We focused on making the most of our finite time with our daughter. But at the same time I found myself grieving the child I thought I was having, while also anticipating the loss of this child that I loved so much.
Life caring for a disabled child was hard. But it was about to become even harder. In November 2014 my husband was diagnosed with terminal cancer.
Chemotherapy gave us some time but he died a year later. I did not have time to grieve as I needed to be strong for my other children.
My youngest daughter's health was deteriorating and sadly she also died, a year after her daddy.
I was devastated and numb. Our family had gone from six to four in just over a year. I needed to hold my other children together and be strong, but I was struggling, too.
I contacted the hospice that had supported my husband and arranged to see one of their grief counsellors.
My first session of grief counselling
I went along to the first session and cried my eyes out. The counsellor was lovely. He asked me to bring along some pictures of Andy to the next session, for me to talk about our life before his cancer diagnosis.
I enjoyed the sessions, but they were really just skimming the surface when I was struggling to cope. I felt that I had only just begun to process what had happened when the sessions ended (the hospice only offered six sessions as the free service was over-subscribed). So that was that, I thought…..
[Need more info on grief? Read our free "Guide to Bereavement and Loss".]
Life intervenes
I struggled on and filled my time by taking on as many freelance work projects as I could, just to avoid thinking.
Then one day I ended up in a silly minor car accident. I was filling my car with petrol when a van drove into it and I found myself on the ground with a head injury. I was taken to hospital for checks, but there was no lasting damage, apart from a pounding headache from a concussion.
"You do realise you have PTSD," said my GP, as he wrote out a sick certificate for me. It had taken the shock of the accident to make me realise that I was just masking everything by being busy. I was running on empty and not dealing with my grief, and all of the feelings were like a pressure cooker bubbling away.
If I wanted to build a new life, and be a good role model for my children? I needed to fully engage in therapy.
Grief counselling, round two
I started seeing a psychotherapist who specialised in grief, and began to unpick all the complex feelings I had around the loss of my husband and daughter.
We also looked at the anticipatory grief I had felt with my daughter's birth, and the stresses of trying to support my own children through their grief while trying to heal myself.
I was surprised at the feelings of anger that surfaced. Anger with my husband for dying and leaving me alone to cope with everything. It was a comfort to be told the anger was okay, even normal.
I found seeing a psychotherapist very different to seeing the counsellor. We covered many things and went way deeper, going back to my childhood and behaviours, and patterns that had been set that were shaping my response to my grief now.
Was grief therapy affordable?
The sessions were admittedly not cheap, and initially I worried about how I would pay for them. But I took it week by week, and somehow managed to fund it. As the work progressed I realised that therapy was not a cost but an investment. If it helped me cope better, it would help my productivity with work.
Sometimes I even needed to go to sessions twice a week when I was facing difficult anniversaries. But knowing I had somewhere to go where where I didn't need to pretend everything was okay was such a great help.
Did I tell my children I was going to talk to someone?
I was very open with my children that I was going to grief therapy. I wanted them to know that it was okay to talk about feelings and look for support. It did not feel like something to be ashamed of, but something I'm very proud of doing.
What results did I see from therapy for grief and bereavement?
It's honestly the best thing I've done. I don't believe I would be in this place I am in without my therapist. I sleep better, I have less nightmares and flashbacks, and I can process and rationalise what has happened to me.
Most importantly, I can start to look forward and feel excited about life again. I'm sad at the loss of my old life, sure. But also excited at the potential of what I can still do.
My tips for deciding on grief counselling?
1. You need to be ready to really engage with grief counselling.
I found that going so soon after my bereavements I was still quite numb and not ready.
2. It's a rollercoaster, and don't expect it not to be.
I don't believe there are five stages of grief, it's not linear. Grief can hit when you least expect it, and it can encompass all sorts of emotions. I was surprised to feel anger towards my late husband for dying.
3. Be prepared to work at it.
It's not easy. A good therapist will not let you get off lightly, but the rewards are huge. It's put me in a much better place.
4. Don't look for a friend, look for a good therapist.
Yes, you need to feel happy and comfortable with the therapist you choose, and you shouldn't be afraid to change your therapist if it's really not a click.
But also you need to know they will challenge you, that it's a relationship. And it can take time to be at ease and have trust between you and your therapist.
5. Invest as much as you can afford.
I went to the therapist that I felt was the best fit with my needs. She wasn't the most expensive, but she certainly wasn't the cheapest. I'm glad I stretched my therapy budget a bit as once I started and realised the benefits it was about self-care.

Ready to try grief counselling? We connect you with highly experienced London bereavement counsellors. Not in the capital? Use our booking site to find UK-wide registered bereavement counsellors and online therapists you can connect with from anywhere.
---
Still have a question about grief counselling? Or want to share your experience? Use the comment box below.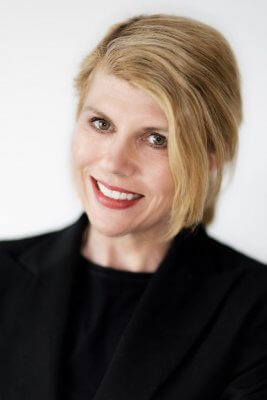 Stephanie Nimmo is a freelance health journalist. She has written a memoir called Was This in the Plan? about caring for her disabled child and terminally ill husband, and a children's book called Goodbye Daisy which supports children grieving the death of a loved one. Find her on her blog, on Twitter. and on Instagram.