Forgive and Forget Hard? 12 Reasons Why You Can't Move On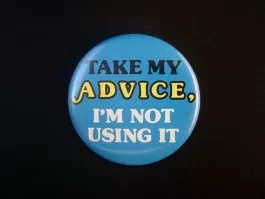 Who hasn't at some point advised a friend or loved one to just 'forgive and forget'? And yet when it's our turn to be the forgiver, it can be a different story. Why is it that forgiveness is so much easier said then done?
Sometimes what we want to forgive really is a big ask. Difficult things can happen, and in such cases it's best not to be hard on yourself if you can't move on and perhaps seek the help of a professional and work towards acceptance.
But other times we can't forgive because we simply have yet to recognise the pattern or the self-deception we are stuck in that is stopping us from letting go. See if one of the reasons below is holding you back from forgiving and forgetting for once and for all.
12 Reasons You Can't Forgive and Forget

1) You aren't being honest with yourself about the real cause of your hurt.
We can convince ourselves we are mad at someone for one thing when really we are upset about something entirely different. If we won't forgive a sibling for not coming to our Christmas party, when really we are secretly furious they insinuated our marriage wouldn't last, we might hold on to that resentment about the party so we don't have to admit the bigger upset to them or even ourselves. But admission is the first step to letting go.
2) You've attached your present upset to bigger upsets from the past that can't be easily forgiven.
When someone does something that hurts us it can trigger older, deeper pains. Without realising it we can engage in the 'snowball affect'- unconsciously layering the new hurt to the old hurt until we are facing something too big and overwhelming to forgive and forget.
For example, if our partner leaves us, we can feel such intense feelings of rejection they can pile on top of unresolved experiences of abandonment from childhood. Soon enough we think we have to forgive our partner for thinking we aren't worthy of love, when really all they did was leave an adult relationship that was no longer serving a positive purpose. That's why therapy is so wonderful at helping us forgive- it can help us separate past hurts from present hurts as well as stop us recreating patterns of pain that put us in a position of needing to forgive in the first place.
3) You have mistaken forgiving someone with accepting what they did.
Forgiving someone involves finding a modicum of compassion for the other party and their choices. It means allowing yourself to process and heal the hurt their actions have caused you. This does not, however, mean that you condone what they did. You can disagree with their actions and still let go of your hurt.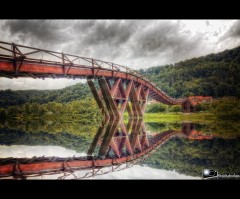 4) You are scared that if you forgive someone you'll be made vulnerable.
Feeling angry can make us feel 'tough' and can act like an armour keeping away more hurt. But at the same time not forgiving someone leaves us replaying a painful situation in our mind until it erodes our sense of worth and leave us much more vulnerable in the long run.
And while forgiveness can leave us feeling temporarily exposed, it also allows us to finally step away from the person we have forgiven. Anger in contrast can leave us at someone's mercy. Think of the last time you were furious with someone. How did you feel when you saw them? In all likelihood you felt threatened and very shaken. But then think of how you felt years later, when all was water under the bridge, and you had let go or resentment. Did they then have any power over you at all?
5) You are addicted to the benefits of having a grievance.
Not forgiving someone allows us to feel sorry for ourself and to gain the attention of others for what has happened to us. And if we are unhappy as is, that attention can be like a drug we want more of to make ourselves feel better and wanted. Forgiveness requires being able to let go of our victimhood and realise that we are ready for the better benefits of moving on. It means being ready to feel powerful and able to choose good things for ourselves.
If you find that you are always angry within relationships, always in a cycle of needing to forgive and be forgiven, and always regaling your friends with stories of 'you won't believe what he/she did now", you might find this post on managing anger and conflict within relationships useful.
6) You are getting your self worth through your sad story.
Sometimes not forgiving others isn't just addictive, it can become the way we begin to identify ourselves. We can get so used to playing the victim that on a unconscious level we begin to lose sight that we can be anything else, or we believe that our story of how we were wronged is what makes us interesting. It is important to remember that you are much more than what has happened to you.
7) You think that to forgive someone you have to talk to them.
It's a myth that forgiveness requires a showdown. Forgiveness is about you and how you feel about something and someone, not how they react to how you feel. You simply have to work through your own emotions and resentments and decide which ones you are able to let go of and heal for your own wellbeing. The other person doesn't have to know anything about your decision. In fact if we want forgiveness to involve a confrontation we often aren't ready to forgive at all, but are still looking for more drama.
8) You are scared of the emotion behind your inability to forgive.
Forgiveness is certainly an emotional process. It can be similar to the process of grieving, full of ups and downs. But repressing sadness and rage has long term effects that can be even more difficult to deal with, so it is definitely a case of the sooner you allow your feelings out and start letting go the better.
9) You don't trust that if you forgive someone they will forgive you back.
The truth is they might not forgive you in return. Forgiveness is not a guaranteed two-way street. It is an act of release and healing by self and for self. Often by letting go of something within we do naturally affect others around us, but sometimes it doesn't work that way. And if we think that we are forgiving the other person 'for their sake' then it is not really forgiveness at all, it's a form of control that puts you in the place of superiority rather than the place of compassion true forgiveness requires.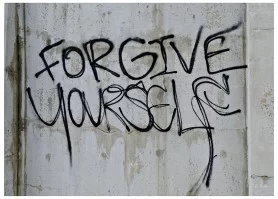 10) You need to forgive yourself first.
Forgiving the other person usually entails taking responsibility for our part of what happened and forgiving ourselves, too- and that can be even harder than forgiving them! If, for example, our child gets in trouble with the law, we might be scared to forgive him as it would mean we'd have to forgive ourselves for perhaps not being as available for our child as he needed. The wonderful thing is that when we do forgive ourselves for the choices we made that led us to be hurt by another, we often spontaneously forgive the other. Start with you and see what happens.
11) You think that if you forgive you have to forget.
Not at all. Our experiences of being wronged or wounded in life are often the very ones that give us the biggest lessons- showing us our own values and truths, and earning us our personal strength. If we try too hard to forget what happened we might find ourselves just repeating a similar painful scenario down the line. Forgive the other, and forget the pain with time, but hold on to those learnings.
12) You simply aren't ready to forgive.
Although in an ideal world we'd just 'decide' to forgive someone, and then, voila, we just let go and move on, the heart has its own timing. If you aren't ready, you aren't ready. Keep focussing on ways to move forward and be good to yourself, and let the moment of forgiveness come of its own accord.
Although in the western world we like to see forgiveness as a sort of destination we can reach with enough determination on our part, the truth is that forgiveness is a process. It takes time, it has ups and downs, and is a long term commitment- even if we do forgive, a few months down the line we can be triggered by something we see or hear, feel pain again, and have to recommit to forgiveness.
Have you had trouble forgiving someone? Have these 12 reasons for not being able to forgive and forget led to a revelation for you? Or do you have another reason for being stuck that you'd like to share? Feel free to comment below, we love hearing from you.