The Grieving Process in a Pandemic – Navigating the New (and Lonely) 'Rules'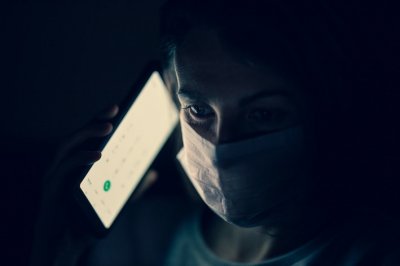 Relatives dying surrounded only by masked doctors. Funerals with only a few family members present, or watched from the safety of cars. Shivas streamed over the internet.
How can we navigate the grieving process in a pandemic world of social isolation and lockdown rules?
When we can't be with our loved ones as they go
One of the most difficult things being reported is the inability to be by the bedside of a loved one as they pass.
It can be very hard to know a loved one died alone in a hospital. Our minds might again and again imagine the very worst of what this was like for them, leaving us steeped in guilt.
Why feel guilty for something we had no control over? It can be a coping mechanism. Speaking to Rolling Stone magazine, well-known grief expert David Kessler explained, "We are uncomfortable in a world where we're helpless. We need to find control. So our control is 'Well, I'm just going to be guilty about it — that's what I'm doing.'"
What does coronavirus mean for the way we grieve?
Grief is unpredictable, coronavirus or not. The way it affects one person is not the way it affects the other, and how we move on can also be different.
For example, in the book, "Men Don't Cry, Women Do", researchers Martin and Doka found that some of us have an 'intuitive' grieving style, where we process with emotions, and others have a physical and cognitive style, where grief is processed more with thinking and body symptoms.[1]
But possible effects of coronavirus on the grieving process can be the following.
1. A longer grief period.
Such a difficult time has many of us already experiencing a state of 'anticipatory grief', going through the emotions of loss as if preparing ourselves for what could lie ahead.
If a loss due to coronavirus does happen, not being able to be with your loved one as they pass, and not being able to access the mourning rituals of your culture might mean that the grief process stretches on even longer.
But this is not for certain. If this pandemic has shown anything, it is that humans are more resilient than we often give ourselves credit for.
A research study on bereavement patterns led by psychologist and grief expert George Bonnano looked at 205 individuals several years prior to the loss of their spouse, then at six and 18 months post bereavement. A pattern of resilience proved more frequent than both common grief and chronic depression. [2]
2. Anger at the 'system' that let this happen.
Anger is a common stage of grief, and in this case might be directed towards the governments that didn't 'stop' the virus, or provide the hospitals with better equipment.
3. Increased feelings of helplessness.
We are helpless in the face of death as it's an inevitable we can't control, so feelings of helplessness are a part of grieving for many. But now we also might feel helpless against a virus, a political system, and social rules that keep us apart.
4. More loneliness.
Yes, we can reach out to other family members and friends over the internet or by phone. But if you are extroverted, this might not work for you. The feeling of loneliness might be greater in these unexpected times.
5. A delayed grieving process.
Some people naturally delay their grief until weeks or even months after the loss. The strange, disconnected loss of losing a loved one to coronavirus might mean this becomes more common, if we find ourselves needing to process the alienation, guilt, and anger first.
The changing ritual of the grieving process
There are positives to the new way of mourning, such as video streaming a funeral meaning that friends and family overseas who could not have made an in-person funeral now able to 'attend'.
For young people, this way of grieving could actually feel more comfortable. In a study on students after a series of shootings in schools in Illinois, USA, students perceived their Internet activities around grieving, such as on Facebook, as being beneficial to them. [3]
But a recent study on Facebook memorials found there could be two sides to consider. Yes, online memorials have the positive affect of allowing or even creating friendships among the friends of the deceased. But they can mean you don't have the same control over your memories of your loved one, having to face other people's perspectives and framings. This can possibly create grief instead of alleviate it. [4]
More stress for the immediate family
Keep in mind that navigating lockdown rules when trying to honour a loved one's passing adds a whole other layer of stress for immediate family.
So while digital mourning can seem very 'open', do keep in mind the family's wishes and respect their boundaries. Be on time for any online ceremony, shiva, etc. And if you want to post about something on a Facebook memorial page but aren't sure it's appropriate, ask.
How to navigate grief in the face of Covid-19?
1.Don't judge yourself for not mourning like the others.
The five stages of grief are popular, but were never destined by their creator to be an exact map. The truth is that people mourn differently. and that's fine.
2. Honour your feelings as they are.
It's okay and normal when in the grieving process to feel all sorts of emotions. And don't assume they will all be negative. Sometimes you might feel really low one day then insanely happy for no reason the next. That's okay too. You are allowed to feel good.
3. Investigate mortality and fear of dying.
Losing a loved one can trigger our own fear of death and dying. Consider joining an online 'death cafe' where you can talk about and learn about death with supportive others.
4. Use tools that work for you.
If you hate sharing your feelings, try journalling. Other people like to express their grief through dance, or art. Or use therapy tools like the Gestalt chair method.
5. Don't disappear.
Do you withdraw when stressed? Fair enough. But given that we are in a pandemic do try to keep at least some connection with others so they don't worry you are now not well.
Can gratitude help?
Yes, sure, we are lucky to be alive. And of course it matters to be grateful for the relationship we had with our loved one and the time we did spend together.
But be wary of using gratitude and 'positive thinking' to repress feelings. Grief doesn't go away if we ignore it, it just gets delayed or comes out in other, sometimes more destructive ways down the line.
When in doubt, reach out
If you find it hard to express your emotions with friends and family, or don't have anyone to talk to? Consider grief counselling over the internet. It can be a huge relief to talk to someone who understands.
We connect you with top London bereavement therapists now working over the internet. Or use our booking platform to find UK-wide Skype grief counsellors.
---
Still have a question about the grieving process during Covid19? Or want to share your experience with other readers? Post below.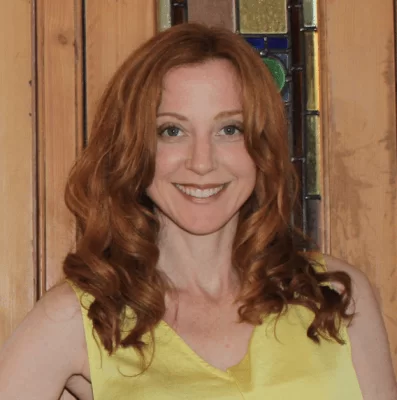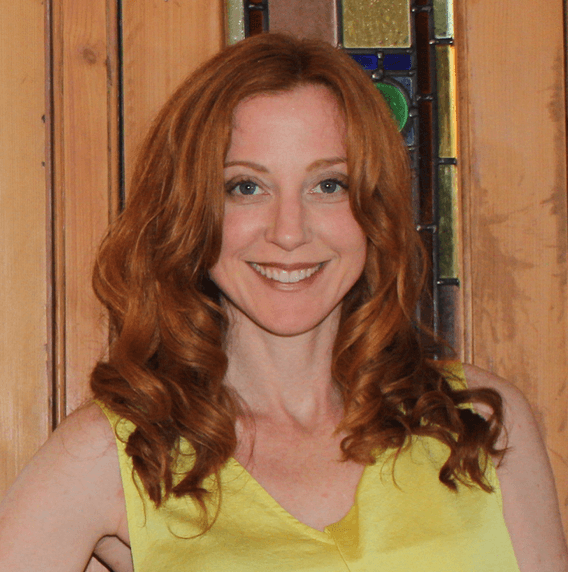 Andrea Blundell is the editor and lead writer of this site. A writer for over twenty years, she also studied counselling and coaching.
FOOTNOTES
[1]Martin, T. L., & Doka, K. J. (2000). Series in death, dying, and bereavement. Men don't cry…women do: Transcending gender stereotypes of grief. Brunner/Mazel.
[2]Bonanno, G. A., Wortman, C. B., Lehman, D. R., Tweed, R. G., Haring, M., Sonnega, J., Carr, D., & Nesse, R. M. (2002). Resilience to loss and chronic grief: A prospective study from preloss to 18-months post loss. Journal of Personality and Social Psychology, 83(5), 1150–1164.
[3] Vicary, Amanda & Fraley, R.. (2010). Student Reactions to the Shootings at Virginia Tech and Northern Illinois University: Does Sharing Grief and Support Over the Internet Affect Recovery?. Personality & social psychology bulletin. 36. 1555-63. 10.1177/0146167210384880.
[4]Jo Bell, Louis Bailey & David Kennedy (2015) 'We do it to keep him alive': bereaved individuals' experiences of online suicide memorials and continuing bonds, Mortality, 20:4, 375-389, DOI: 10.1080/13576275.2015.1083693.