" Mental Health At University – How I Got Help!" A Student Case Study
by Claudia Cole
Like many soon-to-be students, I couldn't wait to start university and relish in my first taste of freedom. I was told to expect the best years of my life, that I would make unforgettable memories and lifelong friendships. Nowhere had anyone bought up mental health at university.
The university dream vs reality
I arrived prepared, fully kitted out with all of my student essentials. While my last-minute accommodation wasn't as aesthetically appealing as my 20-piece kitchen set, my housemates seemed nice. And I was eager to get settled in.
But the transition into student life wasn't at all what I had imagined. The first few weeks were a huge adjustment.
Fresher week pressure
Socialising proved to be a struggle. Fresher's week was filled with nothing but booze-fuelled events, even when it came to daytime gatherings. As someone who is naturally introverted and doesn't like to drink, I found the pressure of big nights out overwhelming.
I didn't feel like going most of the time, and I only wish I had stayed home when I did.
My choice for not drinking was often questioned, making me feel singled out and awkward. After a while, I stopped bothering, finding new excuses not to go.
Academic stress that I didn't expect
It wasn't just the social aspect that was difficult. I was also having trouble adjusting to the academic side.
It was as if I understood little to nothing in my lectures. I was smart enough to win a place at university, but it was as though my tutors spoke a different language, one everyone else understood but me. And the more overwhelmed I felt at this sudden stupidity, the less I could concentrate, the worse the problem became.
I feared being called on during seminars, afraid I would make myself look like a fool. Sometimes, my hands shook uncontrollably, and I would get the desperate urge to escape.
Panic made me skip classes
It reached the point where I was suffering from panic attacks before class. I started regularly skipping lectures and seminars as the thought of attending became unbearable.
It only made me feel more behind, and I constantly worried about how I would be able to catch up.
I felt like a fraud and wondered whether I was ever deserving of my place at university to begin with.
And then the loneliness hit
By the end of the first semester, it appeared that my housemates and most of my peers had settled well into their new friendship groups. Me, on the other hand? I could barely leave my room. All I could do was stare up at the poorly painted ceiling, worrying about deadlines.
Sometime, I would end up scrolling endlessly on social media to distract myself. It only made me feel worse in the end and even more homesick.
I knew I couldn't go on feeling like this, so I decided to do something about it.
Reaching out to student support services
I was really nervous, but I contacted the mental health and wellbeing service on campus and arranged a one-to-one meeting with one of the advisers.
The woman I saw was lovely and gently encouraged me to get everything off my chest.
I told her I was struggling and was surprised at how understanding she was. I was also shocked to hear how common it is for new students to struggle during their first year. This was alien to what I was led to believe about being a fresher, but it was comforting to know I wasn't alone.
Help for mental health at university
With the help of weekly follow-up appointments with the wellbeing service, I was offered a range of academic and emotional support. I was also referred to an off-campus counselling service nearby for cognitive behavioural therapy sessions.
I was nervous as I had never tried one-to-one therapy before. The only other form of help I ever received in the past for mental health was a referral to a mood management course as a teenager. It wasn't the best experience as the course was held in a group setting and I didn't find it particularly helpful. So I didn't have high hope when it came to trying therapy.
First Impressions of CBT
My first session wasn't what I expected. I imagined myself being sat opposite the watchful eye of my therapist, panicking about what to say or what they would think about me. However, once my therapist introduced himself to me, I knew I was in a safe space. He was lovely and not at all intimidating like I thought he would be.
He explained the purpose of CBT, giving me a general idea of what to expect from the session. I felt reassured as it made the process less daunting.
We briefly explored what brought me there and how I was currently feeling in the last few months leading up to this.
It was slightly uncomfortable in the beginning, mainly because it was the first time hearing some of my thoughts out loud. But by the end of the first session, I felt a great sense of relief after releasing some of the negative thoughts that were festering in my mind for months.
I was also hopeful, as I already had a better understanding of how I was feeling, and most importantly, what I wanted to change.
The Breakthrough
After several more sessions, it became clear what the underlying problem was. While I struggled with both the social and academic side of student life, it all tied in with my low self-esteem. My negative thoughts were rooted in the false belief that I wasn't good enough.
However, the more aware I was of my thoughts, the easier it became to challenge and change them as the weeks went on.
One of things I found most helpful about CBT was breaking down my behaviour and identifying my triggers. This helped me understand my thinking patterns and gave me a further understanding of how my anxiety worked.
I also found it particularly helpful to log down what I was feeling over the week and talk about it with my therapist. Together, we would build on new coping strategies and techniques to prevent behaviours that didn't help me in the long run. This involved doing some 'homework' which meant practising what I learnt during the session at home.
It took some time, but I was gradually gaining back my sense of confidence.
Life as a Second Year Student
It wasn't until my second year that I noticed a transformational growth in how I felt. By then, my CBT sessions had come to an end, but I was still applying everything that I had learnt. This made settling in much easier.
Compared to my first year, I didn't feel pressured to live up to any expectations and was able to ease into my studies. Not to mention I wasn't as anxious during my lectures and seminar, which improved my ability to concentrate.
Why you should take your mental health at university seriously
With the help of the university, I also had some extra support in place. After being encouraged to claim DSA (Disabled Student Allowance) over the summer, I was provided with a specialist mentor for tailored one-to-one support. This helped me to manage my workload, allowing me to keep on top of my assignments.
Even when I struggled, I felt comfortable enough to gain further support from my tutors when needed. I had a newfound sense of confidence, especially when it came to being more vocal.
With new modules that year, I was introduced to more of my classmates, finally making like-minded friends in the process.
When I opened up to them about my mental health, I was surprised that many of them could relate and had some difficulties adjusting too. This made me realise that everyone was on a journey of their own and there was no reason to feel ashamed of my struggle. That we all need to start talking and taking mental health at university seriously.
While my first year wasn't what I expected, it did get better along the way. Transitioning to university can be a challenging experience, but with help and support available, you don't have to go through this new chapter alone.
Useful resources for students
Need help with your mental health at university? And prefer someone off campus? We provide some of London's most highly regarded talk therapists. Or use our sister booking site to find a UK-wide online therapist now.
---
Still have a question about mental health at university? Post below.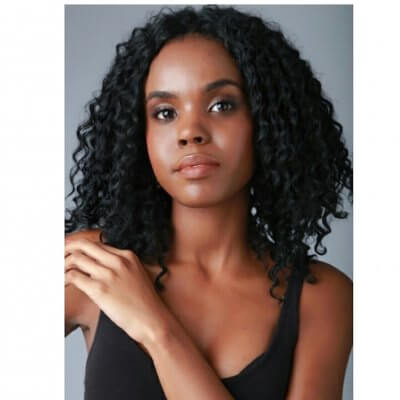 Claudia Cole is a London-based writer and journalist. She is passionate about sustainable living, mental health, and wellbeing.