Were you Sexually Abused as a Child? How to Tell
by Andrea M. Darcy
Suspect you were sexually abused as a child? You are far from alone. The Office for National Statistics (ONS) estimates that 7.5% of British adults experienced some form of sexual abuse before the age of 16.
And real rates might be higher, given that it's also thought around a third of children abused by an adult tell no one.
What is sexual abuse?
It's important to understand what qualifies as sexual abuse before dismissing an experience you might have had as 'not a big deal'. In fact definitions of child sexual abuse have recently been updated.
First of all, sexual abuse does not have to be between a child and a 'grownup'. It can be an older sibling or another child who abuses you.
Abuse doesn't even need to involve touch
It is now recognised that sexual abuse does not even have to involve physicality to be extraordinarily damaging to a child and the future adult they will become. Sexual abuse can can be any situation where a child is exploited for the sexual pleasure of another.
Called 'non contact' or 'covert' sexual abuse, this can look like someone who constantly exposed their body to you, forced you to expose your body, showed you pornography, or constantly talked about sexual things to you.
Examples of covert abuse are a father who always talks about a daughter's body 'being too sexual' when she is going through puberty. Or a mother who strips a child and makes them stand naked in their room for hours as 'punishment' for 'being bad'. Again, such examples can both result in the same long-term symptoms as other forms of sexual abuse.

Wouldn't I remember if I was sexually abused as a child?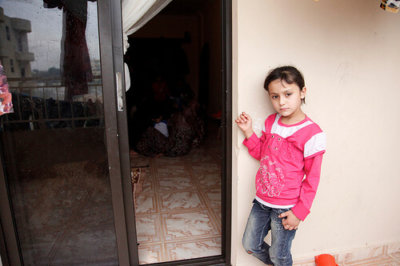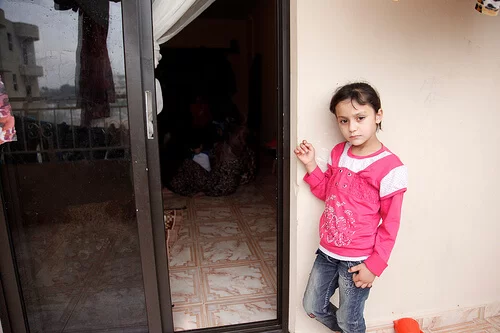 Victims of sexual abuse often do not remember the experience. A wiped out memory for certain parts of your childhood can be an indicator trauma of some form took place.
Children can't just walk away if they find themselves in a difficult or terrifying situation. So 'forgetting' becomes your brain's way of surviving and coping. And we carry this coping mechanism into adulthood.
So have I been sexually abused? Knowing the signs
Sexual abuse can cause long-term issues in your behaviours, relationships, and sex life, as well as in the ways you treat yourself. It can even effect your physical wellbeing.
Trauma symptoms
Being sexually abused as a child can cause long-term symptoms of trauma, now called 'complex post-traumatic stress disorder' or 'c-PTSD'. This can look like:
Relationship symptoms
Healthy relationships tend to be very challenging if you experienced sexual abuse as a child. Do you experience some of the following?
You might also constantly attract relationships which 're-enact' abuse. This can look like:
Sex symptoms
Sexual abuse as a child can also really affect the way you approach sex. Do you recognise yourself in the following?
Physical symptoms from being abuse as a child
Being sexually abused as a child or adolescent can lead to physical symptoms such as:
Related psychological conditions
The trauma of sexual abuse leads to many other psychological issues. Do you feel you might also suffer from some of the following?
And finally, sexual abuse is linked to the manifestation of certain personality disorders, in particular borderline personality disorder and histrionic personality disorder.
The connection is so high that some psychologists debate if these disorders exist at all or are really just manifestations of trauma, with some calling to rebrand BPD as complex trauma.
I think I was abused as a child. What do I do now?
If you do suspect you were sexually abused as a child, you might find yourself suddenly experiencing overwhelming waves of anger and fury. It is highly advised you don't react by immediately contacting and accusing all the people who might have abused you.
You will be doing this from a vulnerable place, and can put yourself at risk of attack and manipulation. You might even in the process alienate yourself from other family and friends whose support you count on, right when you need them most. It's better to first seek support to help you process what you are dealing with, and then make big decisions from a stable and secure place.
[Our article on 'What to do if you think you were abused' goes into more detail].
Seek support first
The symptoms above are comprehensive, but note that it's not just sexual abuse which leads to these sign of trauma. Many difficult childhood experiences can result in similar symptoms. Support can help you get clearer on what the root cause really is.
Reach out to good friends you trust. Then do try to find professional support as soon as possible, whether that is a counsellor or psychotherapist with expertise around sexual abuse, or a local support group.
If money is an issue, you can speak to your GP, or read our guide to low-cost counselling for helpful tips. Don't forget that if you are feeling very down there are support lines like the Good Samaritans you can call, along with other free an confidential dedicated help lines.
Worried this is you? We connect you with some of London's most experienced and highly regarded therapists for childhood sexual abuse. Not in London, or on a budget? Try our sister site of UK-wide therapy listings, where you can find an affordable therapist or online counsellor based on unbiased reviews.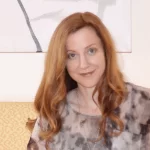 Andrea M. Darcy is a health and wellbeing expert, trained in person-centred counselling and coaching. She often writes about trauma, relationships, and ADHD, and advises people on how to plan their therapy journey. Find her on Instagram @am_darcy

Blog Topics:
Sexual Problems