Building Self-Esteem Workshop
Low self-esteem is surprisingly common, and while it can be an underlying and life-long issue, it need not be.
Neuroscience research shows that the thinking patterns of the brain can change.
We will demonstrate how core beliefs drive low-self esteem, and how we are able to turn our self-esteem around with determination and application.
Participants will leave this workshop with a practical strategy to implement to improve their own self-esteem and the energy to consider why making changes is worth the effort.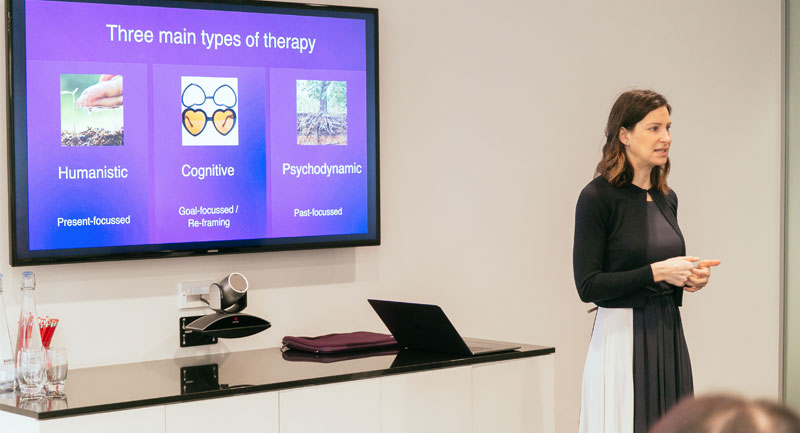 Our classic workshops titles:
Specialist workshops include:
Mindfulness 
Gratitude
Compassion
Procrastination 
Perfectionism
Growth Mindset
Emotional Intelligence
Mind-Body Connection
Restoring Attention Deficit
Balanced Thinking 
Resilience Building 
Trauma
ADHD
Bullying
Obsessions & Compulsions
Santander Wellbeing Network Launch
Additional Workshops
Breathwork
Yoga
Laughter Therapy
Drawing Therapy
Mediation
Running
Origami
Pilates
Nutrition
Other Services 

Wellbeing MOTs/Wellness checks. Includes - Mental Health Assessments for all staff.
Access to therapy services on subscription or as needed basis.
Wellbeing resources Hub for employees (written, audio & video content and guided self-help and self-development material).
Consultancy including wellbeing strategy and policy planning across your organisation.