Dr Maria Daves - Consultant Counselling Psychologist and ADHD Coach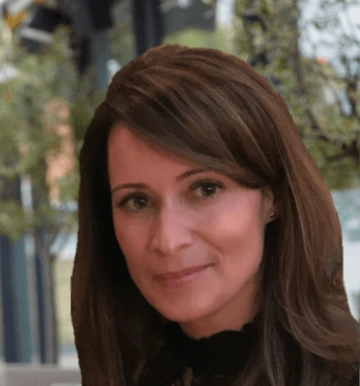 Contact or Enquire for a Session
Dr Maria Daves can help with:
ADHD Adult
, ADHD/ADD Support - Adult,
Abuse
, Aspergers, Autism, Autism assessment,
Bereavement
,
Bi-polar disorder
,
Body Dysmorphic Disorder
, Bullying,
Cancer
,
Chronic fatigue / ME
, Depersonalisation / Derealisation,
Depression
,
Domestic Violence
,
Eating Disorders
, Forensic,
Gambling
,
LGBT
, Life coaching,
OCD
, Pain management, Parenting Education,
Phobias
,
Psychosis
,
Schizophrenia
,
Self harm
,
Self-esteem
,
Sleep Disorders
,
Somatoform Disorders
, Sports Psychology,
Stress Management
, Suicidal,
Weight Management
Dr Maria Daves offers:
Dr Maria Daves is qualified to work with:
Adult 18+, Groups, Older teenager 16, Older teenager 17, Older teenager 18, USA clients
Dr Maria Daves
- Consultant Counselling Psychologist and ADHD Coach
BSc (Hons), MSc, DCounsPsy, HCPC reg, BPS reg
"Dr Maria Daves, was phenomenal I would highly recommend her. 5 stars are not enough."
Dr Maria Daves is a Counselling Psychologist and ADHD Coach with over 20 years' experience of working therapeutically in neurodiverse (ASD, ADHD) and mental health settings. She draws upon cognitive-behavioural, systemic and psychodynamic models, which she uses to tailor a unique formulation and treatment plan for each person, according to the difficulties with which they are struggling and the changes they wish to make. She often uses Schema informed therapy, as well as techniques from Dialectical Behavioural Therapy (DBT) and Compassion-Focused Therapy. Maria's approach is informed by an evolving psychological formulation; a shared understanding of a client's presenting difficulties arrived at through exploration and reflection.
Autism Spectrum and Neurodevelopmental Diagnostic Assessment: Maria provides Adolescent (17+) and Adult Autism and ADHD pre-diagnostic assessments. She uses the gold standard assessment tools recommended by the Clinical NICE Guidelines; and she is an accredited DISCO, ADOS and ADI-R administrator and uses the DIVA, ACE Plus, assessment tool and CONNERS for ADHD assessments. As part of her assessment Maria provides cognitive assessments using the Wechsler Adult Intelligence Scale - Fourth UK Edition (WAIS-IV UK) which provides with the most advanced measure of cognitive ability in adults.
ADHD Coaching: Maria works collaboratively with clients who have ADHD to address their presenting needs and personal goals. Maria incorporates the Young-Bramham Programme, which provides psychological treatment for ADHD adolescents and adults.
Her ADHD coaching is bespoke and acknowledges the biological underpinnings of ADHD and addressing the core symptoms of ADHD (inattention, hyperactivity and impulsivity), as well as, addressing the academic, vocational, emotional and interpersonal life difficulties that can present in this client group. She helps clients find ways to overcome their challenges. Maria takes a holistic style to coaching, a clients history, formulation and focuses upon on where they are now, where they want to be and how they can get there. Through ADHD coaching Maria can help with a variety of challenges, such as,  
Emotional identification and regulation 

maintaining focus to achieve identified goals

translate abstract goals into concrete actions

build motivation and learn to find ways to use concrete and abstract rewards effectively

Managing impulsivity 
Maria started her career working with people with Autism (ASD) and Attention Deficit Hyperactivity Disorder (ADHD/ADD) and this remains one of her specialist areas. She has gone on to work with adults with longstanding emotional and psychological difficulties, as well as those struggling with an acute crisis or period of stress.
In her previous NHS practice, she provided diagnostic assessment in the areas of ASD and ADHD and worked therapeutically with those on the Neurodevelopmental Spectrum who are experiencing specific difficulties including depression, phobias, obsessive thoughts and compulsive behaviours, addictions and relationship difficulties. Maria has a strong interest in Neurodevelopmental difficulties, especially in women, and those coming to terms with other health, personal issues and lifespan challenges.
Maria also works with people who are struggling with broader difficulties, for example anxiety, low self-esteem, difficulties managing emotion and the impact of unresolved traumas from the past.
Maria has Professional Qualifications and Training:
Doctorate in Counselling Psychology from Regents College

Bachelors Degree in Psychology & Forensic Science

Masters of Science Degree in Health Psychology 

Masters of Arts Degree in Leadership & Consultancy, Tavistock & Portman, UK (2021)
Maria has experience in both National Health Service, The Priory Group and Private clinics in London. Her roles have included Principal Counselling Psychologist, Kingston & Richmond NHS Services, Consultant Counselling Psychologist, The Priory Group and Head of Psychological Therapies, St Bart's and The Royal London Hospital.
Meet Dr Maria Daves - Counselling Psychologist and ADHD Coach
Contact or Enquire for a Session
View All Therapists
Dr Maria Daves can help with:
ADHD Adult
, ADHD/ADD Support - Adult,
Abuse
, Aspergers, Autism, Autism assessment,
Bereavement
,
Bi-polar disorder
,
Body Dysmorphic Disorder
, Bullying,
Cancer
,
Chronic fatigue / ME
, Depersonalisation / Derealisation,
Depression
,
Domestic Violence
,
Eating Disorders
, Forensic,
Gambling
,
LGBT
, Life coaching,
OCD
, Pain management, Parenting Education,
Phobias
,
Psychosis
,
Schizophrenia
,
Self harm
,
Self-esteem
,
Sleep Disorders
,
Somatoform Disorders
, Sports Psychology,
Stress Management
, Suicidal,
Weight Management
Dr Maria Daves offers:
Dr Maria Daves is qualified to work with:
Adult 18+, Groups, Older teenager 16, Older teenager 17, Older teenager 18, USA clients