Dr Myrto Tsakopoulou - Counselling Psychologist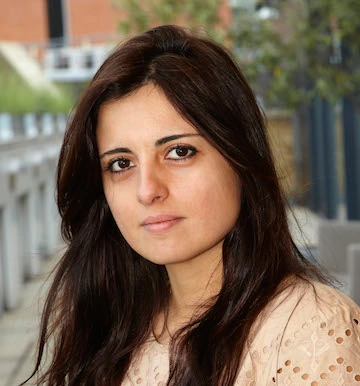 Contact or Enquire for a Session


Dr Myrto Tsakopoulou can help with:
ADHD/ADD Support - Adult, Abortion,
Abuse
, Addiction, Alcohol,
Anger issues
, Antisocial personality disorder,
Anxiety
, Aspergers, Autism,
Bereavement
,
Bi-polar disorder
,
Boarding school syndrome
,
Body Dysmorphic Disorder
, Bullying,
Cancer
,
Chronic fatigue / ME
, Cross-cultural Issues, Depersonalisation / Derealisation,
Depression
, Dermatillomania,
Disability
, Dissociative Disorder,
Domestic Violence
,
Eating Disorders
,
Erectile Dysfunction
, Exposure Therapy,
Fertility
,
Gambling
,
Gender Identity Therapy
, General Health Problems, HIV/AIDS, Hypochondriasis,
Internet Addiction
, Kleptomania,
LGBT
,
Marriage
,
Mood Disorders
,
OCD
,
PTSD
, Pain management,
Parenting related issues
,
Personality Disorders
,
Phobias
,
Post natal depression
,
Pre-marital counselling
, Psychosexual Therapy,
Psychosis
,
Relationship Issues
,
Schizophrenia
,
Self harm
,
Self-esteem
,
Sexual problems
,
Sleep Disorders
, Smoking, Social Skills Training,
Somatoform Disorders
,
Stress Management
, Substance, Suicidal,
Trichotillomania
,
Weight Management
,
Work related issues
Dr Myrto Tsakopoulou offers:
Dr Myrto Tsakopoulou is qualified to work with:
Adult 18+, Older adults 70+, Older teenager 16, Older teenager 17, Older teenager 18, Supervisor, USA clients
Dr Myrto Tsakopoulou
- Counselling Psychologist
DPsych, MSc Couns Psych, MSc Health Psych, BSc (Hons) Psych
★★★★★ "...You have been a rigorous and sensitive guiding hand as I explore issues that have trapped me for decades."

Dr Myrto Tsakopoulou is a counselling psychologist specialising in cognitive behavioural therapy. She is also an accredited EMDR practitioner and has trained in Cognitive Analytical Therapy and compassionate focused therapy (CFT). She also integrates elements of mindfulness and dialectical behavioural therapy (DBT) in her practice. 
She has over 19 years' experience working with adults with mental health difficulties.
She currently works as a Lead psychologist in Complex Trauma and Complex Emotional Needs services in the NHS, alongside her private practice.
Myrto has worked extensively with people with mild to moderate problems (e.g. anxiety, depression, sexual difficulties, OCD, social phobia, health worries, work performance, anger management, sleep problems, relationship difficulties) and with severe mental health problems, such as personality disorders. She has a specialist interest in psychological trauma, including complex post-traumatic stress disorder (CPTSD).
Myrto's approach is often directive but collaborative in nature; she works with the client not only towards understanding the roots of their difficulties but also in learning practical skills helping them cope better.
Myrto is a chartered counselling psychologist with the British Psychological Society (BPS), registered with the Health and Care Professions Council (HCPC) and accredited by the British Association for Behavioural and Cognitive Psychotherapies (BABCP) and EMDR UK Association. Myrto works with health insurers, please enquire for more information.
Meet Dr Myrto Tsakopoulou - Chartered Counselling Psychologist
Contact or Enquire for a Session
View All Therapists
Dr Myrto Tsakopoulou can help with:
ADHD/ADD Support - Adult, Abortion,
Abuse
, Addiction, Alcohol,
Anger issues
, Antisocial personality disorder,
Anxiety
, Aspergers, Autism,
Bereavement
,
Bi-polar disorder
,
Boarding school syndrome
,
Body Dysmorphic Disorder
, Bullying,
Cancer
,
Chronic fatigue / ME
, Cross-cultural Issues, Depersonalisation / Derealisation,
Depression
, Dermatillomania,
Disability
, Dissociative Disorder,
Domestic Violence
,
Eating Disorders
,
Erectile Dysfunction
, Exposure Therapy,
Fertility
,
Gambling
,
Gender Identity Therapy
, General Health Problems, HIV/AIDS, Hypochondriasis,
Internet Addiction
, Kleptomania,
LGBT
,
Marriage
,
Mood Disorders
,
OCD
,
PTSD
, Pain management,
Parenting related issues
,
Personality Disorders
,
Phobias
,
Post natal depression
,
Pre-marital counselling
, Psychosexual Therapy,
Psychosis
,
Relationship Issues
,
Schizophrenia
,
Self harm
,
Self-esteem
,
Sexual problems
,
Sleep Disorders
, Smoking, Social Skills Training,
Somatoform Disorders
,
Stress Management
, Substance, Suicidal,
Trichotillomania
,
Weight Management
,
Work related issues
Dr Myrto Tsakopoulou offers:
Dr Myrto Tsakopoulou is qualified to work with:
Adult 18+, Older adults 70+, Older teenager 16, Older teenager 17, Older teenager 18, Supervisor, USA clients