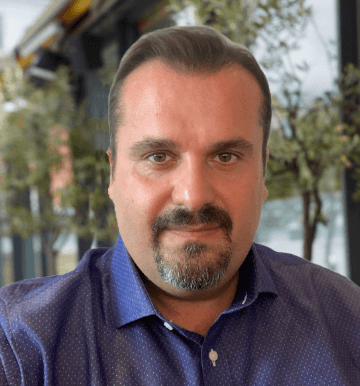 Contact or Enquire for a Session
Dr Anastasios Dimopoulos can help with:
Abuse, Anxiety, Attachment Disorder, Bereavement, Bi-polar disorder, Body Dysmorphic Disorder, Borderline Personality Disorder, Bullying, Depersonalisation / Derealisation, Depression, Dissociative Disorder, General Health Problems, Hypochondriasis, OCD, Panic, Personality Disorders, Phobias, Psychosis, PTSD, Relationship Issues, Schizophrenia, Self harm, Self-esteem, Sleep Disorders, Somatoform Disorders, Spirituality, Stress Management, Suicidal
Dr Anastasios Dimopoulos offers:
Psychiatry, Existential
Dr Anastasios Dimopoulos is qualified to work with:
Adult 18+
Consultant Psychiatrist
MBBS, GMC Specialist Register in General Adult Psychiatry, Member of IFDA, PgCert in Existential Psychotherapy, MA in Philosophy of Mental Health
Dr Anastasios Dimopoulos is a Consultant psychiatrist with over 10 years of experience in assessing, diagnosing, and treating mental disorders. His training as a psychiatrist has been complemented by a training in phenomenological-existential analysis, a modality that emerged from a fruitful dialogue between psychoanalytic theory and phenomenological philosophy. 
Dr Dimopoulos Is a professional who is empathetic, compassionate, and dedicated in supporting his clients. He conceives the therapeutic encounter as the effort to create a shared and meaningful understanding of the multifaceted aspects of individual mental distress. This enhanced therapeutic alliance leads to the identification and implementation of personalised therapeutic options. He is an inquisitive mind and a lifelong learner who is committed to continuous professional development. 
Dr Dimopoulos studied medicine in Rome-Italy and subsequently returned to Greece where he did his training in General Adult Psychiatry and Phenomenological-Existential Analysis. He subsequently came to the UK where he held various positions at a Consultant level in the NHS. Currently, he works as a Consultant for East London NHS Foundation Trust, engaged in the Community Transformation project. While in the UK, he gained an MA in Philosophy of Mental Health where he developed an interest in integrating philosophical ideas in medical education in mental health. He has recently been elected as the Chair of the Philosophy Interest Group of the Royal College of Psychiatry. 
Dr Dimopoulos has provided training and supervision in psychoanalytic psychotherapy for psychiatric trainees and facilitated Balint groups to support them. Dr Dimopoulos has given presentations in national and international conferences on topics intersecting the fields of psychopathology, philosophy, and psychoanalytic theory and practice. 
Dr Dimopoulos is available to provide comprehensive psychiatric assessments to interested individuals who would like to gain a holistic perspective on their mental health difficulties and engage in appropriate treatment options. At Harley Therapy, his offered services include diagnostic assessments and formulation, psychopharmacological interventions, and medium to long term individual psychotherapy.  
Areas of clinical interest and expertise
Schizophrenia 
Mood (Affective) disorders 
Neurotic, stress-related and somatoform disorders
Personality disorders
Existential themes
Professional qualifications and memberships
General Medical Council registered consultant in General Psychiatry, practitioner no 6110505

Royal College of Psychiatry, Specialist Associateship, Member No 914324

Member of the International Federation of Daseinsanalysis

International member of the American Psychiatric Association, APA ID 284845

Fellow of the Royal Society of Medicine Member No 00716852
TRUSTED SOURCE

NHS
The NHS (National Health Service) is the UK's government run medical service. Their website is written and reviewed by medical experts.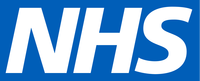 TRUSTED SOURCE

The UK Council for Psychotherapy
The UK Council for Psychotherapy (UKCP) is the UK's leading organisation for psychotherapists and psychotherapeutic counsellors. It regulates and registers trained and trainee counsellors.

TRUSTED SOURCE

The British Association for Counselling and Psychotherapy
The British Association for Counselling and Psychotherapy (BACP) is an association for UK-based counselling professionals. It supports practitioners, enabling them to provide a better service.

TRUSTED SOURCE

The BBC
The British Broadcasting Corporation (BBC) is the UK's national radio and TV broadcaster. It's the world's largest, with 35,402 staff and 28 operating languages.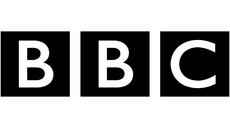 TRUSTED SOURCE

MIND
Mind is a mental health charity covering England and Wales. It offers support to people with mental health problems and lobbies local and national governments.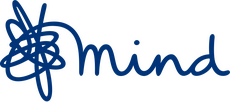 TRUSTED SOURCE

Turning Point
Turning Point is a UK charity and social enterprise which works in the mental health, learning disabilities, substance abuse, criminal justice and employment areas.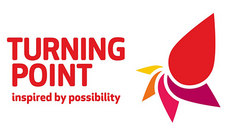 TRUSTED SOURCE

The Mental Health Foundation
The Mental Health Foundation is a UK charity which helps people to understand, protect and improve their mental health.

TRUSTED SOURCE

Young Minds
Young Minds is a UK charity which works to improve the mental health of children and young people by providing appropriate support and resources.

TRUSTED SOURCE

Wikipedia
Wikipedia is an online encyclopaedia that's written and maintained by a global volunteer community. It's the largest-ever reference work and receives 1.7 unique visitors monthly.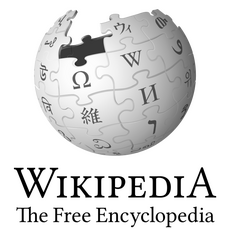 Back
Dr Anastasios Dimopoulos can help with:
Abuse, Anxiety, Attachment Disorder, Bereavement, Bi-polar disorder, Body Dysmorphic Disorder, Borderline Personality Disorder, Bullying, Depersonalisation / Derealisation, Depression, Dissociative Disorder, General Health Problems, Hypochondriasis, OCD, Panic, Personality Disorders, Phobias, Psychosis, PTSD, Relationship Issues, Schizophrenia, Self harm, Self-esteem, Sleep Disorders, Somatoform Disorders, Spirituality, Stress Management, Suicidal
Dr Anastasios Dimopoulos offers:
Psychiatry, Existential
Dr Anastasios Dimopoulos is qualified to work with:
Adult 18+