Contact or Enquire for a Session
Leila Steeds can help with:
Abortion, Anxiety, Bereavement, Cancer, Depression, Families, General Health Problems, Marriage, OCD, Panic, Post natal depression, Pre-marital counselling, Relationship Issues, Self-esteem, Somatoform Disorders, Stress Management, Substance, ADHD/ADD Support - Adult (Therapist/Maria Daves), ADHD Adult
Leila Steeds offers:
EMDR, Existential, Integrative, Psychodynamic, Cognitive Analytical CAT, Gestalt, Humanistic / Person-centred
Leila Steeds is qualified to work with:
Adult 18+ , Couples , Groups , Older adults , USA clients
Psychotherapist
MA Psychotherapy & Counselling, BA Psych, UKCP accred.
Leila is an Integrative Psychotherapist, an EMDR Therapist and Certified Imago Relationship Therapist offering long and short-term therapy, which she tailors to the specific needs of each of her clients. Her work is informed and inspired by Existential philosophy, Psychodynamic theory, Attachment Theory, Schema Therapy and Mindfulness-based Stress reduction. 
She is particularly experienced in working with stress, anxiety, depression, self-esteem, bereavement and loss, relationship issues and cultural identity, helping individuals to develop compassion for themselves and others. Leila provides an opportunity for clients to work through issues with her in sessions that they haven't been able to resolve in other relationships, past and present. Leila works with individuals and couples.
Since qualifying in 1998, Leila has worked as a Counsellor at Imperial College and Wimbledon Guild and as a Supervisor at King's College Hospital and Youthreach Greenwich, as well as maintaining a private psychotherapy practice. She worked as a Supervisor, Lecturer, Personal/Professional Development Group Facilitator and Personal Tutor on the DCounsPsy, ADIP, ADEP and MA programmes at the School of Psychotherapy and Counselling Psychology at Regent's College for 10 years.
She is currently a Student Counsellor at Imperial College and a
UKCP Recognised Training Supervisor.
Leila is an approved provider with AVIVA and Cigna.
TRUSTED SOURCE

NHS
The NHS (National Health Service) is the UK's government run medical service. Their website is written and reviewed by medical experts.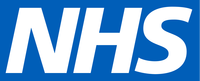 TRUSTED SOURCE

The UK Council for Psychotherapy
The UK Council for Psychotherapy (UKCP) is the UK's leading organisation for psychotherapists and psychotherapeutic counsellors. It regulates and registers trained and trainee counsellors.

TRUSTED SOURCE

The British Association for Counselling and Psychotherapy
The British Association for Counselling and Psychotherapy (BACP) is an association for UK-based counselling professionals. It supports practitioners, enabling them to provide a better service.

TRUSTED SOURCE

The BBC
The British Broadcasting Corporation (BBC) is the UK's national radio and TV broadcaster. It's the world's largest, with 35,402 staff and 28 operating languages.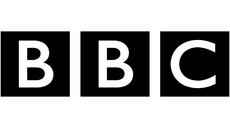 TRUSTED SOURCE

MIND
Mind is a mental health charity covering England and Wales. It offers support to people with mental health problems and lobbies local and national governments.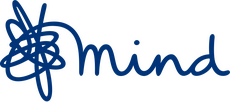 TRUSTED SOURCE

Turning Point
Turning Point is a UK charity and social enterprise which works in the mental health, learning disabilities, substance abuse, criminal justice and employment areas.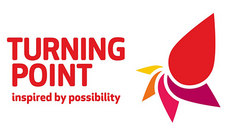 TRUSTED SOURCE

The Mental Health Foundation
The Mental Health Foundation is a UK charity which helps people to understand, protect and improve their mental health.

TRUSTED SOURCE

Young Minds
Young Minds is a UK charity which works to improve the mental health of children and young people by providing appropriate support and resources.

TRUSTED SOURCE

Wikipedia
Wikipedia is an online encyclopaedia that's written and maintained by a global volunteer community. It's the largest-ever reference work and receives 1.7 unique visitors monthly.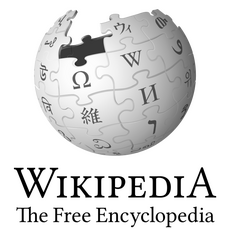 Back
Leila Steeds can help with:
Abortion, Anxiety, Bereavement, Cancer, Depression, Families, General Health Problems, Marriage, OCD, Panic, Post natal depression, Pre-marital counselling, Relationship Issues, Self-esteem, Somatoform Disorders, Stress Management, Substance, ADHD/ADD Support - Adult (Therapist/Maria Daves), ADHD Adult
Leila Steeds offers:
EMDR, Existential, Integrative, Psychodynamic, Cognitive Analytical CAT, Gestalt, Humanistic / Person-centred
Leila Steeds is qualified to work with:
Adult 18+ , Couples , Groups , Older adults , USA clients