Ahi Wheeler - Psychotherapist & Counsellor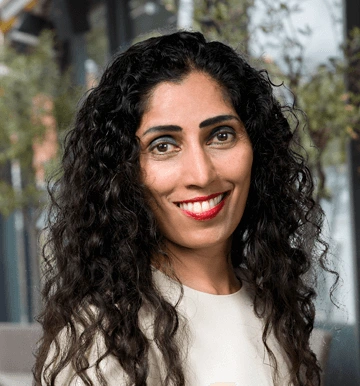 Contact or Enquire for a Session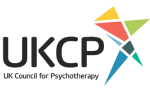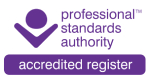 Ahi Wheeler can help with:
Abortion,
Abuse
, Addiction, Adoption, Alcohol,
Anger issues
, Antisocial personality disorder,
Anxiety
,
Bereavement
,
Bi-polar disorder
,
Body Dysmorphic Disorder
,
Cancer
,
Chronic fatigue / ME
, Cross-cultural Issues, Depersonalisation / Derealisation,
Depression
, Dermatillomania,
Eating Disorders
,
Fertility
, Forensic,
Gambling
,
Gender Identity Therapy
, General Health Problems,
LGBT
, Life coaching,
Marriage
,
OCD
,
PTSD
, Pain management,
Personality Disorders
,
Phobias
,
Post natal depression
,
Pre-marital counselling
,
Psychosis
,
Relationship Issues
,
Self harm
,
Self-esteem
,
Sexual problems
,
Sleep Disorders
, Smoking,
Somatoform Disorders
,
Stress Management
, Substance, Suicidal,
Weight Management
Ahi Wheeler offers:
Attachment / Relational,
CBT Therapy
,
Cognitive Analytical Therapy
, Compassion Focused Therapy CFT,
Dialectical Behavioural DBT
,
Existential Therapy
, Gestalt,
Integrative Therapy
,
Jungian Therapy
,
Mentalisation Based Therapy MBT
,
Mindfulness-Based Cognitive Therapy
,
Person Centred Counselling
,
Psychoanalytic Therapy
,
Psychodynamic Therapy
, Report writing,
Solution Focused Brief Therapy
,
Transactional Analysis
Ahi Wheeler is qualified to work with:
Adult 18+, Couples, USA clients
Ahi Wheeler
- Psychotherapist & Counsellor
MSc Social Interventions, PGDip. Counselling & Psychotherapy
"I had my first therapy session with Ahi a few days ago, and it was nothing short of fantastic. So gentle and intelligent! I felt like she was really invested in helping me from the beginning!"
Ahi is a UKCP-accredited Psychotherapist, Counsellor and Mental Health Specialist. She has over 20 years experience in the field, and has worked extensively in the NHS and in private practice. Her areas of expertise encompass a wide range, from severe and enduring mental illness (schizophrenia, bipolar disorder, personality disorders) to PTSD, trauma, abuse, addictions, relationship issues, anxiety, depression etc. She has worked with every aspect of human experience (emotional, psychological, social, mental health, existential/ontological) and the challenges they can bring, and is confident and competent in being able to safely contain and work with these issues. She has first-hand experience of working with issues of diversity and cultural integration.
Ahi's fundamental aim is to help you make sense of your experiences in life and start to make conscious choices and decisions that enable you to fulfil your specific dreams and goals. She does this by working collaboratively with you to identifying and understand the conscious and unconscious patterns with which you currently meet your challenges in life, and by exploring alternative solutions and responses in order for you to learn more productive ways of meeting your needs in the world, thus leading to more fulfilling experiences in life, relationships, work etc. Ahi works with the understanding that life is inherently challenging, and our very human endeavour is to meet these challenges and learn to maintain inner equilibrium.
Ahi works in a psychodynamic and integrative manner, employing a wide variety of therapeutic and clinical skills and techniques in a way that is best suited to your specific needs. She works with warmth and compassion coupled with intellectual rigour and discipline to create a safe and stable environment in which you can work through your difficulties. Ahi works with young people (age 16 upwards), adults, and couples.
Ahi continues to maintain teaching and research interests in her field. Her interest and knowledge of Eastern and Western philosophy, theology, poetry and literature lend depth and breadth to her work. In addition to her work, she is a keen gardener, seeing many parallels between gardening and psychotherapy.
Ahi works with health insurers, please enquire for more information.
Can therapy help PTSD? Ahi Wheeler - Psychotherapist & Counsellor
Contact or Enquire for a Session
View All Therapists
Ahi Wheeler can help with:
Abortion,
Abuse
, Addiction, Adoption, Alcohol,
Anger issues
, Antisocial personality disorder,
Anxiety
,
Bereavement
,
Bi-polar disorder
,
Body Dysmorphic Disorder
,
Cancer
,
Chronic fatigue / ME
, Cross-cultural Issues, Depersonalisation / Derealisation,
Depression
, Dermatillomania,
Eating Disorders
,
Fertility
, Forensic,
Gambling
,
Gender Identity Therapy
, General Health Problems,
LGBT
, Life coaching,
Marriage
,
OCD
,
PTSD
, Pain management,
Personality Disorders
,
Phobias
,
Post natal depression
,
Pre-marital counselling
,
Psychosis
,
Relationship Issues
,
Self harm
,
Self-esteem
,
Sexual problems
,
Sleep Disorders
, Smoking,
Somatoform Disorders
,
Stress Management
, Substance, Suicidal,
Weight Management
Ahi Wheeler offers:
Attachment / Relational,
CBT Therapy
,
Cognitive Analytical Therapy
, Compassion Focused Therapy CFT,
Dialectical Behavioural DBT
,
Existential Therapy
, Gestalt,
Integrative Therapy
,
Jungian Therapy
,
Mentalisation Based Therapy MBT
,
Mindfulness-Based Cognitive Therapy
,
Person Centred Counselling
,
Psychoanalytic Therapy
,
Psychodynamic Therapy
, Report writing,
Solution Focused Brief Therapy
,
Transactional Analysis
Ahi Wheeler is qualified to work with:
Adult 18+, Couples, USA clients