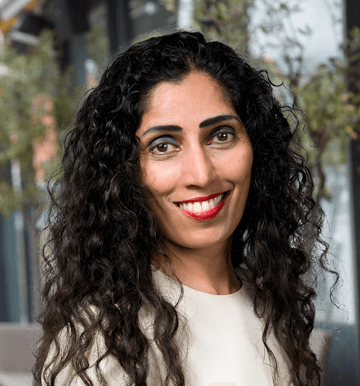 Contact or Enquire for a Session
Ahi Wheeler can help with:
Abortion, Abuse, Addiction, Adoption, Alcohol, Anger issues, Anxiety, Antisocial personality disorder, Bereavement, Bi-polar disorder, Bi-sexual, Body Dysmorphic Disorder, Borderline Personality Disorder, Cancer, Chronic fatigue / ME, Cross-cultural Issues, Depersonalisation / Derealisation, Depression, Dermatillomania, Eating Disorders, Families, Fertility, Forensic, Gambling, Gender Identity, General Health Problems, LGBT, Life coaching, Marriage, OCD, Pain management, Panic, Personality Disorders, Phobias, Post natal depression, Pre-marital counselling, Psychosis, PTSD, Relationship Issues, Same sex issues, Self harm, Self-esteem, Sexual problems, Sleep Disorders, Smoking, Somatoform Disorders, Stress Management, Substance, Suicidal, Weight Management
Ahi Wheeler offers:
Humanistic / Person-centred, Integrative, Psychodynamic, Report writing, Transactional analysis TA, Attachment / Relational, Cognitive Analytical CAT, Cognitive Behavioural CBT, Compassion Focused Therapy CFT, Dialectical Behavioural DBT, Dynamic Interpersonal DIT, Existential, Gestalt, Jungian, Mentalisation Based Therapy MBT, Mindfulness, Psychoanalytic, Solution Focused
Ahi Wheeler is qualified to work with:
Adult 18+ , Couples , Older adults , USA clients
Psychotherapist & Counsellor
MSc Social Interventions, PGDip. Counselling & Psychotherapy
Ahi is a UKCP-accredited Psychotherapist, Counsellor and Mental Health Specialist. She has over 20 years experience in the field, and has worked extensively in the NHS and in private practice. Her areas of expertise encompass a wide range, from severe and enduring mental illness (schizophrenia, bipolar disorder, personality disorders) to PTSD, trauma, abuse, addictions, relationship issues, anxiety, depression etc. She has worked with every aspect of human experience (emotional, psychological, social, mental health, existential/ontological) and the challenges they can bring, and is confident and competent in being able to safely contain and work with these issues. She has first-hand experience of working with issues of diversity and cultural integration.
Ahi's fundamental aim is to help you make sense of your experiences in life and start to make conscious choices and decisions that enable you to fulfil your specific dreams and goals. She does this by working collaboratively with you to identifying and understand the conscious and unconscious patterns with which you currently meet your challenges in life, and by exploring alternative solutions and responses in order for you to learn more productive ways of meeting your needs in the world, thus leading to more fulfilling experiences in life, relationships, work etc. Ahi works with the understanding that life is inherently challenging, and our very human endeavour is to meet these challenges and learn to maintain inner equilibrium.
Ahi works in a psychodynamic and integrative manner, employing a wide variety of therapeutic and clinical skills and techniques in a way that is best suited to your specific needs. She works with warmth and compassion coupled with intellectual rigour and discipline to create a safe and stable environment in which you can work through your difficulties. Ahi works with young people (age 16 upwards), adults, and couples.
Ahi continues to maintain teaching and research interests in her field. Her interest and knowledge of Eastern and Western philosophy, theology, poetry and literature lend depth and breadth to her work. In addition to her work, she is a keen gardener, seeing many parallels between gardening and psychotherapy.
TRUSTED SOURCE

NHS
The NHS (National Health Service) is the UK's government run medical service. Their website is written and reviewed by medical experts.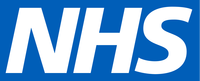 TRUSTED SOURCE

The UK Council for Psychotherapy
The UK Council for Psychotherapy (UKCP) is the UK's leading organisation for psychotherapists and psychotherapeutic counsellors. It regulates and registers trained and trainee counsellors.

TRUSTED SOURCE

The British Association for Counselling and Psychotherapy
The British Association for Counselling and Psychotherapy (BACP) is an association for UK-based counselling professionals. It supports practitioners, enabling them to provide a better service.

TRUSTED SOURCE

The BBC
The British Broadcasting Corporation (BBC) is the UK's national radio and TV broadcaster. It's the world's largest, with 35,402 staff and 28 operating languages.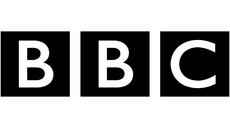 TRUSTED SOURCE

MIND
Mind is a mental health charity covering England and Wales. It offers support to people with mental health problems and lobbies local and national governments.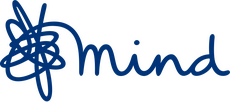 TRUSTED SOURCE

Turning Point
Turning Point is a UK charity and social enterprise which works in the mental health, learning disabilities, substance abuse, criminal justice and employment areas.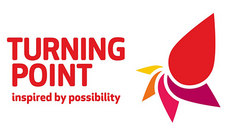 TRUSTED SOURCE

The Mental Health Foundation
The Mental Health Foundation is a UK charity which helps people to understand, protect and improve their mental health.

TRUSTED SOURCE

Young Minds
Young Minds is a UK charity which works to improve the mental health of children and young people by providing appropriate support and resources.

TRUSTED SOURCE

Wikipedia
Wikipedia is an online encyclopaedia that's written and maintained by a global volunteer community. It's the largest-ever reference work and receives 1.7 unique visitors monthly.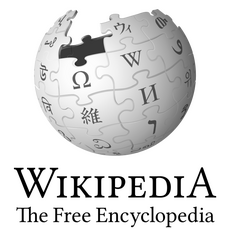 Back
Ahi Wheeler can help with:
Abortion, Abuse, Addiction, Adoption, Alcohol, Anger issues, Anxiety, Antisocial personality disorder, Bereavement, Bi-polar disorder, Bi-sexual, Body Dysmorphic Disorder, Borderline Personality Disorder, Cancer, Chronic fatigue / ME, Cross-cultural Issues, Depersonalisation / Derealisation, Depression, Dermatillomania, Eating Disorders, Families, Fertility, Forensic, Gambling, Gender Identity, General Health Problems, LGBT, Life coaching, Marriage, OCD, Pain management, Panic, Personality Disorders, Phobias, Post natal depression, Pre-marital counselling, Psychosis, PTSD, Relationship Issues, Same sex issues, Self harm, Self-esteem, Sexual problems, Sleep Disorders, Smoking, Somatoform Disorders, Stress Management, Substance, Suicidal, Weight Management
Ahi Wheeler offers:
Humanistic / Person-centred, Integrative, Psychodynamic, Report writing, Transactional analysis TA, Attachment / Relational, Cognitive Analytical CAT, Cognitive Behavioural CBT, Compassion Focused Therapy CFT, Dialectical Behavioural DBT, Dynamic Interpersonal DIT, Existential, Gestalt, Jungian, Mentalisation Based Therapy MBT, Mindfulness, Psychoanalytic, Solution Focused
Ahi Wheeler is qualified to work with:
Adult 18+ , Couples , Older adults , USA clients