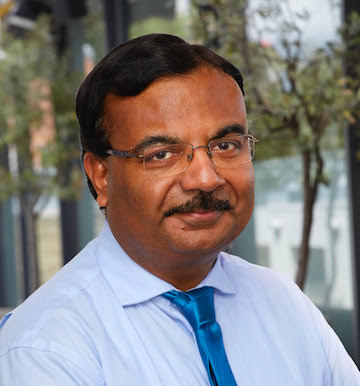 Contact or Enquire for a Session
Dr Naresh Buttan can help with:
Alcohol, Anger issues, Anxiety, Antisocial personality disorder, Aspergers, Autism, Bereavement, Bi-polar disorder, Bi-sexual, Body Dysmorphic Disorder, Borderline Personality Disorder, Chronic fatigue / ME, Depression, Depersonalisation / Derealisation, Eating Disorders, Gambling, Gender Identity, Marriage, OCD, Panic, Personality Disorders, Pre-marital counselling, Psychosis, PTSD, Relationship Issues, Schizophrenia, Self harm, Self-esteem, Sleep Disorders, Somatoform Disorders, Stress Management, Suicidal, Psychiatry - Adult
Dr Naresh Buttan offers:
Psychiatry, Cognitive Behavioural CBT, Humanistic / Person-centred
Dr Naresh Buttan is qualified to work with:
Families , Adult 18+ , USA clients
General Adult Psychiatrist
MBBS, DPM, DPH, DNB, CCST
Dr. Naresh K. Buttan is a Consultant Psychiatrist in General Adult Psychiatry & Founding Director of Tenacity Consulting Service Ltd. He's been working as a Substantive Full-Time Consultant in NHS since 2008. He has recently moved to join South London and Maudsley (SLaM) having previously worked for 11 years at Livewell Southwest. He's Sec 12 (2) approved under the Mental Health Act. He had held roles of Training Programme Director for Higher Training Programme in General Adult & Old Age Psychiatry at South West Peninsula Post Graduate Medical Education (HEE SW PGME). He was also attached with University of Plymouth as Hon' Fellow, Academic Tutor and Undergraduate Psychiatry Lead for Peninsula Medical & Dental Schools.
Prior to coming to the UK, he worked as Consultant Psychiatrist, Deputy Medical Superintendent & Clinical Director in Australia, Consultant Psychiatrist & Deputy Medical Superintendent in India after qualifying from premier institutes in India.
He's currently attached with Royal College of Psychiatrists as an External Adviser & College Assessor. He is a member of BMA and trained and worked as LNC Chair previously at Livewell Southwest. He's actively involved in training, teaching & workforce development in his various roles.
Beside his vast experience of more than15 years in his field his special interests include Neurobiology, Transcultural Psychiatry, Migration & Mental Health, PTSD, Epigenetics in Schizophrenia & Bipolar mood disorders and Mental Health Laws.
He's experienced in providing specialist assessments for courts, tribunals, medico-legal cases including those for asylum seekers & refugees, health/work insurers & employers. He's presented papers in conferences, written articles in public media & given interviews to media for raising awareness of mental health.
Personally, he enjoys playing badminton, networking, reading and travelling.
He runs clinics at Harley Street on appointment basis only.
Professional Registration:
GMC: 6131208
RCPsych: 814160
He is recognised by following insurers:
BUPA International 

AVIVA

CIGNA

WPA

CS Healthcare

Exeter Family Friendly
TRUSTED SOURCE

NHS
The NHS (National Health Service) is the UK's government run medical service. Their website is written and reviewed by medical experts.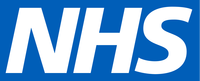 TRUSTED SOURCE

The UK Council for Psychotherapy
The UK Council for Psychotherapy (UKCP) is the UK's leading organisation for psychotherapists and psychotherapeutic counsellors. It regulates and registers trained and trainee counsellors.

TRUSTED SOURCE

The British Association for Counselling and Psychotherapy
The British Association for Counselling and Psychotherapy (BACP) is an association for UK-based counselling professionals. It supports practitioners, enabling them to provide a better service.

TRUSTED SOURCE

The BBC
The British Broadcasting Corporation (BBC) is the UK's national radio and TV broadcaster. It's the world's largest, with 35,402 staff and 28 operating languages.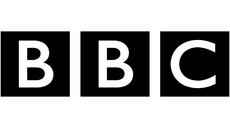 TRUSTED SOURCE

MIND
Mind is a mental health charity covering England and Wales. It offers support to people with mental health problems and lobbies local and national governments.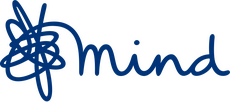 TRUSTED SOURCE

Turning Point
Turning Point is a UK charity and social enterprise which works in the mental health, learning disabilities, substance abuse, criminal justice and employment areas.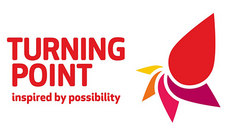 TRUSTED SOURCE

The Mental Health Foundation
The Mental Health Foundation is a UK charity which helps people to understand, protect and improve their mental health.

TRUSTED SOURCE

Young Minds
Young Minds is a UK charity which works to improve the mental health of children and young people by providing appropriate support and resources.

TRUSTED SOURCE

Wikipedia
Wikipedia is an online encyclopaedia that's written and maintained by a global volunteer community. It's the largest-ever reference work and receives 1.7 unique visitors monthly.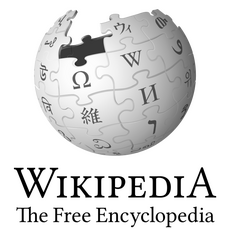 Back
Dr Naresh Buttan can help with:
Alcohol, Anger issues, Anxiety, Antisocial personality disorder, Aspergers, Autism, Bereavement, Bi-polar disorder, Bi-sexual, Body Dysmorphic Disorder, Borderline Personality Disorder, Chronic fatigue / ME, Depression, Depersonalisation / Derealisation, Eating Disorders, Gambling, Gender Identity, Marriage, OCD, Panic, Personality Disorders, Pre-marital counselling, Psychosis, PTSD, Relationship Issues, Schizophrenia, Self harm, Self-esteem, Sleep Disorders, Somatoform Disorders, Stress Management, Suicidal, Psychiatry - Adult
Dr Naresh Buttan offers:
Psychiatry, Cognitive Behavioural CBT, Humanistic / Person-centred
Dr Naresh Buttan is qualified to work with:
Families , Adult 18+ , USA clients