Dr Yevgeniy Starodubtsev - Psychotherapist & Counselling Psychologist
Contact or Enquire for a Session

Dr Yevgeniy Starodubtsev can help with:
Abortion, Abuse, Addiction, Alcohol, Anger issues, Anxiety, Aspergers, Autism, Bereavement, Bi-polar disorder, Bi-sexual, Body Dysmorphic Disorder, Borderline Personality Disorder, Cancer, Chronic fatigue / ME, Depersonalisation / Derealisation, Depression, Dermatillomania, Eating Disorders, Families, Fertility, Gambling, Gender Identity, General Health Problems, LGBT, Life coaching, Marriage, OCD, Pain management, Panic, Parenting related issues, Personality Disorders, Phobias, Post natal depression, Pre-marital counselling, Psychosis, PTSD, Relationship Issues, Same sex issues, Self harm, Self-esteem, Sexual problems, Sleep Disorders, Stress Management, Substance, Suicidal, Weight Management, ADHD/ADD Support - Adult (Therapist/Maria Daves), ADHD Adult
Dr Yevgeniy Starodubtsev offers:
Existential, Humanistic / Person-centred, Integrative, Psychodynamic, Psychoanalytic, Cognitive Analytical CAT, Cognitive Behavioural CBT, Gestalt
Dr Yevgeniy Starodubtsev is qualified to work with:
Adult 18+ , Couples , Families , Groups , Older adults , USA clients
Dr Yevgeniy Starodubtsev
- Psychotherapist & Counselling Psychologist
DCPsych, CPsychol, BSc (Hons), DipHE
Dr Yevgeniy Starodubtsev is a psychologist and a psychotherapist, as well as a qualified mental health practitioner. He has over 10 years of clinical experience in the diverse mental health settings in the UK and has completed an intensive Doctorate training in Integrative Psychotherapy and Counselling Psychology. His professional positions included working with the world-renowned Eating Disorders Service in the Priory Hospital Roehampton where he has also received additional clinical training in Psychodynamic Group Psychotherapy. He later joined a busy Psychological Therapies Team within a Community Mental Health Service in Oxleas NHS Foundation Trust. 
Yevgeniy's approach to therapy is grounded in the psychotherapeutic theory, research and understanding of human development; and honours the depth and integrity of each person's unique experience. Therefore, he will be particularly interested in thinking with you about your experience of distress and the nature of your concerns. His key emphasis is the therapeutic relationship, which can facilitate creative thinking and lead to new insights.
Yevgeniy offers therapy to people with a range of different mental health, emotional and psychological difficulties, including depression and anxiety, as well as to the persons who wish to better understand themselves and their ways of being with others. He works with clients who may also be suffering due to the painful feelings of trauma, loss and separation; have personal and relationship difficulties; struggle to manage their intense emotions; work in the professional and complex situations; and would like to address their challenging experiences.
TRUSTED SOURCE

NHS
The NHS (National Health Service) is the UK's government run medical service. Their website is written and reviewed by medical experts.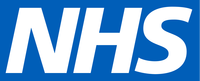 TRUSTED SOURCE

The UK Council for Psychotherapy
The UK Council for Psychotherapy (UKCP) is the UK's leading organisation for psychotherapists and psychotherapeutic counsellors. It regulates and registers trained and trainee counsellors.

TRUSTED SOURCE

The British Association for Counselling and Psychotherapy
The British Association for Counselling and Psychotherapy (BACP) is an association for UK-based counselling professionals. It supports practitioners, enabling them to provide a better service.

TRUSTED SOURCE

The BBC
The British Broadcasting Corporation (BBC) is the UK's national radio and TV broadcaster. It's the world's largest, with 35,402 staff and 28 operating languages.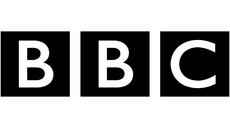 TRUSTED SOURCE

MIND
Mind is a mental health charity covering England and Wales. It offers support to people with mental health problems and lobbies local and national governments.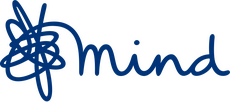 TRUSTED SOURCE

Turning Point
Turning Point is a UK charity and social enterprise which works in the mental health, learning disabilities, substance abuse, criminal justice and employment areas.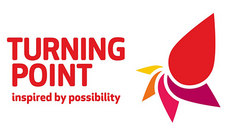 TRUSTED SOURCE

The Mental Health Foundation
The Mental Health Foundation is a UK charity which helps people to understand, protect and improve their mental health.

TRUSTED SOURCE

Young Minds
Young Minds is a UK charity which works to improve the mental health of children and young people by providing appropriate support and resources.

TRUSTED SOURCE

Wikipedia
Wikipedia is an online encyclopaedia that's written and maintained by a global volunteer community. It's the largest-ever reference work and receives 1.7 unique visitors monthly.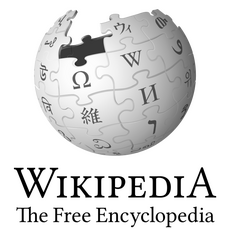 Back
Dr Yevgeniy Starodubtsev can help with:
Abortion, Abuse, Addiction, Alcohol, Anger issues, Anxiety, Aspergers, Autism, Bereavement, Bi-polar disorder, Bi-sexual, Body Dysmorphic Disorder, Borderline Personality Disorder, Cancer, Chronic fatigue / ME, Depersonalisation / Derealisation, Depression, Dermatillomania, Eating Disorders, Families, Fertility, Gambling, Gender Identity, General Health Problems, LGBT, Life coaching, Marriage, OCD, Pain management, Panic, Parenting related issues, Personality Disorders, Phobias, Post natal depression, Pre-marital counselling, Psychosis, PTSD, Relationship Issues, Same sex issues, Self harm, Self-esteem, Sexual problems, Sleep Disorders, Stress Management, Substance, Suicidal, Weight Management, ADHD/ADD Support - Adult (Therapist/Maria Daves), ADHD Adult
Dr Yevgeniy Starodubtsev offers:
Existential, Humanistic / Person-centred, Integrative, Psychodynamic, Psychoanalytic, Cognitive Analytical CAT, Cognitive Behavioural CBT, Gestalt
Dr Yevgeniy Starodubtsev is qualified to work with:
Adult 18+ , Couples , Families , Groups , Older adults , USA clients