Dr Yevgeniy Starodubtsev - Psychotherapist & Counselling Psychologist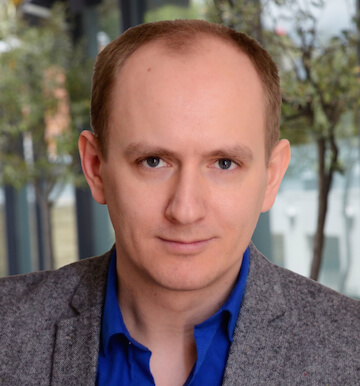 Contact or Enquire for a Session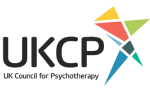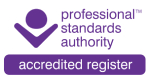 Dr Yevgeniy Starodubtsev can help with:
ADHD Adult
, ADHD/ADD Support - Adult, Abortion,
Abuse
, Addiction, Alcohol,
Anger issues
,
Anxiety
, Aspergers, Autism,
Bereavement
,
Bi-polar disorder
,
Body Dysmorphic Disorder
,
Cancer
,
Chronic fatigue / ME
, Depersonalisation / Derealisation, Dermatillomania,
Eating Disorders
,
Fertility
,
Gambling
,
Gender Identity Therapy
, General Health Problems,
LGBT
, Life coaching,
Marriage
,
OCD
,
PTSD
, Pain management,
Panic
,
Parenting related issues
,
Personality Disorders
,
Phobias
,
Post natal depression
,
Pre-marital counselling
,
Psychosis
,
Relationship Issues
,
Self harm
,
Self-esteem
,
Sexual problems
,
Sleep Disorders
,
Stress Management
, Substance, Suicidal,
Weight Management
Dr Yevgeniy Starodubtsev offers:
Dr Yevgeniy Starodubtsev is qualified to work with:
Adult 18+, Couples, Families, Groups, USA clients
Dr Yevgeniy Starodubtsev
- Psychotherapist & Counselling Psychologist
DCPsych, CPsychol, BSc (Hons), DipHE
"We achieved far more in these sessions [with Yevgeniy] than the 2 years of therapy I had in Luxembourg."
Dr Yevgeniy Starodubtsev is a psychologist and a psychotherapist, as well as a qualified mental health practitioner. He has over 10 years of clinical experience in the diverse mental health settings in the UK and has completed an intensive Doctorate training in Integrative Psychotherapy and Counselling Psychology. His professional positions included working with the world-renowned Eating Disorders Service in the Priory Hospital Roehampton where he has also received additional clinical training in Psychodynamic Group Psychotherapy. He later joined a busy Psychological Therapies Team within a Community Mental Health Service in Oxleas NHS Foundation Trust.
Yevgeniy's approach to therapy is grounded in the psychotherapeutic theory, research and understanding of human development; and honours the depth and integrity of each person's unique experience. Therefore, he will be particularly interested in thinking with you about your experience of distress and the nature of your concerns. His key emphasis is the therapeutic relationship, which can facilitate creative thinking and lead to new insights.
Yevgeniy offers therapy to people with a range of different mental health, emotional and psychological difficulties, including depression and anxiety, as well as to the persons who wish to better understand themselves and their ways of being with others. He works with clients who may also be suffering due to the painful feelings of trauma, loss and separation; have personal and relationship difficulties; struggle to manage their intense emotions; work in the professional and complex situations; and would like to address their challenging experiences.
Yevgeniy works with health insurers, please enquire for more information.
Contact or Enquire for a Session
View All Therapists
Dr Yevgeniy Starodubtsev can help with:
ADHD Adult
, ADHD/ADD Support - Adult, Abortion,
Abuse
, Addiction, Alcohol,
Anger issues
,
Anxiety
, Aspergers, Autism,
Bereavement
,
Bi-polar disorder
,
Body Dysmorphic Disorder
,
Cancer
,
Chronic fatigue / ME
, Depersonalisation / Derealisation, Dermatillomania,
Eating Disorders
,
Fertility
,
Gambling
,
Gender Identity Therapy
, General Health Problems,
LGBT
, Life coaching,
Marriage
,
OCD
,
PTSD
, Pain management,
Panic
,
Parenting related issues
,
Personality Disorders
,
Phobias
,
Post natal depression
,
Pre-marital counselling
,
Psychosis
,
Relationship Issues
,
Self harm
,
Self-esteem
,
Sexual problems
,
Sleep Disorders
,
Stress Management
, Substance, Suicidal,
Weight Management
Dr Yevgeniy Starodubtsev offers:
Dr Yevgeniy Starodubtsev is qualified to work with:
Adult 18+, Couples, Families, Groups, USA clients