Schema therapy was originally created for people who might not have had success with other forms of psychotherapy, or who have been diagnosed with a personality disorder like BPD. But it's also a great choice for anyone who is sensitive, highly emotional, or struggles to trust. 
What is schema therapy?
The idea behind schema therapy is that we are not 'faulty' if we consistently act in ways we regret. We are simply caught in a self-defeating way of perceiving ourselves and others that we learned when growing up.
This 'life trap', or 'schema', can be identified and changed, and we can start, instead, to live out more useful perspectives.
An example of a 'schema'
A common schema is the 'abandonment schema'. If childhood sexual abuse left you feeling flawed, you might constantly sabotage good relationships because you'd rather leave first than go through the pain of being abandoned.
There are actually eighteen identified schemas. Your schema therapist will help you identify which ones are the themes of your life, what caused you to be caught in such patterns, and how to now make different choices for yourself. 
How is schema therapy different than other talk therapies? 
Schema therapy involves a more dependent client-therapist relationship than that of other talking therapies, but one that will always be kept within professional boundaries.
This warm, honest relationship is called 'limited reparenting'. A very supportive connection, it allows you to experience the attachment and trust with another you needed but did not receive as a child.
Take a step towards finally changing your patterns today 
Thinking about embarking on a course of schema therapy sessions in one of our London clinics in the City, at London Bridge, or on Harley Street? Then contact us by phone, or book an initial consultation online now. 
What results can I expect? 
Schema therapy can offer you these benefits:
finally understand why you act the way you do

become less reactive in the face of challenges
feel more in control of your life 

let go of repressed emotions that have been holding you back

improve your relationships with others  

understand your personal needs 

start to trust others and yourself more

feel more confident in who you are. 
Borderline personality disorder treatment 
Schema therapy is shown by research to be very effective for borderline personality disorder (BPD)1. It is also thought to help with several other personality disorders, such as narcissistic personality disorder (NPD). 
What other issues does schema therapy help with? 
Schema therapy can also prove useful if you suffer from the following:
anger issues

anxious attachement

childhood trauma

depression

emotional dysregulation

fear of intimacy

low self-esteem

relationship issues
bad habits
trust problems. 
Changing unhealthy patterns at last – the Harley Therapy™ approach
Ready to work with a talk therapist who really understands your sensitivity and your trust issues?
All our schema therapists have a minimum of ten years postgraduate experience, have trained in not one but several forms of therapy at top UK institutions, and are deeply passionate about what they do. Book a first session now and stop feeling so alone and misunderstood.  
Additional reading 
Footnotes
1Bakos DS, Gallo AE, Wainer R (2015). Systematic review of the clinical effectiveness of schema therapy. Contemp Behav Health Care 1: doi: 10.15761/CBHC.1000104.
View the Experts
How to book your session
Call us now on 0345 474 1724 OR book online
All of our practitioners are qualified and accredited with reputable professional associations for counselling and psychotherapy.
Loading reviews..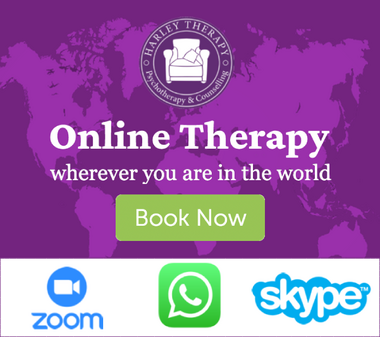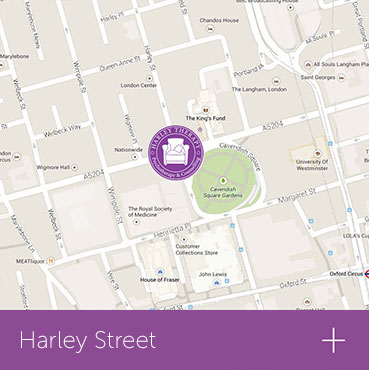 Schema therapy can help with:
anxious attachment 
codependency
emotional dysregulation
fear of intimacy
highly sensitive issues (HSP)
lack of identity 
trust issues. 
What school of psychotherapeutic thought does schema therapy come from?
It combines elements of attachment therapy, cognitive therapy, psychodynamic therapy, and gestalt therapy. 
What is the difference between schema therapy and CBT?
CBT therapy focuses on the cycle between your thoughts, feelings, actions, and moods. The idea with CBT is that by changing one part of this cycle, such as your thoughts or your actions, you then change your moods. Schema therapy does borrow from cognitive therapies the idea that the ways we think and act determine how we feel about ourselves and our lives. But it doesn't see the cycle as arising from just our thinking, but from a maladaptive way of coping we learned as a child that keeps us trapped in a negative pattern. We must identify this 'schema', then work to change it. 
What is the goal of schema therapy?
The main goal is to help you to overcome your self-sabotaging ways of being and lead a happier, more productive life. Schema therapy also aims to help you even if other therapies have failed you.