Jane Robinson - Psychoanalytic Psychotherapist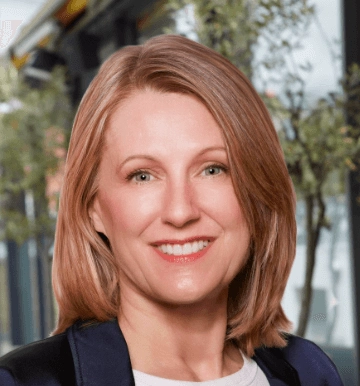 Contact or Enquire for a Session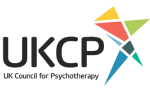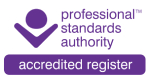 Jane Robinson can help with:
Abortion,
Abuse
, Addiction, Adoption, Alcohol,
Anger issues
, Antisocial personality disorder,
Anxiety
, Attachment Disorder,
Bereavement
,
Bi-polar disorder
,
Boarding school syndrome
,
Body Dysmorphic Disorder
, Bullying,
Cancer
,
Chronic fatigue / ME
, Depersonalisation / Derealisation,
Depression
,
Domestic Violence
,
Eating Disorders
,
Fertility
, Forensic, General Health Problems,
LGBT
,
Menopause
,
Mood Disorders
,
Parenting related issues
,
Personality Disorders
,
Post natal depression
,
Pre-marital counselling
,
Relationship Issues
,
Self harm
,
Self-esteem
,
Sexual problems
,
Stress Management
, Substance
Jane Robinson offers:
Jane Robinson is qualified to work with:
Adult 18+, Older teenager 17, Older teenager 18
Jane Robinson
- Psychoanalytic Psychotherapist
MA Eng Lit (Cambridge), MA Psychoanalysis, MSc Clin Sci Psychoanalytic Psychotherapy
★★★★★  "I was very nervous about coming, and Jane was fantastic she saw exactly what was going on - very grateful"
Jane Robinson is a Psychoanalytic Psychotherapist, registered with the UKCP (United Kingdom Council for Psychotherapy) and the CPJA (Council for Psychoanalysis and Jungian Analysis). She has more than 21 years of clinical experience, both in private practice and as a senior clinician in NHS Psychology Services, where she has had the privilege to work as part of large, interdisciplinary teams. She is a graduate of the University of Cambridge (English) and a post-graduate of the University of Kent (Psychoanalysis). 
As well as her clinical practice, Jane also enjoys teaching and supervision. She has worked as a Senior Supervisor at The Woman's Service in Oxleas Trust, where she trained Clinical Psychologists, and as a Clinical Supervisor to Trainee Doctors in Psychiatry in the NHS. She has also trained counsellors and worked as a consultant to the Samaritans, and to other mental health charities.  
As an experienced clinician, working with many individuals in various settings, Jane has extensive knowledge in the treatment of a range of psychological and emotional disorders. She can help with: anxiety, depression, physical and sexual abuse, eating disorders, anger issues, low self-esteem, PTSD, loss and bereavement, identity problems, relationship difficulties, self-harm, fertility problems, sexual dysfunction, early attachment difficulties, trauma and ADHD. Jane is a specialist in working with Borderline Personality Disorder and sexual abuse.
Jane's training enables her to draw upon Psychoanalytic and Psychodynamic approaches, as well as Humanistic, Attachment, Mentalisation Based Therapy (MBT) and CBT technique. She provides a warm, non-judgemental and confidential therapeutic environment, in which to explore your difficulties and establish a treatment plan that will be specific to your needs, either long term or short-term, dependent upon requirement. She can offer sessions in person, or online via Zoom. 
Jane works with health insurers, please enquire for more information.
What is psychodynamic therapy? Jane Robinson - Psychotherapist
Contact or Enquire for a Session
View All Therapists
Jane Robinson can help with:
Abortion,
Abuse
, Addiction, Adoption, Alcohol,
Anger issues
, Antisocial personality disorder,
Anxiety
, Attachment Disorder,
Bereavement
,
Bi-polar disorder
,
Boarding school syndrome
,
Body Dysmorphic Disorder
, Bullying,
Cancer
,
Chronic fatigue / ME
, Depersonalisation / Derealisation,
Depression
,
Domestic Violence
,
Eating Disorders
,
Fertility
, Forensic, General Health Problems,
LGBT
,
Menopause
,
Mood Disorders
,
Parenting related issues
,
Personality Disorders
,
Post natal depression
,
Pre-marital counselling
,
Relationship Issues
,
Self harm
,
Self-esteem
,
Sexual problems
,
Stress Management
, Substance
Jane Robinson offers:
Jane Robinson is qualified to work with:
Adult 18+, Older teenager 17, Older teenager 18