Contact or Enquire for a Session
Jane Robinson can help with:
Abortion, Abuse, Addiction, Adoption, Alcohol, Anger issues, Anxiety, Antisocial personality disorder, Bereavement, Bi-polar disorder, Bi-sexual, Body Dysmorphic Disorder, Borderline Personality Disorder, Cancer, Chronic fatigue / ME, Depression, Depersonalisation / Derealisation, Eating Disorders, Families, Fertility, Forensic, Gambling, General Health Problems, LGBT, Marriage, Panic, Personality Disorders, Pre-marital counselling, Relationship Issues, Same sex issues, Self harm, Self-esteem, Sexual problems, Sleep Disorders, Stress Management, Substance
Jane Robinson offers:
Psychodynamic, Psychoanalytic, Mentalisation Based Therapy MBT
Jane Robinson is qualified to work with:
Adult 18+
Psychoanalytic Psychotherapist
MA Eng Lit (Cambridge), MA Psychoanalysis, MSc Clin Sci Psychoanalytic Psychotherapy
Jane Robinson is a Psychoanalytic Psychotherapist, registered with the UKCP and the CPJA (Council for Psychoanalysis and Jungian Analysis). She has more than 17 years of clinical experience, both in private practice and as a senior clinician in NHS Mental Health Services. She is a graduate of the University of Cambridge (English) and a post-graduate of Kent University (Psychoanalysis).
Jane has extensive experience in treating a range of psychological and emotional disorders including: anxiety, depression, physical and sexual abuse, eating disorders, anger issues, low self-esteem, loss and bereavement, identity problems and relationship problems. In her NHS practise Jane specialised in working with Borderline Personality Disorder.
Jane is trained to offer open-ended, long-term therapy, as well as time-limited, short-term therapy. She draws upon Psychoanalytic and Psychodynamic approaches, as well as Humanistic, Attachment and Mentalisation Based Therapy. Jane works with individuals, groups and adolescents. She provides a secure and confidential environment in which to explore your difficulties and establish a treatment plan that will be specific to your needs.
Jane is a clinical supervisor at The Woman's Service in Oxleas Trust and is recognised by Psychotherapy training centres as a training therapist and supervisor. She works as an external consultant to a mental health charity and a number of organisations where she advises on training needs and stress management. Jane is a recognised provider with Aviva and Cigna US (not Cigna UK). Jane is a trustee on the board of the charity Protection Against Stalking.
TRUSTED SOURCE

NHS
The NHS (National Health Service) is the UK's government run medical service. Their website is written and reviewed by medical experts.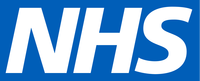 TRUSTED SOURCE

The UK Council for Psychotherapy
The UK Council for Psychotherapy (UKCP) is the UK's leading organisation for psychotherapists and psychotherapeutic counsellors. It regulates and registers trained and trainee counsellors.

TRUSTED SOURCE

The British Association for Counselling and Psychotherapy
The British Association for Counselling and Psychotherapy (BACP) is an association for UK-based counselling professionals. It supports practitioners, enabling them to provide a better service.

TRUSTED SOURCE

The BBC
The British Broadcasting Corporation (BBC) is the UK's national radio and TV broadcaster. It's the world's largest, with 35,402 staff and 28 operating languages.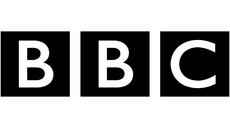 TRUSTED SOURCE

MIND
Mind is a mental health charity covering England and Wales. It offers support to people with mental health problems and lobbies local and national governments.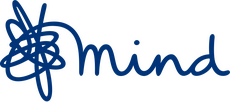 TRUSTED SOURCE

Turning Point
Turning Point is a UK charity and social enterprise which works in the mental health, learning disabilities, substance abuse, criminal justice and employment areas.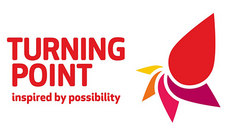 TRUSTED SOURCE

The Mental Health Foundation
The Mental Health Foundation is a UK charity which helps people to understand, protect and improve their mental health.

TRUSTED SOURCE

Young Minds
Young Minds is a UK charity which works to improve the mental health of children and young people by providing appropriate support and resources.

TRUSTED SOURCE

Wikipedia
Wikipedia is an online encyclopaedia that's written and maintained by a global volunteer community. It's the largest-ever reference work and receives 1.7 unique visitors monthly.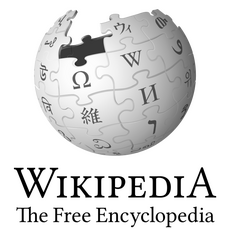 Back
Jane Robinson can help with:
Abortion, Abuse, Addiction, Adoption, Alcohol, Anger issues, Anxiety, Antisocial personality disorder, Bereavement, Bi-polar disorder, Bi-sexual, Body Dysmorphic Disorder, Borderline Personality Disorder, Cancer, Chronic fatigue / ME, Depression, Depersonalisation / Derealisation, Eating Disorders, Families, Fertility, Forensic, Gambling, General Health Problems, LGBT, Marriage, Panic, Personality Disorders, Pre-marital counselling, Relationship Issues, Same sex issues, Self harm, Self-esteem, Sexual problems, Sleep Disorders, Stress Management, Substance
Jane Robinson offers:
Psychodynamic, Psychoanalytic, Mentalisation Based Therapy MBT
Jane Robinson is qualified to work with:
Adult 18+