Michelle Bassam - Psychological Therapist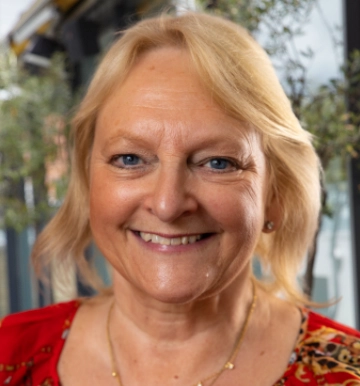 Contact or Enquire for a Session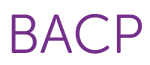 Michelle Bassam can help with:
Abortion,
Abuse
, Addiction, Adoption, Alcohol,
Anger issues
,
Anxiety
, Behavioural issues,
Bereavement
,
Bi-polar disorder
,
Boarding school syndrome
, Bullying,
Cancer
,
Chronic fatigue / ME
, Depersonalisation / Derealisation,
Depression
,
Domestic Violence
,
Erectile Dysfunction
,
Fertility
,
Gender Identity Therapy
, General Health Problems,
LGBT
, Life coaching,
Marriage
,
Menopause
,
OCD
,
PTSD
,
Post natal depression
,
Pre-marital counselling
,
Relationship Issues
,
Self harm
,
Self-esteem
,
Sexual problems
,
Stress Management
, Substance, Suicidal
Michelle Bassam offers:
Michelle Bassam is qualified to work with:
Adult 18+, Couples, Groups, USA clients
Michelle Bassam
- Psychological Therapist
MAPsych & Counselling, DipCBT, DipPsycho-Sexual Therapy, DipPsychodynamic.
"I would recommend [Michelle] without hesitation to anyone looking for a warm, friendly, empathetic and downright excellent counsellor."
Michelle is a seasoned psychological therapist with over 20 years of clinical experience. Her continuous pursuit of knowledge and professional development is a testament to her dedication to meeting the ever-evolving needs of her clients.
Michelle's expertise encompasses a broad range of areas, making her adept at working with individuals and couples on issues such as stress, anxiety, self-esteem, and anger management, as well as more complex conditions like narcissism, depression (including clinical depression), and communication challenges.
She is skilled at working with sensitive topics like multicultural issues, PTSD, loss and bereavement, and various forms of abuse, including sexual and mental. Michelle's understanding of childhood trauma, psycho-sexual problems, and couples' issues, including those in same-sex relationships, further cements her as a versatile therapist.
At the core of Michelle's philosophy is her belief in personal empowerment. She emphasises the importance of her clients finding their voice and autonomy, advocating that therapy is not just a path to wellness but also a valuable commitment to oneself. This ethos is central to her practice, ensuring that clients feel supported in their journey towards self-discovery and healing.
Michelle's approach is tailored to each individual, recognising that therapy is most effective when it aligns with the unique needs and experiences of her clients.
Michelle is available for workshops, talks, media, interviews, and podcasts.
Meet Michelle Bassam - Psychological Therapist
Contact or Enquire for a Session
View All Therapists
Michelle Bassam can help with:
Abortion,
Abuse
, Addiction, Adoption, Alcohol,
Anger issues
,
Anxiety
, Behavioural issues,
Bereavement
,
Bi-polar disorder
,
Boarding school syndrome
, Bullying,
Cancer
,
Chronic fatigue / ME
, Depersonalisation / Derealisation,
Depression
,
Domestic Violence
,
Erectile Dysfunction
,
Fertility
,
Gender Identity Therapy
, General Health Problems,
LGBT
, Life coaching,
Marriage
,
Menopause
,
OCD
,
PTSD
,
Post natal depression
,
Pre-marital counselling
,
Relationship Issues
,
Self harm
,
Self-esteem
,
Sexual problems
,
Stress Management
, Substance, Suicidal
Michelle Bassam offers:
Michelle Bassam is qualified to work with:
Adult 18+, Couples, Groups, USA clients