Contact or Enquire for a Session
Michelle Bassam can help with:
Abortion, Abuse, Addiction, Adoption, Alcohol, Anger issues, Anxiety, Behavioural issues, Bereavement, Bi-polar disorder, Bi-sexual, Borderline Personality Disorder, Bullying, Cancer, Chronic fatigue / ME, Depersonalisation / Derealisation, Depression, Domestic Violence, Families, Fertility, Gender Identity, General Health Problems, LGBT, Life coaching, Marriage, OCD, Post natal depression, Pre-marital counselling, PTSD, Relationship Issues, Same sex issues, Self harm, Self-esteem, Sexual problems, Stress Management, Substance, Suicidal, Menopause
Michelle Bassam offers:
Cognitive Behavioural CBT, Psychodynamic, Psychoanalytic, Integrative, Transactional analysis TA, Humanistic / Person-centred
Michelle Bassam is qualified to work with:
Adult 18+ , Couples , Groups , Older adults , Older teenager 17 , Older teenager 18 , Teenager 14-16 , USA clients
Psychological Therapist
MAPsych & Counselling, DipCBT, DipPsycho-Sexual Therapy, DipPsychodynamic.
Michelle has over 12 years of clinical experience. She works with a wide range of issues including anxiety, panic, stress, anger management, self-esteem, depression, clinical depression, relationship problems, multicultural issues, post-traumatic stress (PTSD), loss and bereavement, abuse (sexual or mental), childhood issues, psycho-sexual problems, couple and marital issues (including same-sex couples).
Michelle has extensive experience in psychosexual therapy, and her combined skills in couples therapy make her an excellent choice for clients seeking assistance with relationship and psychosexual issues.
Michelle draws from Psychodynamic and Psychoanalytic approaches, adapting to the clients' needs. She also works in a Cognitive Behavioral (CBT) format, short to medium term. She has an MA in Psychology and Counselling and a Diploma in Cognitive Behavioural Therapy (CBT). She has further Diplomas in Psychodynamic Counselling, and Psycho-Sexual & Relationship Therapy. 
She works independently within Private Practice, GP Surgeries and at Harley Therapy. She also runs small therapy groups and has lectured in Counselling. Michelle works with couples, individuals and adolescents.
She is available for Telephone Counselling, SKYPE Counselling, Zoom counselling, Facetime Counselling and WhatsApp Video calls. Michelle is experienced in online work and works with many international clients.
Michelle is available for workshops, talks, media, interviews and podcasts.
TRUSTED SOURCE

NHS
The NHS (National Health Service) is the UK's government run medical service. Their website is written and reviewed by medical experts.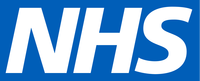 TRUSTED SOURCE

The UK Council for Psychotherapy
The UK Council for Psychotherapy (UKCP) is the UK's leading organisation for psychotherapists and psychotherapeutic counsellors. It regulates and registers trained and trainee counsellors.

TRUSTED SOURCE

The British Association for Counselling and Psychotherapy
The British Association for Counselling and Psychotherapy (BACP) is an association for UK-based counselling professionals. It supports practitioners, enabling them to provide a better service.

TRUSTED SOURCE

The BBC
The British Broadcasting Corporation (BBC) is the UK's national radio and TV broadcaster. It's the world's largest, with 35,402 staff and 28 operating languages.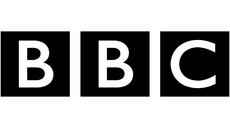 TRUSTED SOURCE

MIND
Mind is a mental health charity covering England and Wales. It offers support to people with mental health problems and lobbies local and national governments.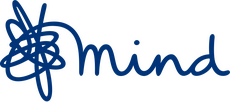 TRUSTED SOURCE

Turning Point
Turning Point is a UK charity and social enterprise which works in the mental health, learning disabilities, substance abuse, criminal justice and employment areas.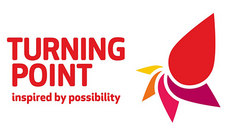 TRUSTED SOURCE

The Mental Health Foundation
The Mental Health Foundation is a UK charity which helps people to understand, protect and improve their mental health.

TRUSTED SOURCE

Young Minds
Young Minds is a UK charity which works to improve the mental health of children and young people by providing appropriate support and resources.

TRUSTED SOURCE

Wikipedia
Wikipedia is an online encyclopaedia that's written and maintained by a global volunteer community. It's the largest-ever reference work and receives 1.7 unique visitors monthly.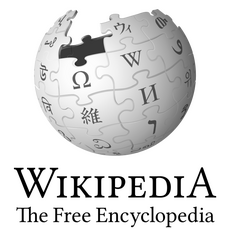 Back
Michelle Bassam can help with:
Abortion, Abuse, Addiction, Adoption, Alcohol, Anger issues, Anxiety, Behavioural issues, Bereavement, Bi-polar disorder, Bi-sexual, Borderline Personality Disorder, Bullying, Cancer, Chronic fatigue / ME, Depersonalisation / Derealisation, Depression, Domestic Violence, Families, Fertility, Gender Identity, General Health Problems, LGBT, Life coaching, Marriage, OCD, Post natal depression, Pre-marital counselling, PTSD, Relationship Issues, Same sex issues, Self harm, Self-esteem, Sexual problems, Stress Management, Substance, Suicidal, Menopause
Michelle Bassam offers:
Cognitive Behavioural CBT, Psychodynamic, Psychoanalytic, Integrative, Transactional analysis TA, Humanistic / Person-centred
Michelle Bassam is qualified to work with:
Adult 18+ , Couples , Groups , Older adults , Older teenager 17 , Older teenager 18 , Teenager 14-16 , USA clients