Contact or Enquire for a Session


Dr Helen Wessels can help with:
Abortion, Abuse, Addiction, Adoption, Alcohol, Anger issues, Anxiety, Attachment Disorder, Behavioural issues, Bereavement, Bi-polar disorder, Bi-sexual, Body Dysmorphic Disorder, Bullying, Cancer, Chronic fatigue / ME, Cross-cultural Issues, Depersonalisation / Derealisation, Depression, Dermatillomania, Disability, Dissociative Disorder, Domestic Violence, Dysthymic Disorder, Eating Disorders, Exposure Therapy, Families, Fertility, Forensic, Gender Identity, General Health Problems, HIV/AIDS, Hypochondriasis, Inner Child Work, Kleptomania, LGBT, Life coaching, Mood Disorders, OCD, Pain management, Panic, Personality Disorders, Phobias, Post natal depression, Psychosis, PTSD, Race and Culture, Relationship Issues, Same sex issues, Schizophrenia, Self-esteem, Sexual problems, Sleep Disorders, Smoking, Social Skills Training, Somatoform Disorders, Spirituality, Stress Management, Substance, Suicidal, Trichotillomania
Dr Helen Wessels offers:
Acceptance and Commitment ACT, Cognitive Behavioural CBT, Dialectical Behavioural DBT, Emotionally Focused Therapy EFT, Integrative, Mindfulness, Schema Focused, Exposure Therapy
Dr Helen Wessels is qualified to work with:
Adult 18+ , Groups , Older adults
Chartered Psychologist and Psychotherapist
PhD, B.S.c, MSc, CPsychol
Dr Helen Wessels is a chartered psychologist and psychotherapist with the British Psychological Society (BPS) and a member of the British Association for Behavioural and Cognitive Psychotherapies (BABCP). She is a state-licensed psychotherapist and registered as a medical practitioner with the Federal Association of National Health Physicians in Germany.
Helen is passionate about enabling people to gain insight and awareness into their thoughts, feelings and behaviour. In her therapeutic work, she focuses on providing a safe, warm and validating environment, while emphasising a structured, collaborative and evidence-based approach. She aims to come to a shared understanding of the origin and perpetuation of one's difficulties, followed by emotional processing and the development of healthy coping strategies. 
At the core of her work lies the therapeutic relationship, which allows for a corrective interpersonal experience due to its non-judgmental, gentle, and containing nature. Helen uses an integrative approach in therapy, tailored to her clients´ needs. She combines Cognitive Behavioural Therapy (CBT) and third wave CBT such as Schema Therapy, Acceptance and Commitment Therapy (ACT), and Dialectical Behavioural Therapy (DBT) with elements of Emotion-Focused Therapy (EFT), and Trauma Therapy.
Helen offers comprehensive expertise in clinical psychology and psychotherapy, supported by 13 years of university education, clinical research, and post-graduate qualifications. She obtained a doctorate in the field of early psychological intervention in schizophrenia, and she holds a Bachelor's and Master's degree in Psychology (German title: Diplom-Psychologin). Additionally, she completed a post-graduate degree in CBT, comprising of three years of full-time training, and received additional training in Schema Therapy and EFT in Germany, Shanghai, and Toronto. 
Helen has over 9 years of work experience in the clinical field of mental health. She worked in both a hospital setting and private practice, providing single and group psychotherapy to in and out-patients aged 18 and above. 
As a psychologist and psychotherapist, she is experienced in treating a wide spectrum of mental conditions including but not limited to depression, anxiety disorders, obsessive-compulsive disorder, personality disorders, (complex) posttraumatic stress disorder, schizophrenia, eating disorders, and occupational burnout. 
Having previously practiced in Germany and Shanghai, she is acquainted with cross-cultural adjustments and challenges from clients of various nationalities and cultural backgrounds. 
In addition to her therapeutic work, she has published in medical journals, including Early Intervention in Psychiatry, European Child & Adolescent Psychiatry, and the German psychiatric journal Psychiatrische Praxis, and has taught clinical practice for a family medicine fellowship program in Shanghai. 
Helen offers individual therapy for adults in English and German.
TRUSTED SOURCE

NHS
The NHS (National Health Service) is the UK's government run medical service. Their website is written and reviewed by medical experts.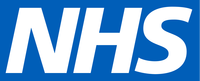 TRUSTED SOURCE

The UK Council for Psychotherapy
The UK Council for Psychotherapy (UKCP) is the UK's leading organisation for psychotherapists and psychotherapeutic counsellors. It regulates and registers trained and trainee counsellors.

TRUSTED SOURCE

The British Association for Counselling and Psychotherapy
The British Association for Counselling and Psychotherapy (BACP) is an association for UK-based counselling professionals. It supports practitioners, enabling them to provide a better service.

TRUSTED SOURCE

The BBC
The British Broadcasting Corporation (BBC) is the UK's national radio and TV broadcaster. It's the world's largest, with 35,402 staff and 28 operating languages.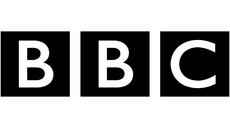 TRUSTED SOURCE

MIND
Mind is a mental health charity covering England and Wales. It offers support to people with mental health problems and lobbies local and national governments.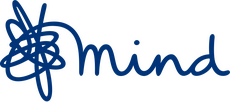 TRUSTED SOURCE

Turning Point
Turning Point is a UK charity and social enterprise which works in the mental health, learning disabilities, substance abuse, criminal justice and employment areas.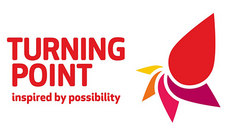 TRUSTED SOURCE

The Mental Health Foundation
The Mental Health Foundation is a UK charity which helps people to understand, protect and improve their mental health.

TRUSTED SOURCE

Young Minds
Young Minds is a UK charity which works to improve the mental health of children and young people by providing appropriate support and resources.

TRUSTED SOURCE

Wikipedia
Wikipedia is an online encyclopaedia that's written and maintained by a global volunteer community. It's the largest-ever reference work and receives 1.7 unique visitors monthly.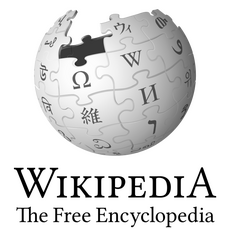 Back
Dr Helen Wessels can help with:
Abortion, Abuse, Addiction, Adoption, Alcohol, Anger issues, Anxiety, Attachment Disorder, Behavioural issues, Bereavement, Bi-polar disorder, Bi-sexual, Body Dysmorphic Disorder, Bullying, Cancer, Chronic fatigue / ME, Cross-cultural Issues, Depersonalisation / Derealisation, Depression, Dermatillomania, Disability, Dissociative Disorder, Domestic Violence, Dysthymic Disorder, Eating Disorders, Exposure Therapy, Families, Fertility, Forensic, Gender Identity, General Health Problems, HIV/AIDS, Hypochondriasis, Inner Child Work, Kleptomania, LGBT, Life coaching, Mood Disorders, OCD, Pain management, Panic, Personality Disorders, Phobias, Post natal depression, Psychosis, PTSD, Race and Culture, Relationship Issues, Same sex issues, Schizophrenia, Self-esteem, Sexual problems, Sleep Disorders, Smoking, Social Skills Training, Somatoform Disorders, Spirituality, Stress Management, Substance, Suicidal, Trichotillomania
Dr Helen Wessels offers:
Acceptance and Commitment ACT, Cognitive Behavioural CBT, Dialectical Behavioural DBT, Emotionally Focused Therapy EFT, Integrative, Mindfulness, Schema Focused, Exposure Therapy
Dr Helen Wessels is qualified to work with:
Adult 18+ , Groups , Older adults