Dr Catherine Athanasiadou-Lewis - Principal Counselling Psychologist and Psychotherapist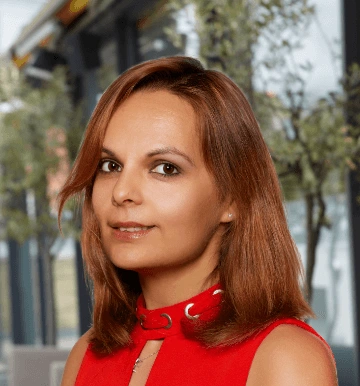 Contact or Enquire for a Session


Dr Catherine Athanasiadou-Lewis can help with:
ADHD Adult
, ADHD/ADD Support - Adult, Abortion,
Abuse
, Addiction, Adoption, Alcohol,
Anxiety
,
Bereavement
,
Bi-polar disorder
,
Body Dysmorphic Disorder
,
Cancer
,
Chronic fatigue / ME
, Depersonalisation / Derealisation,
Depression
, Dermatillomania,
Eating Disorders
,
Erectile Dysfunction
,
Fertility
,
Gambling
, General Health Problems, Inner Child Work, Kleptomania,
LGBT
,
Marriage
,
Mood Disorders
,
OCD
,
PTSD
, Pain management,
Personality Disorders
,
Phobias
,
Post natal depression
,
Pre-marital counselling
,
Race and Culture
,
Relationship Issues
,
Selective mutism
,
Self harm
,
Self-esteem
,
Sexual problems
,
Sleep Disorders
, Smoking,
Somatoform Disorders
, Spirituality,
Stress Management
, Substance, Suicidal,
Weight Management
Dr Catherine Athanasiadou-Lewis offers:
Acceptance and Commitment Therapy (ACT)
, Attachment / Relational,
CBT Therapy
,
DIT
, Emotionally Focused Therapy EFT,
Existential Therapy
, Exposure Therapy,
Integrative Therapy
,
Mentalisation Based Therapy MBT
,
Person Centred Counselling
, Phenomenological Therapy,
Psychoanalytic Therapy
,
Psychodynamic Therapy
, Report writing, Schema Focused, Transference Focused Psychotherapy
Dr Catherine Athanasiadou-Lewis is qualified to work with:
Adult 18+, Couples, Older teenager 18, Supervisor, USA clients
Dr Catherine Athanasiadou-Lewis
- Principal Counselling Psychologist and Psychotherapist
BSc; MSc; MSc; PGDip; PGDip CBT; PGCert Ed; DPsych; Post-Doc CNeuro
"Dr. Catherine Lewis is truly a remarkable psychologist. She helped me so much"
Dr Catherine Lewis is a Principal Counselling Psychologist and a specialist psychotherapist. She is an Associate Fellow of the British Psychological Society, an HCPC practitioner Psychologist, a BABCP accredited Cognitive Behavioural Psychotherapist, a trained Dynamic Interpersonal Therapist, a trained EFT Couples therapist and a Fellow of the Higher Education Academy.
Catherine has over 20 years of experience in the mental health sector, holding senior roles in the NHS in primary care and in specialist services. As a Lead Psychologist in the NHS, she practices in the area of substance misuse and Forensics, where she offers training and consultation. She has a wealth of experience in a broad range of clinical presentations including depression and mood disorders, anxiety disorders, complex trauma and PTSD, eating disorders, sexual problems, addictions, medically unexplained symptoms, functional neurological disorders and cognitive impairment.
Academically, Catherine holds a Principal Lecturer post in Clinical Psychology  and she also Convenes a new programme at the University of Roehampton funded by NHS England, that aims to expand the provision of relational therapies in the NHS.Catherine has taught, supervised and trained psychologists  for many years at  post-graduate and doctoral levels.
In Harley Therapy, Catherine offers a variety of evidence-based treatments carefully organised around  the individual needs of her clients. Her clinical work  is informed by psychodynamic and relational principles whilst encompassing cognitive-behavioural interventions in an pluralistic manner that  corresponds to her clients' unique  needs. 
Catherine is particularly interested in mood and anxiety disorders (panic, OCD, illness anxiety), sexuality, eating disorders, psychosomatic illness, addictions, life transitions, relational problems, medically unexplained symptoms, brain injury, trauma and issues around identity and sense of self. 
She offers individual long term psychodynamic and integrative therapy, short term cognitive behavioural therapy (CBT), Dynamic Interpersonal Therapy (DIT), as well as relational psychotherapy for couples. Catherine is also trained to conduct neuropsychological screening for cognitive impairment.
Catherine's approach to treatment is driven by research outcomes whilst relying heavily on clients' subjective needs and self-defined goals, within a respectful, inclusive and empowering therapeutic environment. Continuously inspired by the multilayered realms of the human psyche, she is an active researcher with various papers in the areas of psychotherapy and psychopathology. 
Catherine works with health insurers, please enquire for more information.

Contact or Enquire for a Session
View All Therapists
Dr Catherine Athanasiadou-Lewis can help with:
ADHD Adult
, ADHD/ADD Support - Adult, Abortion,
Abuse
, Addiction, Adoption, Alcohol,
Anxiety
,
Bereavement
,
Bi-polar disorder
,
Body Dysmorphic Disorder
,
Cancer
,
Chronic fatigue / ME
, Depersonalisation / Derealisation,
Depression
, Dermatillomania,
Eating Disorders
,
Erectile Dysfunction
,
Fertility
,
Gambling
, General Health Problems, Inner Child Work, Kleptomania,
LGBT
,
Marriage
,
Mood Disorders
,
OCD
,
PTSD
, Pain management,
Personality Disorders
,
Phobias
,
Post natal depression
,
Pre-marital counselling
,
Race and Culture
,
Relationship Issues
,
Selective mutism
,
Self harm
,
Self-esteem
,
Sexual problems
,
Sleep Disorders
, Smoking,
Somatoform Disorders
, Spirituality,
Stress Management
, Substance, Suicidal,
Weight Management
Dr Catherine Athanasiadou-Lewis offers:
Acceptance and Commitment Therapy (ACT)
, Attachment / Relational,
CBT Therapy
,
DIT
, Emotionally Focused Therapy EFT,
Existential Therapy
, Exposure Therapy,
Integrative Therapy
,
Mentalisation Based Therapy MBT
,
Person Centred Counselling
, Phenomenological Therapy,
Psychoanalytic Therapy
,
Psychodynamic Therapy
, Report writing, Schema Focused, Transference Focused Psychotherapy
Dr Catherine Athanasiadou-Lewis is qualified to work with:
Adult 18+, Couples, Older teenager 18, Supervisor, USA clients