Contact or Enquire for a Session


Dr Maria Vella can help with:
Abuse, Adoption, Anger issues, Anxiety, Bereavement, Bi-polar disorder, Bi-sexual, Borderline Personality Disorder, Bullying, Cancer, Chronic fatigue / ME, Depersonalisation / Derealisation, Depression, Eating Disorders, Families, Fertility, Gender Identity, General Health Problems, LGBT, Life coaching, Marriage, OCD, Pain management, Parenting related issues, Personality Disorders, Phobias, Post natal depression, Pre-marital counselling, PTSD, Relationship Issues, Same sex issues, Self harm, Self-esteem, Sexual problems, Smoking, Somatoform Disorders, Stress Management, Suicidal
Dr Maria Vella offers:
Integrative, Attachment / Relational, Existential, Humanistic / Person-centred, Mentalisation Based Therapy MBT, Psychoanalytic, Psychodynamic
Dr Maria Vella is qualified to work with:
Adult 18+ , Couples , Older adults , USA clients
Psychologist in Psychotherapy
BPsy (Hons), MA, Post-MA Dip Ex-Phen Psych, PhD CPsychol, BPS (Accred), AFBPsS, HCPC Reg
Dr Maria Vella is a Psychologist in Psychotherapy with twenty years of clinical experience, practising in London and abroad. Maria obtained her Bachelor's and  Master's degrees in psychology with a post-MA Diploma in Existential-Phenomenological psychotherapy. She has carried out considerable research specifically studying what renders clinical work therapeutic. This led her to obtain a PhD in psychotherapy. 
Maria works integratively, bringing together the strengths of the Psychoanalytic, Humanistic-Existential, Compassionate-focussed and Cognitive-Behavioural approaches. This gives her the flexibility to offer a bespoke service paying special attention to the particular needs of the individual she would be working with. She also takes into consideration the transcultural aspect in psychotherapy given that she has practised in different countries and worked with people from allover the world. 
The areas in which Maria specialises include complex anxiety issues and stress, clinical depression, anger management, low self-esteem, multicultural issues, trauma, Post-Traumatic Stress Disorder, disorders emanating from childhood, loss, help with bereavement and the occasional stuckness in mourning, sexual and psychological abuse, and psychosexual problems. Given her existential-phenomenological training, she helps people to face meaninglessness, isolation and lack of purpose in life, especially those triggered by stressful events and life transitions. Maria works with couples presenting with relational issues and infidelity. She also practises coaching and helps people with their vocational discernment. 
Over the years she has worked for a number of organisations including the National Health Service, London's Westminster MIND, Women's organisations and Drug and Alcohol Rehabilitation Services. She also works in academia, lecturing in psychology and psychotherapy. 
Maria conducts Skype and FaceTime psychotherapy and has an international clientele. She is chartered with the British Psychological Society, is an Associate Fellow of the BPS and is registered with the Health and Care Professions Council.
TRUSTED SOURCE

NHS
The NHS (National Health Service) is the UK's government run medical service. Their website is written and reviewed by medical experts.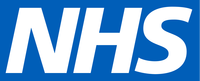 TRUSTED SOURCE

The UK Council for Psychotherapy
The UK Council for Psychotherapy (UKCP) is the UK's leading organisation for psychotherapists and psychotherapeutic counsellors. It regulates and registers trained and trainee counsellors.

TRUSTED SOURCE

The British Association for Counselling and Psychotherapy
The British Association for Counselling and Psychotherapy (BACP) is an association for UK-based counselling professionals. It supports practitioners, enabling them to provide a better service.

TRUSTED SOURCE

The BBC
The British Broadcasting Corporation (BBC) is the UK's national radio and TV broadcaster. It's the world's largest, with 35,402 staff and 28 operating languages.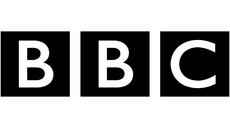 TRUSTED SOURCE

MIND
Mind is a mental health charity covering England and Wales. It offers support to people with mental health problems and lobbies local and national governments.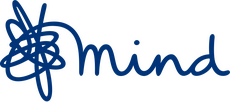 TRUSTED SOURCE

Turning Point
Turning Point is a UK charity and social enterprise which works in the mental health, learning disabilities, substance abuse, criminal justice and employment areas.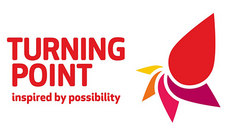 TRUSTED SOURCE

The Mental Health Foundation
The Mental Health Foundation is a UK charity which helps people to understand, protect and improve their mental health.

TRUSTED SOURCE

Young Minds
Young Minds is a UK charity which works to improve the mental health of children and young people by providing appropriate support and resources.

TRUSTED SOURCE

Wikipedia
Wikipedia is an online encyclopaedia that's written and maintained by a global volunteer community. It's the largest-ever reference work and receives 1.7 unique visitors monthly.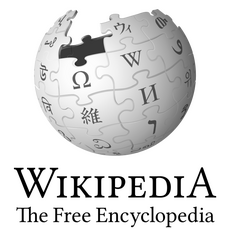 Back
Dr Maria Vella can help with:
Abuse, Adoption, Anger issues, Anxiety, Bereavement, Bi-polar disorder, Bi-sexual, Borderline Personality Disorder, Bullying, Cancer, Chronic fatigue / ME, Depersonalisation / Derealisation, Depression, Eating Disorders, Families, Fertility, Gender Identity, General Health Problems, LGBT, Life coaching, Marriage, OCD, Pain management, Parenting related issues, Personality Disorders, Phobias, Post natal depression, Pre-marital counselling, PTSD, Relationship Issues, Same sex issues, Self harm, Self-esteem, Sexual problems, Smoking, Somatoform Disorders, Stress Management, Suicidal
Dr Maria Vella offers:
Integrative, Attachment / Relational, Existential, Humanistic / Person-centred, Mentalisation Based Therapy MBT, Psychoanalytic, Psychodynamic
Dr Maria Vella is qualified to work with:
Adult 18+ , Couples , Older adults , USA clients