Have you or a member of your family not been themselves since a head injury, illness, or advancement of a neurological disorder? Or are there neurological symptoms, but doctors can't find a physical reason? And you want to talk to someone who understands? 
What is neuropsychiatry? 
Neuropsychiatry is the interface of neurology and psychiatry. It diagnoses and treats cerebral disorders that also cause psychological symptoms, such as dementia. 
It also deals with conditions where there are neurological symptoms, but no known cause, such as conversion disorder (physical illness that doctors can't find the cause of). 
Psychiatry looks at how the outside world affects you, such as your environments and experiences. Neuropsychiatry also considers your 'inside' world. How are your genes and neurons affecting your thoughts, moods, and behaviours?
How does neuropsychiatry help you and your family?
At Harley TherapyTM we understand how disorientating a neuropsychiatric issue can be for you and your family. Working with a highly experienced psychiatrist can mean your worries finally feel heard and understood. As well as longed for clarity on what you are dealing with, neuropsychiatry also provides a way forward in the form of a treatment plan, which can include referrals to further health care providers. 
What are neuropsychiatric disorders?
Cerebral conditions that are considered neuropsychiatric disorders include:
brain injury/ post concussional syndrome

 

chronic degenerative disorders (multiple sclerosis, Parkinson's, Huntington's)
dementia
epilepsy
encephalitis and other CNS infections
Tourette's syndrome
stroke.
Other diagnoses that involve neurological symptoms without known cause include:
conversion disorder (or 'functional neurological disorder') 
chronic fatigue syndrome (CFS). 
Neuropsychiatry at Harley Therapy™, London
After assessment, your neuropsychiatrist will devise a treatment plan. This can involve medication and further sessions, as well as referral to other health professionals, like occupational therapists and psychotherapists. 
At Harley Therapy we pride ourselves on offering you:
experts with years of experience including within the NHS who have trained at top institutions
well-appointed London Harley Street offices  
access to a network of further health care providers including counselling psychologists 
quick turnaround on medico-legal reports
excellent patient reviews. 
Dr Naresh Buttan


Private adult psychiatrist London

Dr. Naresh K. Buttan is a general adult psychiatrist with 15+ years of experience. He previously served as the director for higher training in general adult and old age psychiatry at Health Education England. His special interests include neurobiology, transcultural psychiatry, migration and mental health, post-traumatic shock disorder (PTSD), epigenetics in schizophrenia and bipolar mood disorders, and mental health laws. (See his extended profile here.)

He is available to assess and advise patients between the ages of 18 to 65 on the psychiatric symptoms of the following:
post concussional syndrome, head injury 
epilepsy 
CNS infections such as HIV, HepB/HepC and encephalitis
chronic degenerative disorders such as multiple sclerosis, Parkinson's, Huntington's disease 
CVAs/ stroke/ space occupying lesions
general medical conditions such as substance abuse.  
Your initial 50-minute session will explore generic psychiatric assessment and the impact of neuropsychiatric conditions. You will need to bring all of your relevant medical reports and documentation with you, as well as sending these ahead of your session.
Should you require further assessments, such as the Luria Nebraska Battery or ACE III, these will require an additional 60 to 90 minute appointment. Assessments that cannot be undertaken at Harley Therapy, such as imaging studies, will be referred elsewhere. 
Time to feel more yourself again?
Call us now to make an appointment with a neuropsychiatrist on Harley Street in central London. You can also register your interest via our online booking form.
Further reading 
View the Experts
How to book your session
Call us now on 0345 474 1724 OR book online
All of our practitioners are qualified and accredited with reputable professional associations for counselling and psychotherapy.
Loading reviews..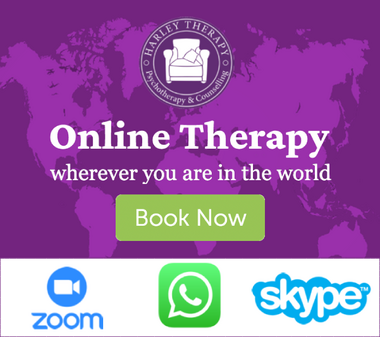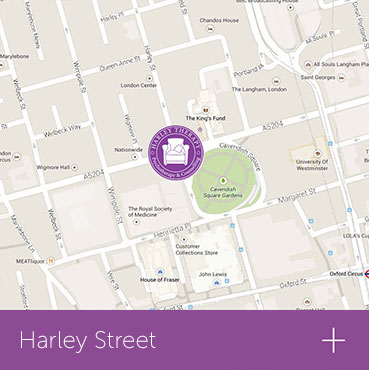 Neuropsychiatry can help with:
Alzheimer's 
brain injury
conversion disorder
dementia
Parkinson's disease 
Tourette syndrome.  
Dr Naresh Buttan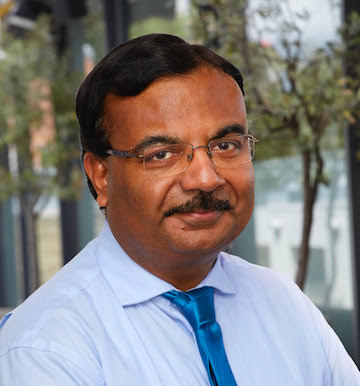 What are examples of neuropsychiatric disorders?
Neuropsychiatric disorders include medical conditions that can affect your emotions and behaviours, such as dementia, epilepsy, stroke, brain injury and concussion. Or it could be that you have symptoms of an illness but there is no known cause, and doctors suspect there might be a psychiatric link. This includes things like conversion disorder, now more accurately called 'dissociative neurological symptom disorder', where you have serious physical symptoms such as paralysis but without medical cause. 
Are anxiety and depression neuropsychiatric disorders?
You could argue that they are 'neuropsychiatric', as they both affect our brains and have physical symptoms. But all forms of mental illness tend to also affect our body, even if just with exhaustion. And 'neuropsychiatric disorders' more accurately describes conditions that cause damage to the nervous system (dementia, epilepsy, Tourette's, brain injury) or with very serious physical symptoms without known medical cause (conversion disorder where some people even have paralysis or are bedridden). These differences aside, a neuropsychiatrist who treats neuropsychiatric disorders will first be trained in general psychiatry. So they will also be able to treat general mental health issues like depression and anxiety, which often occur alongside more serious neuropsychiatric issues. 
What is the difference between a psychiatrist and a neuropsychiatrist?
A neuropsychiatrist would have done the training to be a general psychiatrist and then decided to specialise in neuropsychiatric disorders. This can mean an additional MSc in neuropsychiatry. So they will know how to do all the things a general psychiatrist does, but can also do things like read brain scans and carry out specialised testing for brain issues.