Neuropsychiatry London
Haven't been yourself since a head injury, illness, or the advancement of a neurological disorder? Or have neurological symptoms, but doctors can't find a physical reason? And you want to talk to someone who can help? A neuropsychiatrist is for you. 
What is neuropsychiatry? 
Neuropsychiatry is the interface of neurology and psychiatry. It diagnoses and treats cerebral disorders that also cause psychological symptoms. An example is someone with dementia who is suddenly moody or paranoid.
It also deals with conditions where there are neurological symptoms, but no known neurological or physiological cause. This includes conversion disorder, where extreme stress or depression causes physical problems like vision issues or paralysis. 
Psychiatry looks at how the outside world affects you -- your environments and experiences. Neuropsychiatry also considers your 'inside' world. How are your genes and neurons affecting your thoughts, moods, and behaviours?
What are neuropsychiatric disorders?
Cerebral conditions that are considered neuropsychiatric disorders include:
brain injury

dementia
encephalitis
multiple sclerosis
Parkinson's disease
Tourette's syndrome
stroke.
Other diagnoses that involve neurological symptoms without known cause include:
conversion disorder (or 'functional neurological disorder') 
chronic fatigue syndrome (CFS). 
Neuropsychiatry at Harley Therapy™ London
After assessment, your neuropsychiatrist will devise a treatment plan. This can involve medication and further sessions, as well as referral to other health professionals, like occupational therapists and psychotherapists. 
At Harley Therapy we pride ourselves on offering you:
experts with years of experience who trained at top institutions
well-appointed London Harley Street offices  
access to a network of further health care providers including counselling psychologists 
quick turnaround on medico-legal reports
excellent patient reviews. 
Dr Naresh Buttan


Private adult psychiatrist London

Dr. Naresh K. Buttan is a general adult psychiatrist with 15+ years of experience. Previously the Director for Higher Training in General Adult and Old Age Psychiatry at Health Education England, his special interests include neurobiology, transcultural psychiatry, migration and mental health, post-traumatic shock disorder (PTSD), epigenetics in schizophrenia and bipolar mood disorders, and mental health laws. (See his extended profile here.)

He is available to assess and advise patients between the ages of 18 to 65 on the psychiatric symptoms of the following:
post concussional syndrome, head injury 
epilepsy 
CNS infections such as HIV, HepB/HepC and encephalitis
chronic degenerative disorders such as multiple sclerosis, Parkinson's, Huntington's disease 
CVAs/ stroke/ space occupying lesions
general medical conditions such as substance abuse.  
Your initial 50-minute session will explore generic psychiatric assessment and the impact of neuropsychiatric conditions. You will need to bring all of your relevant medical reports and documentation with you, as well as sending these ahead of your session.
Should you require further assessments, such as the Luria Nebraska Battery or ACE III, these will require an additional 60 to 90 minute appointment. Assessments that cannot be undertaken at Harley Therapy, such as imaging studies, will be referred elsewhere. 
Time to feel more yourself again?
Call us now to make an appointment with a neuropsychiatrist on Harley Street in central London. You can also register your interest via our online booking form.  
TRUSTED SOURCE

NHS
The NHS (National Health Service) is the UK's government run medical service. Their website is written and reviewed by medical experts.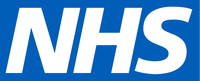 TRUSTED SOURCE

The UK Council for Psychotherapy
The UK Council for Psychotherapy (UKCP) is the UK's leading organisation for psychotherapists and psychotherapeutic counsellors. It regulates and registers trained and trainee counsellors.
TRUSTED SOURCE

The British Association for Counselling and Psychotherapy
The British Association for Counselling and Psychotherapy (BACP) is an association for UK-based counselling professionals. It supports practitioners, enabling them to provide a better service.

TRUSTED SOURCE

The BBC
The British Broadcasting Corporation (BBC) is the UK's national radio and TV broadcaster. It's the world's largest, with 35,402 staff and 28 operating languages.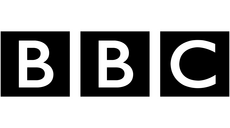 TRUSTED SOURCE

MIND
Mind is a mental health charity covering England and Wales. It offers support to people with mental health problems and lobbies local and national governments.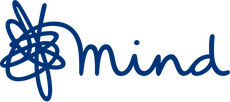 TRUSTED SOURCE

Turning Point
Turning Point is a UK charity and social enterprise which works in the mental health, learning disabilities, substance abuse, criminal justice and employment areas.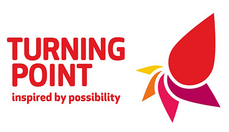 TRUSTED SOURCE

The Mental Health Foundation
The Mental Health Foundation is a UK charity which helps people to understand, protect and improve their mental health.

TRUSTED SOURCE

Young Minds
Young Minds is a UK charity which works to improve the mental health of children and young people by providing appropriate support and resources.

TRUSTED SOURCE

Wikipedia
Wikipedia is an online encyclopaedia that's written and maintained by a global volunteer community. It's the largest-ever reference work and receives 1.7 unique visitors monthly.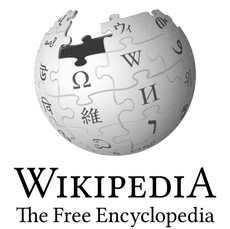 How to book your session
Call us now on 0345 474 1724 OR
All of our practitioners are qualified and accredited with reputable professional associations for counselling and psychotherapy.

CITE THIS PAGE