Dr James Davies - Psychotherapist
Contact or Enquire for a Session

Dr James Davies can help with:
Abortion, Abuse, Addiction, ADHD/ADD Support - Adult (Therapist/Maria Daves), Adoption, Alcohol, Anger issues, Anxiety, Aspergers, Attachment Disorder, Bereavement, Bi-polar disorder, Bullying, Cancer, Cross-cultural Issues, Depersonalisation / Derealisation, Depression, Disability, Dissociative Disorder, Domestic Violence, Dysthymic Disorder, Families, Fertility, Gambling, General Health Problems, HIV/AIDS, Hypochondriasis, Internet Addiction, Kleptomania, OCD, Pain management, Panic, Parenting related issues, Personality Disorders, Phobias, Post natal depression, Pre-marital counselling, Psychosis, Relationship Issues, Same sex issues, Schizophrenia, Self harm, Self-esteem, Sexual problems, Sleep Disorders, Smoking, Somatoform Disorders, Spirituality, Sports Psychology, Stress Management, Suicidal, Weight Management
Dr James Davies offers:
Humanistic / Person-centred, Integrative, Psychodynamic, Attachment / Relational, Existential, Phenomenological Therapy, Psychoanalytic, Schema Focused, Solution Focused
Dr James Davies is qualified to work with:
Adult 18+ , Groups , Older adults , Supervisor
Dr James Davies
- Psychotherapist
BA, MA, M.Ed, MSc, PhD
Dr James Davies qualified as an adult psychotherapist in 2006. For over 20 years he has worked in various mental health settings as a psychotherapist, researcher and university lecturer, including in the NHS and for Mind. He holds a doctorate from the University of Oxford.
He is an internationally respected bestselling author, having written four books on issues relating to psychotherapy, psychological distress and psychiatry.
James is a skilled Psychotherapist and an accredited member of the United Kingdom Council for Counselling and Psychotherapy (UKCP). He works with a range of emotional problems including depression, anxiety, work-related stress, self harm, relationship difficulties, issues with self-esteem and self-value, eating problems, panic, anger, eating issues, traumatic experiences, abuse, psychosis and bipolar. He provides both short and long-term therapy. 
James is an educator and has been an adviser to the UK Government & Public Health England. He co-founded the All Party Parliamentary Group for Prescribed Drug Dependence and has worked closely with all the major psychotherapy accrediting bodies (including BACP, UKPC and the British Psychological Society). As Associate Professor of Psychology at the University of Roehampton, James has also taught, supervised and trained psychological therapists for over 10 years at both masters and doctoral levels.
James is highly committed to his psychotherapeutic work, and offers a warm, non-judgemental and confidential therapeutic environment. His psychotherapeutic approach is integrative, drawing upon humanistic and psychodynamic traditions. He works collaboratively and empathetically with all his clients to ensure that psychotherapy meets their unique needs.
TRUSTED SOURCE

NHS
The NHS (National Health Service) is the UK's government run medical service. Their website is written and reviewed by medical experts.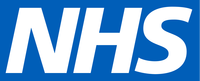 TRUSTED SOURCE

The UK Council for Psychotherapy
The UK Council for Psychotherapy (UKCP) is the UK's leading organisation for psychotherapists and psychotherapeutic counsellors. It regulates and registers trained and trainee counsellors.

TRUSTED SOURCE

The British Association for Counselling and Psychotherapy
The British Association for Counselling and Psychotherapy (BACP) is an association for UK-based counselling professionals. It supports practitioners, enabling them to provide a better service.

TRUSTED SOURCE

The BBC
The British Broadcasting Corporation (BBC) is the UK's national radio and TV broadcaster. It's the world's largest, with 35,402 staff and 28 operating languages.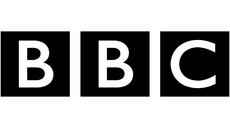 TRUSTED SOURCE

MIND
Mind is a mental health charity covering England and Wales. It offers support to people with mental health problems and lobbies local and national governments.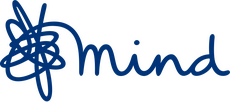 TRUSTED SOURCE

Turning Point
Turning Point is a UK charity and social enterprise which works in the mental health, learning disabilities, substance abuse, criminal justice and employment areas.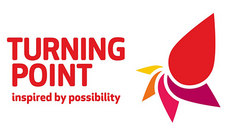 TRUSTED SOURCE

The Mental Health Foundation
The Mental Health Foundation is a UK charity which helps people to understand, protect and improve their mental health.

TRUSTED SOURCE

Young Minds
Young Minds is a UK charity which works to improve the mental health of children and young people by providing appropriate support and resources.

TRUSTED SOURCE

Wikipedia
Wikipedia is an online encyclopaedia that's written and maintained by a global volunteer community. It's the largest-ever reference work and receives 1.7 unique visitors monthly.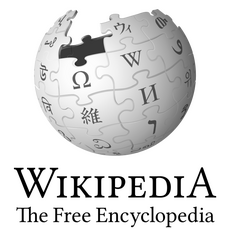 Back
Dr James Davies can help with:
Abortion, Abuse, Addiction, ADHD/ADD Support - Adult (Therapist/Maria Daves), Adoption, Alcohol, Anger issues, Anxiety, Aspergers, Attachment Disorder, Bereavement, Bi-polar disorder, Bullying, Cancer, Cross-cultural Issues, Depersonalisation / Derealisation, Depression, Disability, Dissociative Disorder, Domestic Violence, Dysthymic Disorder, Families, Fertility, Gambling, General Health Problems, HIV/AIDS, Hypochondriasis, Internet Addiction, Kleptomania, OCD, Pain management, Panic, Parenting related issues, Personality Disorders, Phobias, Post natal depression, Pre-marital counselling, Psychosis, Relationship Issues, Same sex issues, Schizophrenia, Self harm, Self-esteem, Sexual problems, Sleep Disorders, Smoking, Somatoform Disorders, Spirituality, Sports Psychology, Stress Management, Suicidal, Weight Management
Dr James Davies offers:
Humanistic / Person-centred, Integrative, Psychodynamic, Attachment / Relational, Existential, Phenomenological Therapy, Psychoanalytic, Schema Focused, Solution Focused
Dr James Davies is qualified to work with:
Adult 18+ , Groups , Older adults , Supervisor