Looking to try a long-term psychotherapy, but can't decide what type is right for you? Wish you could try several approaches, or worry one type alone wouldn't be sufficient for the issues you are facing?  Integrative therapy is a strong option.
What is integrative therapy and how does it work?
Integrative therapy combines a variety of psychotherapeutic approaches and tools together to best help your issues. 
Your integrative therapist will be trained in several different types of counselling and psychotherapy that can include psychoanalytical, humanistic, and cognitive behavioural therapies, as well as tools like mindfulness. 
The integrative approach is also about integrating you as a person. How are your thoughts, emotions, and behaviours, as well as physical and spiritual health, combining or clashing? What could help you feel more balanced? The aim of the integrative approach is not to 'change' you, but to see you become the best version of who you already are.
What can I expect from a session? 
Your integrative therapist at Harley Therapy™ will take a very thorough assessment and make sure they know you and your issues well before deciding on the best way forward. Depending on what approaches you together decide to work with, your therapy can include talking about your past, reflecting on your desired future, practical exercises to balance your thinking, and tools like body awareness and visualisation.
Note that despite your sessions involving different approaches, they will still have an overall structure and cohesiveness that works to support you and ensure progress. 
What results can I expect? 
Integrative counselling and psychotherapy can help you to:  
understand the root cause of your issues and challenges
recognise what triggers your unhelpful behaviours
try new behaviours that bring better results in life and relationships
move beyond limitations you thought you had
feel more balanced within and about your life in general
set goals you feel good about
reach greater potential of mind, body and spirit
begin to approach life in a more open and available way.
Our welcoming central London clinics 
We offer integrative therapy at three central London locations. As well as our main Harley Street, W1 clinic, we also have rooms at London Bridge (SE1) and accessible therapy rooms near Liverpool Street (EC2).
If you're unable, or prefer not to come for therapy in person, online therapy is another way to seek support from an accredited therapist with Harley Therapy. All therapists offer online therapy sessions using platforms such as Skype, Facetime, Zoom, etc. All therapy sessions last for 50 minutes and our fee structure is very simple. 
Whether looking for a face to face or online appointment the booking process options are the same. Either find a therapist by browsing through the list on this page and book online, or call our experienced support team who will match you with a therapist who is best suited to your specific needs and book over the phone.
What issues is it recommended for? 
Given it draws from a wide range of approaches, integrative counselling is thought helpful for most issues, including:
bad habits
bereavement

anxiety and depression

eating disorders
fears and phobias

low self-esteem

personality disorders

relationship issues 

trauma.
Be more available to yourself and your life - the Harley Therapy™ approach
Our integrative therapists are all trained at top institutions and have many years of experience. They are committed to your personal growth, to seeing you as the unique individual that you are, and to creating an open, warm, and empathic environment for you to learn about yourself in. 
Further reading
View the Experts
How to book your session
Call us now on 0345 474 1724 OR book online
All of our practitioners are qualified and accredited with reputable professional associations for counselling and psychotherapy.
Loading reviews..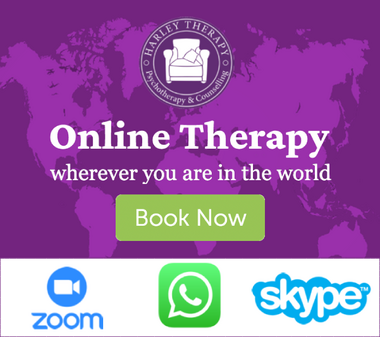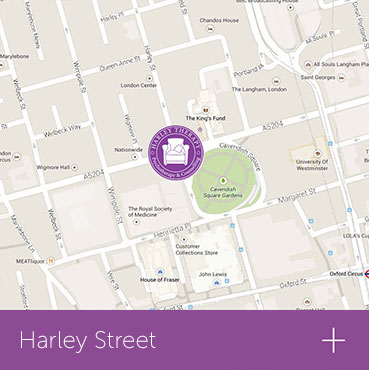 Integrative therapy can help with:
bad habits

childhood issues

life change

identity issues
How effective is integrative therapy?
Factors that determine your results include how committed you are to the sometimes challenging process of therapy, if this format of therapy suits your personality and learning style, and if you and your therapist can find that special 'click'. Therapy is at heart a relationship, and although most people who come to therapy have trust issues, it's important find a therapist you respect and can learn to trust with time. 
Research-wise, many integrative therapists use approaches that are heavily evidence-based, such as cognitive behavioural therapy (CBT) and mindfulness. A research overview suggests integrative therapies help with things like anxiety, depression, and personality disorders. 
What does an integrative therapist do?
An integrative therapist combines different psychotherapeutic approaches and tools to help you to feel better about yourself, to have a better life balance, and to be more able to cope. 
What are integrative therapy examples?
Each integrative therapist can combine a unique set of psychotherapeutic approaches, depending on their own training and what they think would work best for you. Most therapists are trained in the popular therapies, which here in the UK are currently CBT, mindfulness, and psychodynamic psychotherapy. From there they might also work with a wide range of other talk therapies, including schema therapy, cognitive analytical therapy (CAT), dialectial behaviour therapy (DBT), transactional analysis, and Gestalt therapy. If you are wanting to try certain therapies call us for a chat about what therapist might provide what you are looking for. 
How much does therapy cost in London?
The cost of therapy in London can vary widely. It depends on the therapist's training, experience, and expertise. Here at Harley Therapy™ London our therapists have a minimum of seven years postgraduate experience, if not much more. And are trained at top institutions and hand-picked for being amongst the best in their field. So while they certainly are not the cheapest therapists in London, you are in safe, effective hands. Our therapists start at £180 a session. For more information on an exact therapist, just give our friendly team a call. 
Is integrative therapy the same as 'eclectic therapy'?
Eclectic therapy is sometimes used interchangeably with integrative therapy, but in fact eclectic therapy simply means a practitioner draws from different approaches. Integrative talk therapy also focuses on integrating the various sides of you to work together, taking into consideration your thoughts, feelings, behaviours, and even spiritual and physical health. 
What are the disadvantages of integrative therapy?
If you prefer a very rigorous, repetitive approach, you might find integrative therapy too flexible. Integrative therapy is also harder to test using research methods, simply as sessions are so varied.