Do you confuse even yourself? Often struggle to know what you actually think, feel, or believe? Or do you feel uncomfortable around others and assume they think the worse of you, or don't like you? 
What is mentalisation-based therapy? 
Mentalisation is the art of 'thinking about thinking'. If you struggle with mentalising, you won't understand your thoughts and feelings most of the time, and can make impulsive decisions that upset others. Or you make assumptions about what others think that leave you feeling lonely and unhappy. 
Mentalisation-based therapy steps in and helps you think more clearly and correctly about yourself and others, meaning you make better choices and improve your relationships. 
A therapy that is helpful for all ages, even children, it can be done individually, in a group, or as a family. 
How is MBT therapy different than other talk therapies?
It's all about how your thinking works.
Instead of focusing on previous life experiences or trying to find insight about yourself, MBT therapy puts the focus squarely on how you think about yourself and others. 
It's present based.
You will only discuss your past experiences when it's necessary to understand your here and now. 
You are in partnership with your therapist.
More equal than the traditional 'client and patient' model, on the other hand it doesn't focus on the therapy relationship as a tool to understand other relationships.
Mentalisation and borderline personality disorder 
Mentalisation-based treatment was originally conceived to help clients with borderline personality disorder (BPD). Research shows that it can help sufferers with symptoms like interpersonal issues and suicidal behaviour, and can lower their depression and anxiety [1]. 

But it's also thought helpful for:
anger issues

 

eating disorders

 

attachment disorders

 

depression

 

other personality disorders

trauma

trust issues

 

relationship problems

 

self-harm

 

substance abuse.

 
What is an MBT

session like?

Your first few sessions will involve assessing what has bought you to therapy. What are your current difficulties? How might they have originated, and what keeps triggering them? 

From there your sessions will involve helping you with your present day struggles and relationships. What have you been thinking and feeling? Are your thoughts correct, or are they assumptions? How have those thoughts influenced your choices or caused conflict? What might those around you be thinking?
The goals of mentalisation-based treatment

Like all therapies, the goal is to help you feel more capable of navigating your life. But working with an MBT psychotherapist can also provide benefits like: 
have more control of your emotions and behaviours
make good decisions no matter how you are feeling
improve youre relationships and be better at intimacy 
feel more able to trust yourself and others

 

 

 

understand what life goals are best for you and how to reach them.
MBT Therapists at Harley Therapy™ London
We understand that embarking on your therapy journey can be daunting, and are committed to making the process easier by only providing counselling psychologists trained at the best institutions and with years of experience.
Time to feel liked by yourself and others?
Ready to try mentalisation-based therapy for BPD, relationship problems, or another issue? Call us now to make an appointment with an MBT therapist in London or online. You can also register your interest via our online booking form.  
Further reading 
FOOTNOTES
*[1] 
Vogt, K.S. and Norman, P. (2019), Is mentalization‐based therapy effective in treating the symptoms of borderline personality disorder? A systematic review. Psychol Psychother Theory Res Pract, 92: 441-464. doi: 

10.1111/papt.12194.

View the Experts
How to book your session
Call us now on 0345 474 1724 OR book online
All of our practitioners are qualified and accredited with reputable professional associations for counselling and psychotherapy.
Loading reviews..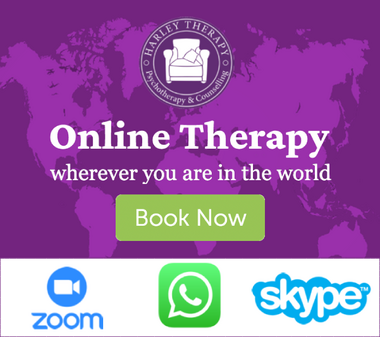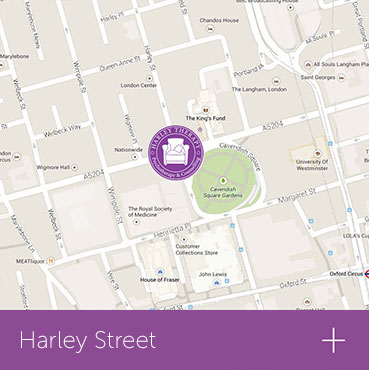 Mentalisation-based therapy can help with:
What is mentalisation-based therapy (MBT)?
MBT is a form of therapy that teaches the patient how to think about their own thought processes so they can improve them. It's useful for personality disorders and depression.
Typically, how much does MBT cost in London?
MBT is a long-term therapy, consisting of hour-long weekly sessions for 12 to 18 months and you can expect to pay £280 for this service if you're in London.
Is MBT available on the NHS?
MBT is available on the NHS but waiting lists are often lengthy and so many patients opt for private MBT treatment to help them with their problems.
Does Harley Therapy offer MBT in London?
Yes, Harley Therapy offers mentalisation-based therapy at its London premises. There are several practitioners who can offer you this service, so you'll find the right therapist for you.